The number of administered vaccines grows by 28% in two weeks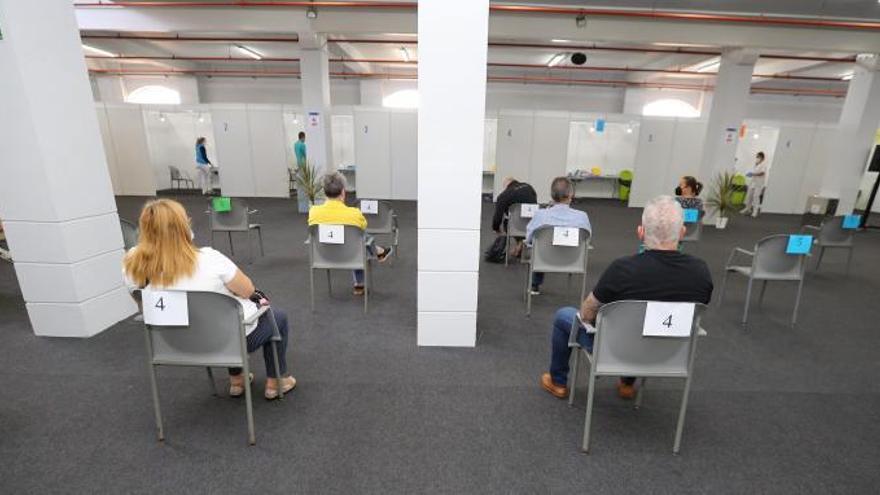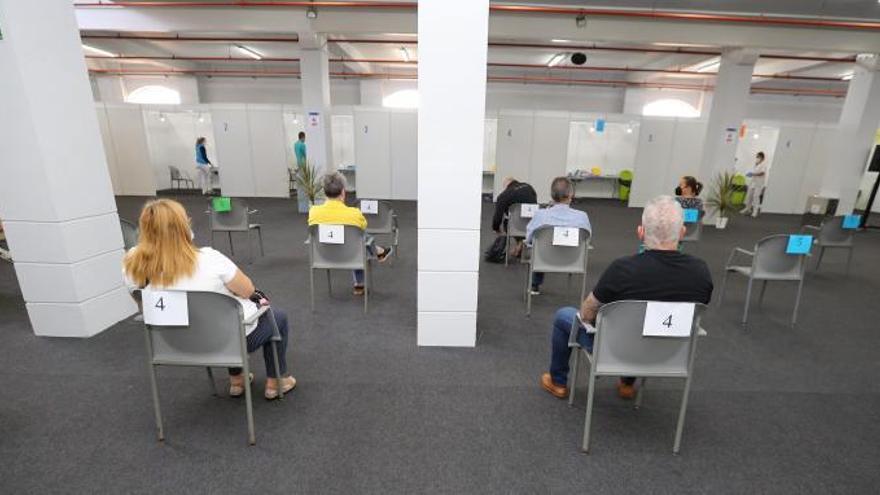 Until that date, 273,691 people had completed the guideline, 19% less than the data reflected in the last report, since it already amounts to 326,023, which translates into 17.42% of the target population –1,871,033 inhabitants– . In the Archipelago there are also 750,303 users who have accessed at least one injection.
It should be remembered that last Friday, the regional Executive presented the 22 angels campaign, aimed at promoting mass inoculation and encouraging citizens to access prophylaxis. And it is that in the course of the next two months, 1.3 million units of the products authorized by the European Medicines Agency – those developed by Pfizer, Moderna, Janssen and AstraZeneca – will land in the Islands to achieve group immunity 70% on July 31.
Yesterday, the health administration notified 94 coronavirus infections in the autonomous community and, for the second consecutive day, no new deaths linked to the effects of the pathogen were found. Thus, the number of deaths associated with the virus remains at 766 in the region.
By Islands, Tenerife added this Saturday to its statistics 57 cases, which bring its accumulated count to 24,641 and 1,082 that of its assets, while Gran Canaria scored 16 and places its general record at 22,571. On the island there are 447 people suffering from the disease. For its part, Lanzarote added 12 detections and already accumulates 5,488, of which 222 remain epidemiologically active.
Fuerteventura, on the other hand, added nine infections and brings together a total of 2,334 accumulated clinical pictures, with 56 ongoing. On the contrary, La Palma, El Hierro and La Gomera kept their data unchanged. This means that the first one is maintained with 563 accumulated cases and 12 active ones; the second, with 371 and a single patient under follow-up; and the third, with 233 and free of covid.
In Canarian hospitals, there are 207 people affected by the microorganism on the floor – one less than the day before – and 41 in intensive care units – two less. Most are located in Tenerife, which has 143 patients occupying an acute bed and 23 one for critics.
It should be noted that in the course of the last 24 hours, 51 registrations were issued, so that 53,616 people have already managed to overcome the condition in the Archipelago.
Right now, the cumulative incidence in the last seven days stands at 33.27 cases per 100,000 inhabitants and in 14 days seen in 75.97 pictures on the same population count. Last Saturday, May 22, these indicators marked 41.68 cases and 81.8, respectively, which shows a clear reduction.
Since the outbreak of the pandemic, 1,131,741 Polymerase Chain Reaction (PCR) tests have been carried out on the Islands, of which 2,524 were performed on Friday.
Dose for Salvage
The Central Independent Trade Union and Officials (CSIF) yesterday urged the Government of the Canary Islands to vaccinate the members of the Maritime Rescue Corps in the Islands, since, together with Catalonia, it is the only region that has not done so. The union recalled in a statement that "they are essential professionals included in group 6A, which has been vaccinated nationwide for weeks." For the organization, it is "surprising" that Salvamento Marítimo en Canarias, "due to the special circumstances of immigration arriving to the Islands, does not have its front-line personnel vaccinated against possible infections, while the personnel of the next group are being vaccinated," the 6B ». | Efe