The novel 'The frozen heart', by Almudena Grandes, will be a television series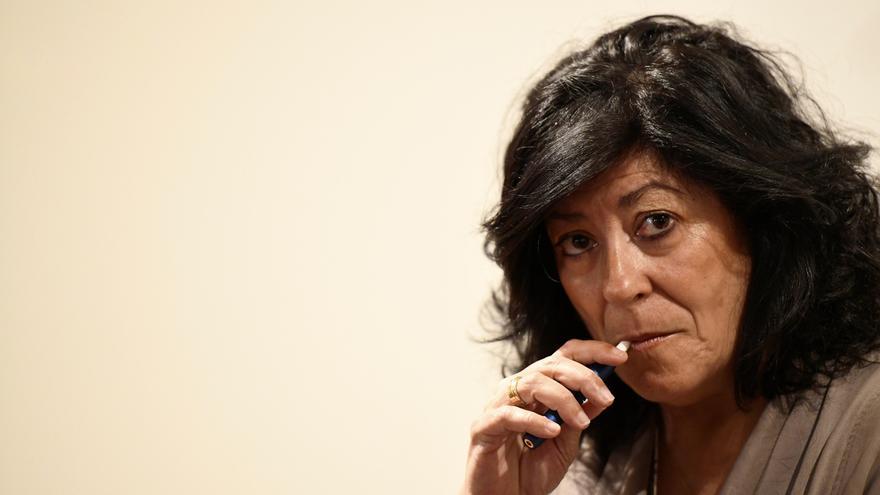 The novel 'The frozen heart', by Almudena Grandes, will become a television series thanks to the adaptation that the playwright Miguel del Arco is preparing for Boomerang TV.
The production company reported this Tuesday in a statement that Del Arco is writing the scripts for the adaptation of the novel and that the project is led by Luis Santamaría, executive producer of series such as 'Alba' or 'La Otra Mirada'. Del Arco is the author and director of plays such as 'The Youkali Project', 'Trial of a Fox', 'Desire' and 'Refugio', he has created other series such as 'Lalola' and 'La sopa boba' and a few years ago he made his film debut with his first feature film, 'Las furias'.
'The frozen heart' recreates a overview of the recent history of Spain from the Civil War to the beginning of the 21st century through the families of two characters whose paths intersect: Álvaro Carrión, son of an important businessman whose power dates back to the Franco years, and Raquel Fernández, daughter and granddaughter of Republican exiles in France.
Translated into several languages, Grandes' novel has sold to date more than 700,000 copies and has won numerous national and international awards such as the 2007 José Manuel Lara Foundation Novel Award, the Madrid Booksellers Guild of the Year Award, the 2009 Prix Méditerranée (for the French edition) or the 2009 Rapallo-Carige Internazionale Award (for the Italian edition).
Boomerang TV has adapted other successful literary productions such as 'Inés del alma mía', 'El tiempo entre costuras' or 'La tempelanza', which will soon be released by Amazon Prime Video.