The nomination period for the III David Gistau Journalism Award is now open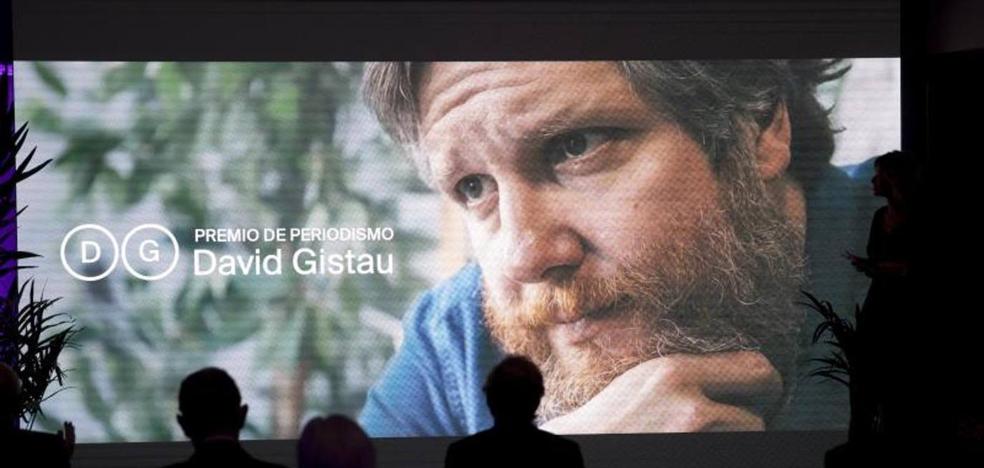 Endowed with 10,000 euros, it highlights the independent and quality journalism that Gistau embodied and that made him a benchmark
The third edition of the David Gistau Journalism Award organized by Vocento and Unidad Editorial is underway. Today opens the deadline for the presentation of candidacies for this award that pays tribute to the remembered journalist from Madrid who died in February 2020. Endowed with 10,000 euros, it highlights the independent and quality journalism that Gistau embodied and that made him a benchmark . Sponsored by Fundación ACS and Santander, the jury will assess the literary quality and informative relevance of the opinion pieces, a genre in which Gistau shone in the ABC or El Mundo newspapers.
Applications will be received in digital format through the website www.premiodavidgistau.com until 2:00 p.m. on September 22. The pieces presented for the award must have been produced in Spanish and published in print or digital media, or broadcast on radio or television, between July 1, 2021 and June 30, 2022.
Prestigious journalism professionals will form the jury that will select and rate the works. They can be presented by the author or authors themselves, the direction of the media that published them, and institutions, groups or personalities of journalism and culture. Only one work per author may be submitted. If several pieces of the same authorship concur, the one presented by the author or authors will prevail over those presented by third parties. The verdict of the jury, whose composition will be made public on the date of the ruling, will be final and the award may be declared void.
Alberto Olmos won the first edition in 2020 for his article 'Things the poor should know', published in the digital newspaper 'El Confidencial'. The philosopher and writer Diego S. Garrocho won the second edition, in 2021, with 'Letter to a postmodern youth', an article published in another digital medium, 'El Español'.