The next football rebellion: the players against the calendar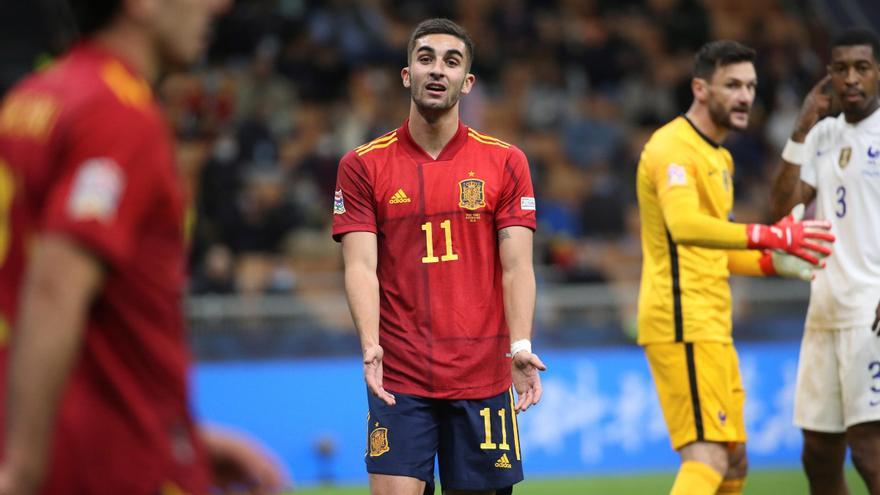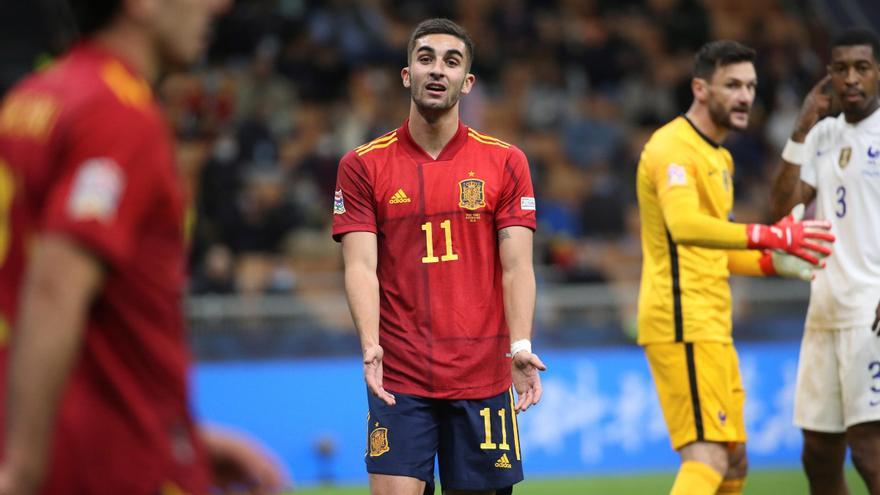 The Nations league, a Champions of 36 clubs, a third European competition called the Conference League, a Club World Cup with 24 teams, the project of the Super league, the idea of ​​the FIFA to hold the World Cup every two years … soccer has become accustomed in recent years to the emergence of ideas for create or expand competitions that seek their place with shoehorn in an already very saturated calendar. More tournaments and more games equate to more income and no great international player wants to miss the opportunity to take a bigger bite out of overexploited football.
And what do footballers, after all, the business protagonists, think of this increase without apparent end of their working time? Traditionally, they have chosen not to raise their voices much, since they too they benefit economically (and not a little) that the business does not stop multiplying: the more income from the clubs and the organizers, the better the salaries. Nevertheless, the satiety is beginning to sink in in many of them, something that until now their clubs and coaches tended to verbalize. "We are going to have to ask FIFA and UEFA to extend the year to 400 days, "he complained a few months ago Pep Guardiola. Everything has a limit and that of the calendar extensions seems to be coming to an end.
"We are going to have to ask FIFA and UEFA to extend the year to 400 days"
The best example, and one of the most forceful that has been heard from a first-rate footballer, was the statements of Thibaut Courtois, goalkeeper of Belgium and Real Madrid, after playing last Sunday the match for the third and fourth place of the League of Nations. "Only we play it because it means extra money for UEFA, we play too many games. And now you hear that a World Cup will be played every two years. When will we rest? Never. We are not robots! There are more and more games and less rest for us and nobody cares about us. In the end we are all going to get injured. Three weeks of vacation is not enough for players to continue for 12 months at the highest level. If we never say anything, it will always be the same ".
"There are more and more games and less rest for us and nobody cares about us"
Without a rest
"The gum is being stretched. The calendar is what it is, but every time they put more games, they compress everything and there is less rest. We actively work together with FIFPro (the world footballers union) so that these rest periods are fulfilled, but factors such as international travel and time changes are also added and that makes everything even more complicated ", protests Diego Rivas, general secretary of the Association of Spanish Footballers (AFE), the main Spanish union.
"The gum is being stretched, more and more matches are being put in"
International travel and national team stoppages is a recurring problem that clubs assist helplessly. On the table is already the idea of concentrate all national team matches in a single competition month nationals that up to now are distributed in four windows (September, October, November and March). A measure that would revolutionize the calendar and that could harm clubs with few internationals, but that would reduce travel, especially for players from other continents, and therefore the fatigue and risk assumed by footballers.
Plague of injuries
In this last window, at least six footballers from the league they have returned injured or touched to their clubs: the madridistas Hazard, Alaba and Militao; the athletic Giménez; and the Celtic Tapia. Also Ferran Torres, Spanish international of the Manchester City, will cause leave for at least two and a half months, as Guardiola announced on Friday, after suffering a physical problem under the orders of Luis Enrique. An over-demand that has increased this season, with several breaks in which three games are played instead of the usual two to make up for the days lost during the confinement of the first half of 2020, altering the physical planning that footballers follow in their clubs .
Just a few days ago FIFPro published its annual report on the workload to which its affiliates are subjected. Given the distortions that the pandemic has caused on the international calendar, the gaze is fixed on the last three years. The conclusions are that the overload of efforts has been increasing gradually, especially, and as is logical, in the players of the clubs that play continental competitions and who also usually attend with their national teams.
According to the report, players play half of the matches without five days having passed since the previous one, the minimum time for optimal recovery, causing many of them to have played two-thirds of their matches without that margin of rest. It is also reported that 45% of the rest periods between seasons have not reached the recommended 28 consecutive days and that sometimes these vacations have been limited to 11 days.
Health problems
These factors, according to FIFPro's analysis, have generated a increased risks for footballers, such as sleep disturbances, sleep problems mental health and, of course, injuries, although the report does not collect specific data on these sections. "This information is managed by the clubs and belongs to the players themselves, it is private, so in many cases it is not made public, so it is difficult to know it in detail. We have a psychological care service, but it is usual for these issues to be dealt with with the professionals of the clubs, "says Rivas.
The report also includes some extreme cases. Rúben Dias, Manchester City center-back, has played 18,361 minutes in the last three seasons, which is equivalent to 204 full games, 68 per year. Russian forward Artem Dzyuba has not fully rested for three years for more than a week in a row. And the case of Pedri, recently renewed by Barça, who played 78 games between September 2020 and August 2021, being only twice 10 days or more without dressing short.
"We are available to footballers, but if they want to play …"
"By agreement, the players have to rest for 21 consecutive days and from the union we carry out their compliance to the letter. Now, although we are at the disposal of the footballers to do so, if they themselves want to play or shorten their vacations we cannot do anything, "says Rivas. And it is precisely that, the willingness of footballers to play as much as they can and are asked to, which has allowed the calendar to be extended without stopping. Maybe that will start to change soon.