The news that Apple includes in the new iOS 15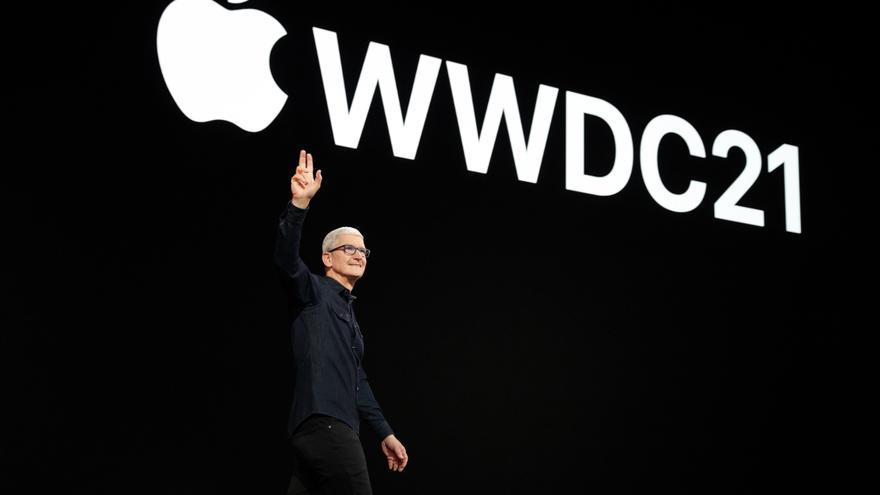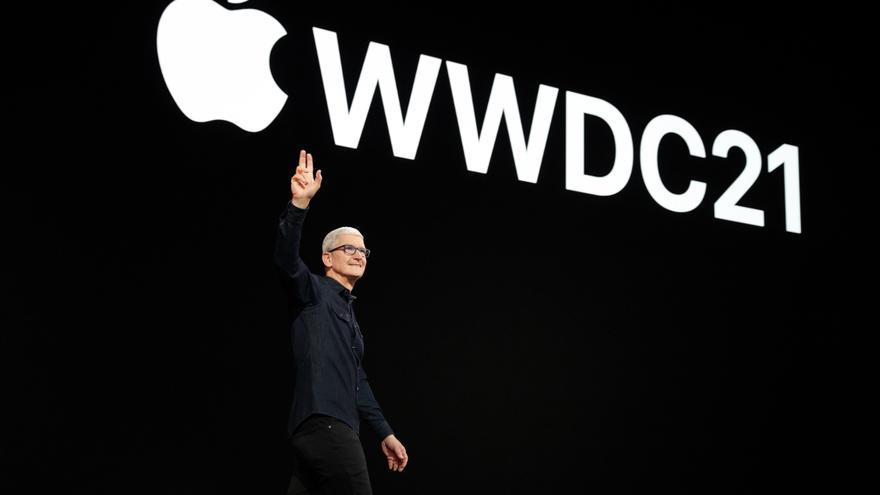 Manzana has presented this Monday in his annual developer event WWDC21 the new version of its iPhone mobile operating system, iOS 15, with new functions to help users stay focused with Focus or present identity documents with the Wallet app, and has also presented a new system for its tablets, iPad OS 15, which powers multitasking.
The CEO of Apple, Tim Cook, has jumped into a virtual stage of the WWDC21 keynote populated by users through its augmented reality 'memojis' to highlight the functions of the company's application ecosystem.
iOS 15
Apple has presented the new version of iOS 15, which seeks to make it easier for users to remain connected in new ways, through new features in its video calling app Facetime to make them more comfortable and similar to real conversations with spatial audio and with Noise Cancellation, as well as mosaic view.
FaceTime also adds portrait mode to blur the background during calls "naturally," as described by Apple's vice president of software engineering, Craig Federighi.
The video call app also adds SharePlay, which allows you to share elements during video calls such as music or allow two users to watch the same video at the same time and continue to see their reaction with the app at the same time, or share the video with Apple TV or external services through the launch of the SharePlay API.
The native iOS messaging app, Messages, is also renewed with iOS 15. Apple has added shared recommendations, which remembers content sent by friends such as news to remind the user to read them, Apple Music playlists or image galleries received in Apple Photos, among others.
The new version of the operating system also incorporates new functions to help users stay focused as part of their section Focus.
As part of this effort, the notification layout, with summaries generated through AI for the user to catch up on important notifications that do not come from other people, which are kept apart.
It has also incorporated reminders in Messages to warn other people when the user has activated the 'do not disturb' mode of the system. Within this mode, the user can also choose what type of notifications to prioritize, depending on whether they are for work or personal life or entertainment.
iOS 15 is also equipped with the function of live text, which works from various sections such as the camera, to allow text to be copied through the camera, selected and sent through other apps. It also works on screenshots and, in addition to mobile iPhone, since iPad and Mac.
Spotlight is another of the new features of the system, which allows users to find their photos directly from the main screen, even searching for the text that appears in them, as well as received locations or information about celebrities.
iOS 15 has also made Apple Music be present in the memory function of the system, so that it incorporates music into the photo galleries created automatically by the system. The user can customize these montages, depending on each song -selected by the company-, with which different image filters are applied.
Wallet, Weather and Maps
Wallet, Weather and Apple Maps also adds new features with the new iOS 15. Wallet has expanded the number of vehicles with which it is compatible for that the user open them from the mobile, and also add hotel room cards.
Apple Wallet also adds the identification documents, encrypted and stored safely with the same mechanisms that it uses Apple Pay, its mobile payment service, as well as airline tickets.
The Weather app has been revamped with iOS 15 with new weather graphics and layouts, as well as full-screen maps on High Definition.
For its part, the native maps application of the iPhone, Apple Maps, whose new maps have been available in the United States for two years, has launched this function from this Monday in Spain and Portugal.
It has also incorporated a new night with moonlight, and new details with information for drivers in cities, such as intersections and taxi or bus lanes, as well as three-dimensional highway intersections, which will reach CarPlay this year.
Apple Maps users will also have available in some cities USA at the end of 2021 of a three-dimensional experience, with which they will be able to scan their surroundings with the camera to orient themselves.
AirPods
Apple's wireless earbuds, AirPods, add new features with iOS 15, such as the conversation improvement, It increases the volume of the other person in conversations and eliminates that of the environment with noise cancellation.
AirPods integrates with Focus to reduce less important notifications, and incorporates integration with the F appind My of iOS to find the device when it is lost, so that it can ring to locate it.
The headphones add spatial sound too along with Apple TV and macOS. From this Monday, the headphones also add support for Dolby Atmos when listening to Apple Music.
iPadOS 15
iPadOS, the operating system of Apple's iPad tablets, has also received news within the framework of WWDC21, with the presentation of the new version iPadOS 15, which seeks to make the system more fluid and intuitive.
The main screen adds functions, with new 'widgets' of contacts to contact people quickly, photos or to play video games, as well as a larger format adapted to the bigger screen of the iPad.
To keep applications accessible, Apple has led the application library from iOS to iPad, customizable by the user.
Multitasking is another aspect that receives improvements with iPadOS 15. The split screen button now it takes you directly to the main screen to make it faster to switch between applications in split screen, as well as dragging one app over another, among other new features, such as the app shelf, to house minimized applications.
The iPad system also gains keyboard shortcuts, as well as news for the application Notes, which incorporate mentions, after an at, as well as tags, to find notes quickly.
The Notes app extends to the entire system with the Quick Notes or Quick Notes feature, which can be taken from anywhere native app like Safari, both by hand and by copying text.
Apple's native translator app also comes to iPad, with functions such as automatic translation, which allows you to speak directly and translate into text in real time. It is also a function extended to the entire system.
The iPad also adds with its new system the possibility for developers to program applications for iPhone and iPad tablets with Apple's Swift language, which also allows them to be published on the App Store.
The new iOS 15 and iPadOS 15 will be available for developers this month, will arrive in beta in July and to users in the fall.