The new WhatsApp function is now available that deletes photos after viewing them once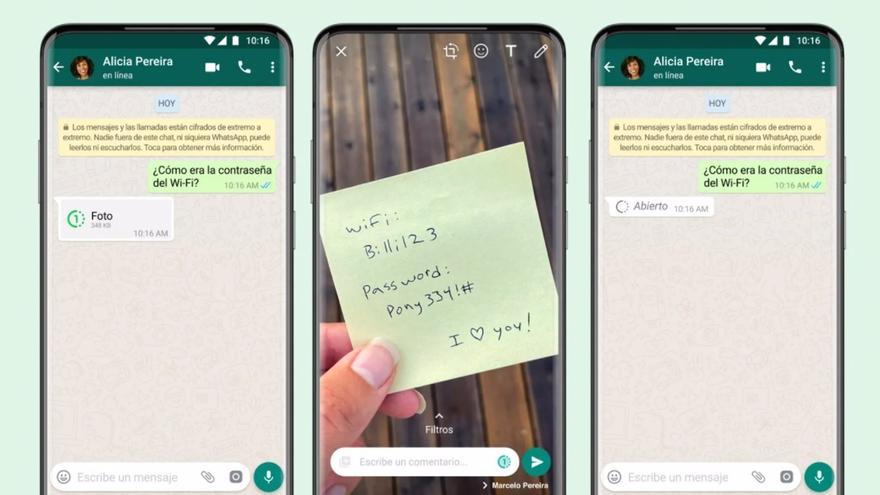 The messaging app WhatsApp has implemented with its latest version the new function that allows send photos and videos that are automatically deleted after being viewed once.
'Single view' is a new option for temporary messages, with which users can send ephemeral images and videos that disappear from the chat after being seen by the recipient, which increases the level of privacy of these contents.
This option is especially aimed at sensitive content, such as passwords, personal information or photos, that users send to their contacts for specific reasons (for example, for a group reservation), but do not want them to be available more than necessary.
WhatsApp has assured in a statement that content that is viewed once and then self-deletes is protected by end-to-end encryption, as well as the chats and the rest of the content that is shared in them.
The 'Single View' is available to all users WhatsApp users who have updated to the latest version of the application.