The new trails of Ant Cosmos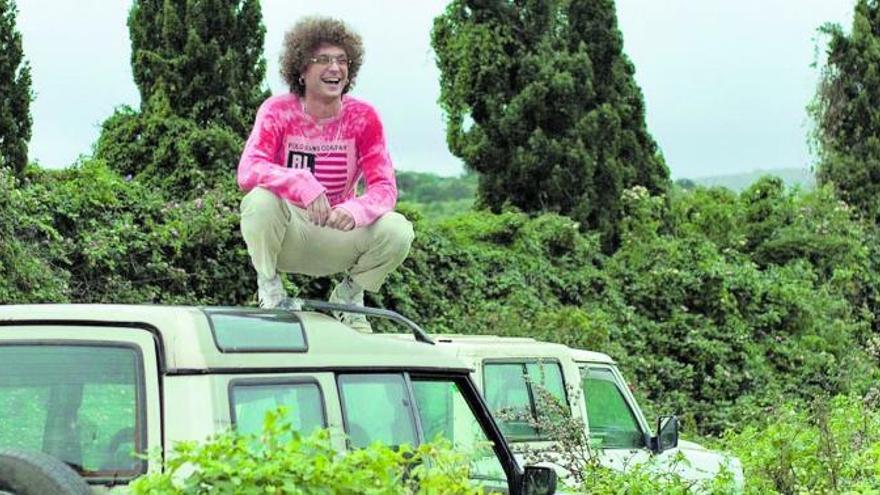 Available since last January 29 on all digital platforms, this song is wrapped in the hypnotic and electronic atmospheres characteristic of Ant Cosmos, which evoke songs like Nora or Luna de colores, but incorporates the urban sounds that today reverberate in the epicenter of the Spanish music scene.
Just a week after its launch, the response of its followers has exceeded expectations, perhaps because, in the words of its creator, it combines "the trend with its own label." "The truth is that it has had a very good acceptance," reveals Auserón. "I'd say even better than ever, despite being something new to what I've done so far, but always wanted to do."
Along these lines, the artist from Gran Canaria explains that "I had always focused more on indie pop or indie rock, but I already wanted to embrace the trend a little more and explore the sounds that sound now, which I have always liked, but without lose my perspective on music. "
"My idea is to release one song per month throughout 2021", advances the artist from Gran Canaria
Perhaps it saw the light of the hand of a video clip directed by Simon Nine and produced by dSaire, starring the artist together with the artist Carla Bethencourt and filmed between Playa del Hombre, La Laja and Tafira, where he unfolds "a kind of ritual with dreamlike tints, with an aesthetic similar to that of Twin Peaks, one of my references and almost a religion, "says Auserón. This veneer of daydreams is part of the artist's own imagination, who outlines and controls all phases of the creative process, from the lyrics to the editing and conceptualization of the video clip. "Normally, I always have the video in mind since I compose the song, so I put the idea, because I really like to get into the creative aspect and I am also quite heavy with the editors," he confesses.
Once this path was inaugurated with Perhaps, Auserón advances that "my idea is to release one song per month throughout 2021". "I think it is useless to complain against the music industry, but rather that you have to know how to play the cards that we play", reflects the musician, "so my idea is to release a single per month, not all with a video clip, because I have neither that much money nor that much time, but at least I try to give music, even several times a month ".
Auserón assures that he already has material defined until next summer and his goal is to close his own program until December. For the moment, he does not see "priority" shaping it into a new album, since "I prefer to spend my energy, money and time on streaming music, due to the times that music goes through". And he also does it with his heart set on the live shows that, in limited capacities, he has unleashed in the last pandemic year in all the halls and stages where he has been claimed, including a double at the last Monopol Music Festival. "I'm super happy," says Auserón. "Despite the negative situation we are experiencing worldwide, I have had time to dedicate that time that you never have to compose and produce. And now I really want to give all that music ", he concludes.