The new subvariants of ómicron advance in the Canary Islands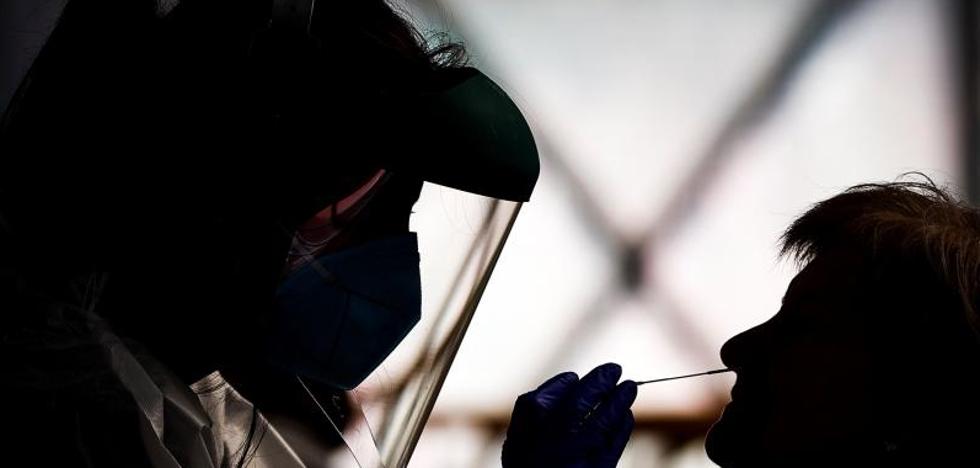 coronavirus
The BA.4 and BA.5 lineages are more unprotected by vaccines and are spreading across the country. They account for 20% of sequenced cases in the archipelago
the canary archipelago
enters the seventh wave of the covid pandemic spurred on by the growing presence of
the new subvariants of ómicron (BA.4 and BA.5), which in the Canary Islands already represent 19.2% of the cases sequenced on the islandsaccording to the last
update of the epidemiological situation of SARS-CoV-2 variants, published this Monday by the Ministry of Health and that collects information from the week of June 13 to 19. The percentage almost doubles that of the previous week, which stood at 10.1%.
The BA.4 and BA.5 lineages are gradually replacing the BA.2 in Spain. As with all mutations of the virus, they more easily escape the protection provided by vaccines, even the third dose, due to the antigenic changes they carry, but no great differences are observed in the severity of the cases.
However, the Canary Islands is the autonomous community with the lowest percentage of presence of these lineages in the sequenced samples. The Balearic Islands, with 76.4%, and Galicia, with 76.3%, are the communities where they are most widespread.
In the archipelago, the BA.2 subvariant, initially known as 'stealthy omicron', continues to be dominant, with 59.7% of the cases sequenced (6,785) from June 13 to 19. This sub-variant is rapidly being displaced by BA.4 and BA.5.
Given the significant increase in covid infections in people over 60 years of age on the islands last week (they are the only ones that are counted now), it is to be expected that these lineages are already having a strong presence on the islands, which it will be reflected in the next report on SARS-CoV-2 variants.
The vaccine antigens do not have as much effect on these virus mutations, "but the T cells of people who have already had the disease now work even better than before in new infections," explains Marcos López Hoyos, president of the Society Spanish of Immunology.