The new records of a 2021 of uncertainty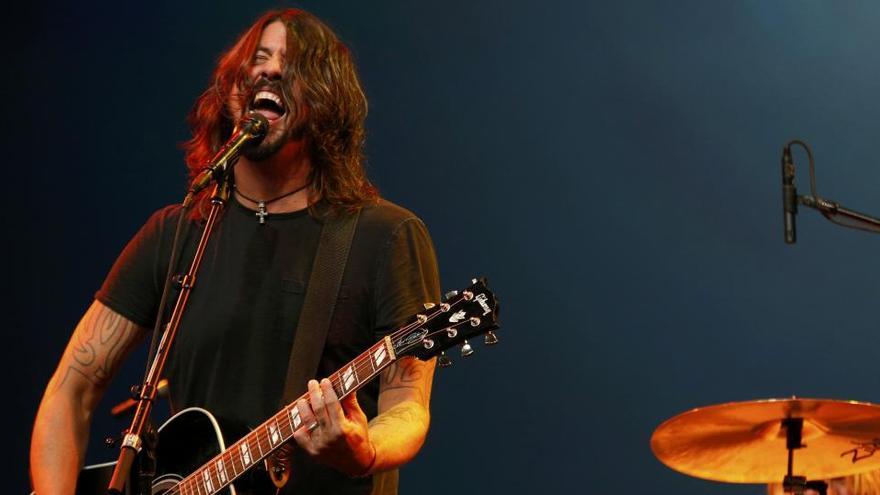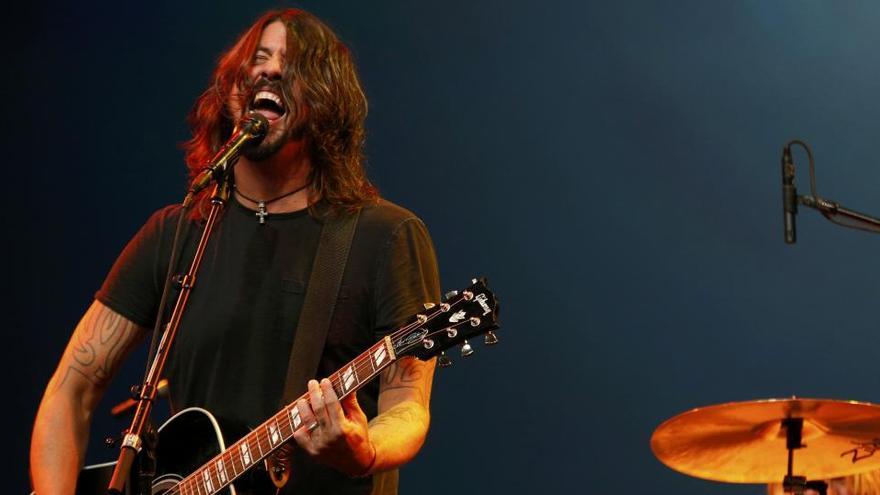 The record label uncertainty that marked 2020, with perpetual delays and albums surprise, it will remain in 2021; with few closed pitches, it is possible to set eyes on Drake and Lana del Rey and hopes on Beyoncé, Adele, Rosalia, Arcade Fire, Billie Eilish and The Cure, in addition to rephrasing this question: will it be Rihanna's year?
The calendar at this point could not be more concise. In January there will hardly be any major launches (To highlight on the 15th the punk electronic duo Sleaford Mods, with 'Spare Ribs') and we will have to wait until February 5 to develop 'Medicine At Midnight', the expected return of Foo Fighters, more experimental according to what was heard in the first preview, 'Shame Shame'.
February will bring some other noteworthy work, such as 'As The Love Continues' by Mogwai, on the 19th, and already on the 26th both 'Detroit Stories' by Alice Cooper, and 'That's Life' by Willie Nelson, Frank Sinatra's cover album Recorded by veteran "country man".
'Endless Arcade' from Teenage Fanclub will arrive on March 5 and a few days later, on 19, the album that compiles all of Sting's duets. In April, on the 16th, it will be the turn of one of the young bands that have managed to shake up the rock world, Greta Van Fleet, with 'The Battle At Garden's Gate'.
From here, the realm of international music becomes elusive. Among the safest releases are Drake's 'Certified Lover Boy', which should see the light of day sometime in January, he announced a few weeks ago.
Equally close is the new of Lana del Rey ('Chemtrails Over The Country Club'), which is expected in March due to delays at the vinyl press plants. In it he has collaborated again with producer Jack Antonoff, as in 'Normam Fucking Rockwell' (2019).
Another album that postponed the pandemic was 'Black Diamond' by Janet Jackson, her first work in more than five years, of which she gave her first official news almost a year ago, and who could have unpublished work before the summer will be Jennifer López, as confirmed by Sony Music.
Rock warms up
Another album that has been talked about for a long time and that seems to be on the starting line is the new from The Cure. Robert Smith, who has also been working on a solo album, confirmed to the BBC in September that the band's first unreleased material since 2008 is ready and that it will be "the saddest."
Something else will wait for the sixth album of arcade Fire. With Rick Rubin as producer and "a more extreme version" of what has been done so far, on the Broken Record podcast they commented that after the stop in recording due to the outbreak of the pandemic, work was expected to resume in Texas on these weeks.
Expectations around Red hot chili peppers they are more diffuse. Photos posted in the summer by bassist Flea showed the entire band in the studio, and in October guitarist John Frusciante, back from his 2008 departure, confirmed in Australia that they were immersed in writing new material.
Waiting for other Hip Hop greats
In the world of hip hop, one of the most anticipated is Travis Scott, who last October announced through his Instagram that his fourth studio album will be entitled 'Utopia'.
With the success of the song 'WAP' with Megan The Stallion for a few months, Cardi B has known how to warm up the atmosphere for what will be the successor of the celebrated 'Invasion of Privacy' (2018). At the moment its title is unknown.
It also continues to await a continuation of the award-winning 'DAMN' (2017), by Kendrick Lamar, who recently confirmed that he is indeed searching for a "new sound", but that it is a process that takes a long time.
Girls to power
Beyoncé has not been standing still during the pandemic, as revealed by the US version of Hello. According to this, the American has been working on a new "virtual show" and on how to show her "new music", which would have already begun to be written and recorded with artists such as Dua Lipa and The Shindellas as references.
After reappearing in recent weeks with a noticeable drop in weight, it is confirmed that Adele is in the studio recording the desired continuation of '25' (2015). One of her collaborators, Pearl Jam percussionist Matt Chamberlein, confirmed these days that her return sounds "emotional and powerful" and that it is closer than she suggests.
The new of Billie eilish. As she confirmed a few days ago in an interview during the 2020 iHeartRadio Jingle Ball, it is "at 50 percent" and will be mostly about her personal thoughts and experiences.
Like her, Lorde won high praise for his latest work, 'Melodrama' (2017). In a recent Instagram post, the New Zealander encouraged her followers to vote in the elections from the country. "And in return I will give you something next year," he promised.
Anni Clark, better known as St. Vincent, also confirmed that the successor to 'MASSEDUCTION' is "ready and loaded." In a chat with Mojo, he further commented that he has been mostly inspired by Stevie Wonder records from the early 1970s and the music of Sly & The Family Stone.
By last, Rihanna. There is no news regarding the continuation of "ANTI" (2016). It was in 2018 when the Barbadian confirmed that there would be a new album, probably a double album made up of a more pop album and, that's for sure, a more experimental one based on her Caribbean roots. Too busy as a businesswoman, she declared to Interview her intention to turn over in the summer of 2019 on her new album. But this one still hasn't arrived …
And in Spanish?
When last November was the second anniversary of 'El Mal Querer', Rosalía was seen in the studio and confirmed it in the latest issue of Vogue USA, of which she was the cover. "I needed these hours working only on my music," said the Catalan about the new album, which is expected to come out in 2021, as the promised collaboration with Billie Eilish.
His company, Sony Music, has anticipated that new material is expected from Enrique Iglesias for before summer. In the Latin arena, there will also be news from Manuel Turizo in February and from Camilo and Nick Jam in March.
Jorge DrexlerFor his part, he announced in the summer that he had already started working on a new studio album and that he had done it from a different perspective, incorporating other views into his compositional process, for example that of C. Tangana.
After the bombshell of some of his latest singles, especially 'You stopped loving me', the next album by this artist from Madrid is eagerly awaited, which will be released in February, as confirmed by Sony Music.
Although undated, it is also tied what will be the fifth studio album of Leiva after 'Nuclear' (2019). The artist revealed that he will have two producers: on the one hand Carlos Raya, his regular collaborator in these tasks for years; and on the other, the musician Adán Jodorowsky, better known as Adanowsky and for being the son of the versatile Chilean artist Alejandro Jodorowsky.
Less certain is the return of Alejandro Sanz, but the singer and songwriter from Madrid confirmed that he has taken advantage of the confinement to record new songs for a new album that could see the light of day in 2021.