The new of 'Lupine' and 'Elite', main novelties of Netflix in June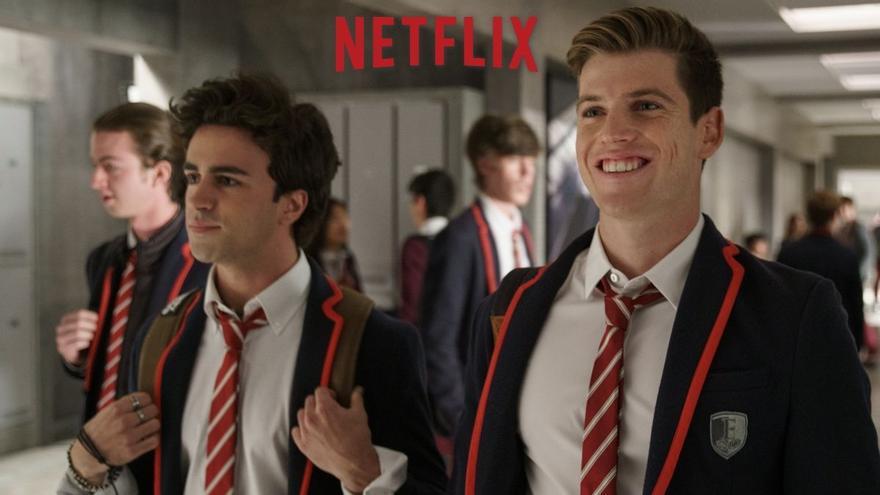 Netflix June begins with a new battery of highly anticipated returns and premiere, including the fourth season of 'Elite', the original Spanish series starring Itzan Escamilla, Miguel Bernardeau, Arón Piper, Omar Ayuso, Claudia Salas and Georgina Amorós, which will hit the entertainment platform next Friday, June 18.
Carla Díaz, Martina Cariddi, Manu Ríos, Pol Granch, Diego Martín and Andrés Velencoso join the new chapters of the series in which the Las Encinas School receives a new director (Diego Martín), who will try to redirect the situation in the center.
The director, one of the most powerful businessman in Europe, brings with him his family, his three children (Carla Diaz, Martina Cariddi and Manu Ríos). Three teenagers too used to always having their way, to having what they want when they want, whoever falls, and who will endanger the union and friendship of the most veteran students.
Again a clash of sides, now between the old world (the students and the usual rules) and the new (the new leadership and the new colleagues, among which is also Pol Granch). A crash that will end up exploding and causing a tragedy, with a victim and a responsible person whose identity they must discover.
What's more, prior to the premiere, will arrive 'Elite Brief Stories'. It consists of four plots, of 3 short episodes each, that expand the universe of the original Spanish series and that will premiere daily from Monday 14th until Thursday 17th June. A week full of premieres in which fans of fiction will enjoy a new story every day, Monday through Thursday, with the final climax of the premiere of the fourth season on Friday.
'Lupine' – Season 2 – June 11
Another of Netflix's outstanding releases in June is the second season of 'Lupine'. Assane's thirst for revenge against Hubert Pellegrini has torn her family apart. Now he is between a rock and a hard place and needs a new plan, even if it involves risking his life in the new episodes of the French series on the entertainment platform.
Other premieres
June 3: 'Three meters above the sky: the series' (Season 2)
June 3: 'Pretty Guardian Sailor Moon Eternal: The Movie' (Parts 1 and 2)
June 4: 'Feel Good' (Season 2)
June 4: 'Xtremo'
June 9: 'The 100' (Season 7)
June 11: 'The Dragon of Wishes'
June 13: 'Once Upon a Time in Hollywood'
June 14-17: 'Elite Brief Stories'
June 15: 'Working Mothers' (Season 5)
June 17: 'Black Summer' (Season 2)
June 22: 'This is Pop'
June 23: 'The House of Flowers: The Movie'
June 23: 'Playing with Fire' (Season 2)
June 24: 'The Naked Director' (Season 2)
June 29: 'Daggers in the back'