The new normality pushes the limits of coworking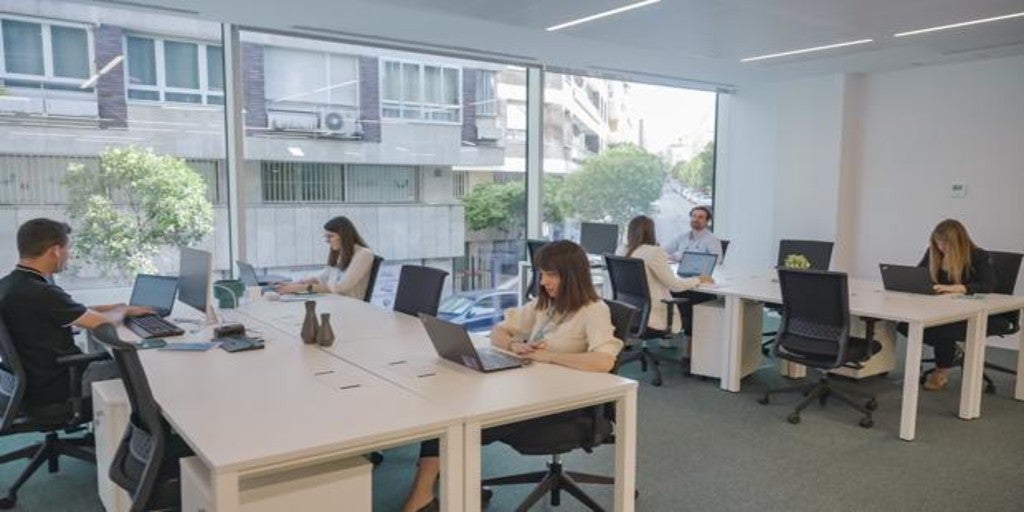 Updated:
save

The Covid crisis has left offices empty for months and a new normal where workspaces register less occupation in order to maintain the safety distance between workers. A situation that has pushed many companies to rent coworking facilities that guarantee adapted spaces for teleworking.
The last report of the Global Coworking Survey estimated at 2.2 million the number of people who in 2019 were already using these spaces around the world and noted a change in trend: they go from being spaces for self-employed people or startups to becoming headquarters for companies, branches or departments of open innovation.
Something you know well Rafael de Ramón, CEO of Utopicus which, with 50,000 square meters, is the leader in flex spaces in our country, which offer premium services and are located in emblematic buildings with careful architecture. "We are promoters of telework, it is in our DNA and although the pandemic has made it a necessity, it is undoubtedly part of the future," says de Ramón, for whom it is important that the new telework law promoted by the Government ensure a good agreement between employers and workers that "does not jeopardize the implementation of teleworking". To do this, Utopicus -which is part of an alliance of companies- will present its position and solutions to some of the friction points arising from the draft law.
Minimize risks
This expert points out that «Spaces where quality work are necessary. In which ergonomics, light, minimum meters, good connectivity are taken into account … and that is something that cannot be guaranteed at home ». For this reason, he insists that flexible spaces are a good solution: «We are noticing an enormous demand for medians and large companies that want to make their jobs more flexible, but we are all waiting for how to legislate ».
These spaces have advantages for companies such as a reduction in fixed costs, a monthly lease, as well as the immediacy of the rental. Aspects that experts point out will allow them to minimize risks and make decisions more quickly, especially in future scenarios that are looming.
Ana Zavala, national director of Workthere, Savills Aguirre Newman's platform which centralizes the demand for flexible space search, points out that «the latest Workthere survey globally to assess the situation of the flexible office market vis-à-vis Covid-19 confirms that the demand increased by 40% compared to the previous month. We already notice the reactivation but it is still early », and he points out that« it will depend on the evolution of demand. The duration of the situation remains undetermined and the resilience of business activity is linked both to that duration and to the effect of measures to help the business community. Flexible offices are a very interesting alternative since they can facilitate the execution of contingency plans in the short and medium term very quickly, with the necessary sanitary measures perfectly organized by the operators ".
Zavala points out that the sector anticipates that they will host part of the workforce to maintain social distance in companies. «The demand begins to ask orflexible offices outside urban areas to avoid that your employees have to use public transport and thus minimize risks. It is one of the trends that we are seeing in Europe with an increase in the periphery, closer to residential areas ".