The new newspaper of Prensa Ibérica will be called 'El Periódico de España'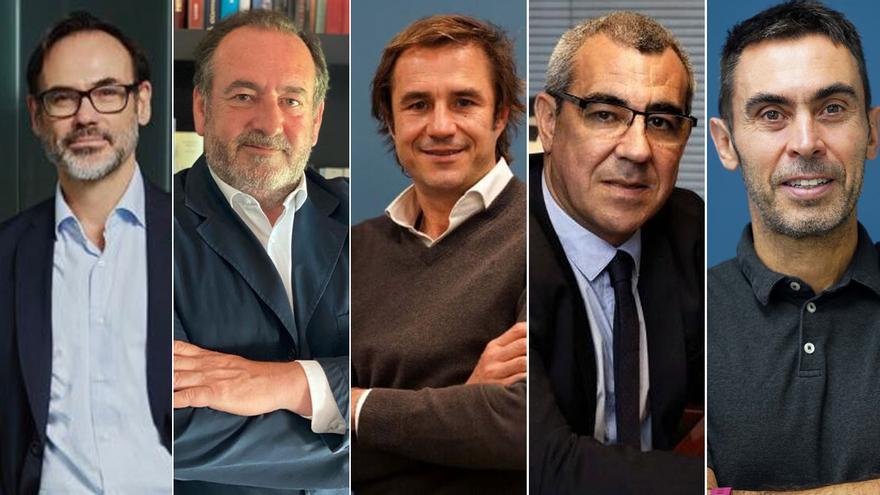 The newspaper of Spain is the name chosen by Prensa Ibérica to refer to the newspaper that will be directed by the journalist Fernando Garea. The company steps on the accelerator to make its announced project for a new print and digital newspaper based in Madrid a reality in the last quarter of this year.
In the last weeks, Prensa Ibérica, leading group of regional information in Spain, has incorporated various top-level professionals to the project and has intensified its efforts to profile all its teams.
In addition to Fernando Garea in the direction of the medium, Prensa Ibérica has recently incorporated, from Grupo Prisa, Felipe de Lucas, as CEO of Prensa Ibérica 360 °, already Juan Pedro Díaz Armendáriz, as commercial general director. Both reinforcements are framed in the conception of The Newspaper of Spain as one of the main editorial bets of the group.
Jesus Javier Prado, who accredits a trajectory of more than 25 years in the company, has been appointed manager of the newspaper. And the journalist Juan Varela, with a long professional career inside and outside of Spain in transformation processes, a task to which he dedicated his last stages at Efe and Telemadrid, he joins as vertical manager to direct the development of all the group's thematic channels, which will also be part of fundamental of the new newspaper.
The newspaper of Spain will have its own wording, in addition to the contents of the group of media of the Prensa Ibérica group, to give a voice to all of Spain, in a new medium.
The new newspaper will be part of the Prensa Ibérica media network, a group that currently publishes 24 print and digital newspapers in eleven autonomous communities and various magazines.
On the Internet, where the group has a growing position, Prensa Ibérica's publications reach 26.3 million unique users and exceed 558 million page views per month (Comscore).
With 1.7 million paper readers (EGM) and more than 185,000 daily copies (OJD), the group is the leader in audience and diffusion in various autonomies.