The new king of African science fiction is a British psychiatrist | Babelia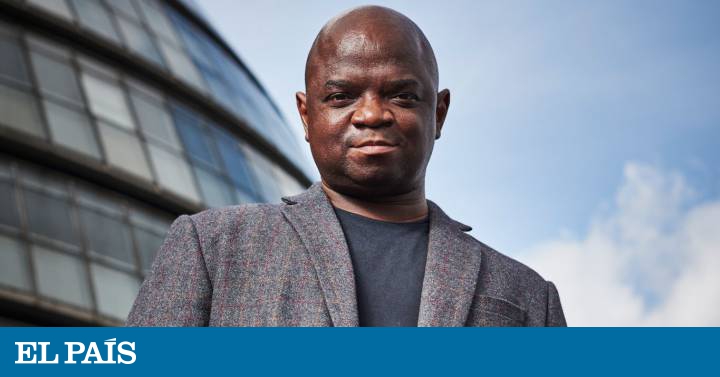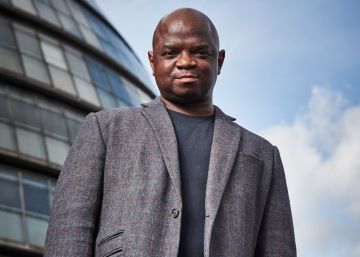 The UK's top science fiction award is the Arthur C. Clarke, honoring the author of 2001: A Space Odyssey and some of the best utopian-humanist novels of the 1950s. It became an award in 1987. That is, that his person and the award, created by himself, lived together for more than two decades –he died in 2008–. At that time he drew, as he continues to do, the way in which the limits of the genre were expanding and continue to do so. Not in vain, Margaret Atwood was the first to take him away, back in distant 1987, for nothing less than The maid's tale.
The very wise Ted Chiang, today at the head of science fictionHe is right when he says that the science fiction of the moment is not Chinese. That if it seems it is only due to commercial opportunism. The success of The three-body problem, by Liu Cixin, made publishers around the world believe that perhaps the reader was prepared for this genre trend in the country of their ancestors. The truly new wave of contemporary fantastic is in Africa, as the last two winners of the Arthur C. Clarke and the three consecutive Hugos by NK Jemisin make clear, the clearest heir to Octavia Butler's Afrofuturism totem.
This year's Clarke announcement for Namwali Serpell coincides just a week ago, for The old drift, his first novel, with the arrival in bookstores in Spain of the second installment of the saga of the winner of the previous edition, Tade Thompson. Considered the new king of Martian-African science fiction, his work The Rosalera insurrection (Alliance) is the continuation of the alien apocalypse of dyes Wellsians. Thompson, the psychiatrist who loved Jack Kirby, was born in London but raised in Nigeria. When his agent called to tell him that he had made history He was not in his apartment, but in Avilés, at Celsius 232, stamping signatures on the Spanish edition of that one, his first novel, Rosalera. "I will always remember that I was surrounded by readers when my agent yelled into the phone: 'Tade, you've won the Clarke!" He told me.
In that appointment he told many more things. Like he decided at the age of five that he wanted to be a writer, but then something went hopelessly wrong and he ended up studying medicine. For years he hated his profession. But he kept reading the Jack Kirby comics that had made him a cartoonist and, before that, a storyteller in pictures. "Kirby was my big Bang, even today I have the feeling that there were things that he imagined before anyone else, such as mobile phones, "he said in Avilés. If you admire Kirby, it is because "he invented everything" after having gone through "hell", that of his participation in World War II. The way in which the spirit of the impossible and, above all, that of certain pulp height is present in his own work can only be explained by the respect he feels for him.
Rosalera It wasn't his first novel, but it was his first science fiction novel. I had previously published a not to go, which at the moment has only been translated into Catalan (Els assassinats de la Molly Southbourne) and published by the editorial Mai Més. In general, it is defined as a lover of the genre, any gender. "Life would be very hard without him," he said. Although he was quick to add that he doesn't believe in distinctions. "For me, books are only divided between good and bad," he said. He is one of the few who dares to say that science fiction has never been as good as it is believed to predict the future. "It is true that sometimes it has been successful, but the percentage of correct answers is minimal, and so it should be. As Oscar Wilde said, all art is useless, and it is good that it should be so, the only thing we can do with it is to try to explore what has already been lived to try to avoid a future disaster, with no other ambition than to entertain ", he declared.
Is that what happens in the saga Rosalera? "Exactly that, yes," she admitted. As much as the action takes place in the Nigeria of 2066, around a mysterious extraterrestrial vault, in a city improvised by those who believe that aliens have come to save them. At heart, what he is talking about is what the UK did with Nigeria. That is, what the first history of Martians that was created was already talking about, War of the Worlds, by HG Wells: of the cultural invasion. "Of what goes Rosalera it is the oppression of one culture over another. How the British came to Nigeria, occupied it and destroyed everything. So even today, when they are no longer there, their culture continues to prevail over ours, "she said. Capitalism has done the rest, imposing American culture through fiction. "Martians have always been us," he added.
Thompson goes everywhere with a gray notebook. In it he is writing his next novel. Write at least three pages by hand each day. His next novel has to do with a trip to space. Give some clue. You're mostly reading nonfiction about trips to Mars. "I do not want my fiction to start from another fiction but from real scientific studies, of what could really happen," he said. He has already closed the trilogy in which he reinvents the concept of Martian. "I didn't want my Martians to be like no other," he said. And how did you distinguish between them? Read a lot of science non-fiction and give them the power to spy on us from something alive around us that allows them to collect information through a quantum link. Thus, he says, "they are aliens who have always known that we existed only that until now they have not needed to invade us."
And don't you speak in that sense too Rosalera of human despair at the end of their own planet? Are you not talking about trying to find a way out? "Of course. Aliens from Rosalera they have been as irresponsible with their planet as we are with ours, and they have had no choice but to find a way out, "he answered. Yes, your science fiction could also pass for a weird ecologist. But how does psychiatry fit into that universe? "Oh, I love stories since I was five years old, and I spent a lot of years stumbling through all kinds of medical disciplines, I even did autopsies! I discovered that the only one in which I could feel like a reader was in psychiatry: each person who sits in my office is a story ", he is able to admit.
Thompson, born in the late 1970s, an alike lover of Barbara Kingslover's road prose and Italo Calvino's playful onirism, as well as an inveterate reader of Haruki Murakami, Neil Gaiman and Oscar Wilde, also said that Namwali Serpell (Lusaka , Zambia, 41) is responsible for "the great African novel of the 21st century". No, there are no Martians in The old driftBut there are robot mosquitoes – that is, tiny drones – with which to try to overthrow the oppressive system of the near future in which we have mobile processors inserted in our hands. Serpell's, another harsh reflection on colonialism, was one of 14 originals by African authors presented to the ever visionary Clarke.