The new Guaguas starts the road hungry for challenges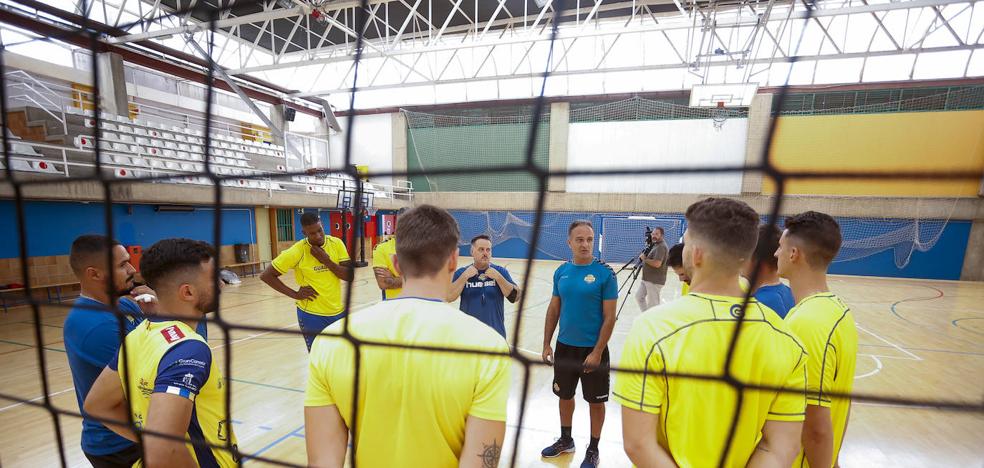 volleyball
Only five players remain from last year and the renewal of the squad aims to go "for all the titles"
The new Guaguas, very renovated and with ambitious challenges to meet, is already underway. With Sergio Miguel Camarero as immovable boss "and more excited than ever", they filter from the club, the challenge of winning titles again is imperative in the 2022-23 project
after a discreet past campaign in which nothing worked as expected.
«We turn the page and we do it with a lot of desire to recover sensations. We have opted for a very selective transfer policy, with proven players, and we have expectations that we do not hide
: let's go for everything, League, Cup and Challenger Cup», slide the
President John Ruiz, always at the helm and who is a true master of reinvention. Tireless, Ruiz has designed a "guaranteed" team due to the depth of the squad and the resources that he has made available to Camarero.
from the last course
Only Yadrián Escobar, Borja Ruiz, Jorge Almansa, Pablo Renan and Alejandro Fernández remain and the average age has been lowered from 34 to 26 years, in a clear message that bets on greater physical strength and hunger. "It is essential that the spirit of unity, nonconformity and intensity return in each match. May our players never forget that they defend a shield of enormous prestige and that it always requires maximum effort and commitment. I know it will be like this because I perceive a very healthy and mentalized group. And with Camarero at the forefront of everything, the guarantees are full", insists the leader.
In addition, he welcomes the intimidating effect that remains on opponents, as he has been able to perceive:
«The Guaguas is still the Guaguas and that is known throughout Spain. They respect us a lot."
The Guaguas now faces the hardest phase of their preparation with demanding physical sessions and in which the coaching staff will take the opportunity to put all the pieces together. The official competition does not start until October and, as preliminary rehearsals, participation in several tournaments is planned.