The new business of the canary Pablo Díaz, the favorite of Pasapalabra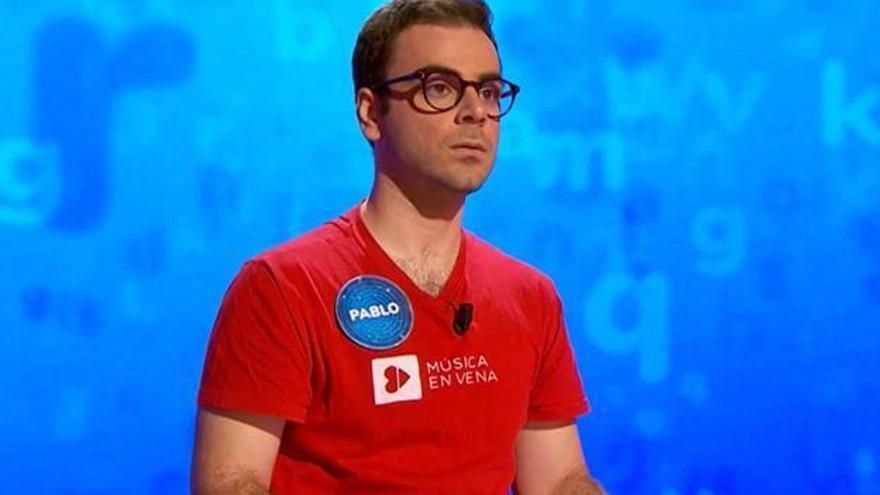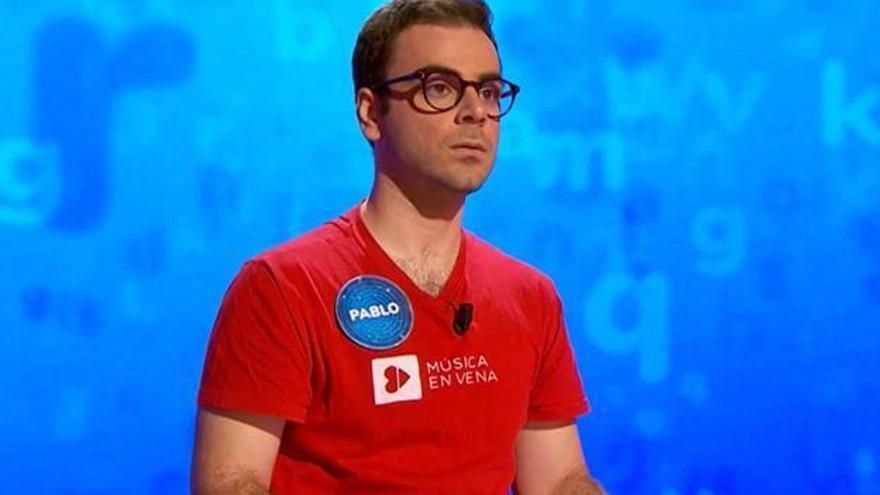 Pablo Díaz is already one more in the house of billions of Spaniards. It's what it takes to become one of the most beloved contestants on the small screen. Every afternoon hundreds of thousands of people gather in front of the small screen to see this violinist win (which many people like and a few others bad) and to see if he takes the big jackpot of the program that is close to a million and a half euros. He hasn't made it yet but the stakes are high. Everyone knows the potential of Pablo Díaz. However his participation so far in the program (as is evident) has not been free. The young man has been participating in dozens of programs in Pasapalabra: several are recorded a day.
If we take into account that each one lasts half an hour, we could divide the total of what Díaz earns and it would give us a not inconsiderable figure: the violinist earns about 988 euros per program with his knowledge. If we apply the same rule of three and see that each one lasts half an hour, the account is simple: 32 euros per minute.
But this amount could grow if Pablo manages to complete the rosco, something that very few people have done but which is not ruled out. Not surprisingly, the jackpot of the contest currently stands at more than one million euros. If Pablo wins it, he will abandon his visit to Antena 3 next week with almost a million and a half euros under his arm. A new account allows us to realize that then he would have earned almost 400 euros every minute during his time at Atresmedia.
Pablo Díaz has managed to become one of the most popular contestants on Pasapalabra. And that days ago many felt their pride hurt and even deceived when they realized that the young man could not take the boat from the program despite the fact that it had been announced almost as safe. But what led Pablo to appear at the show's casting? Well, he was a person very close to him and very dear: his grandmother. In an interview recently granted to the Antena 3 website The young man who participates in the most important television contest and who could win 1.3 million euros confessed that he watched the contest with her and that is why he presented himself, almost in his tribute.
But many say that Diaz has a strategy to take the pot. It is very simple: it knows that whoever makes the most mistakes does not automatically go to the next program, so what it does is let time run until it is over and thus it ensures that it has more correct answers than its rival. The fact that it is a contest should make everyone understand that you can have strategies. But it's not like that. "That's playing dirty, I hope they kick you out," said a viewer on social networks in the last hours. On Twitter, for example, there has been a great debate about Diaz's attitude.
Some in recent days have doubted his knowledge. But there is a video of his intervention in Zapeando that circulates on social networks and that gives a real "zasca" to those who do not trust the young man.
Pablo Díaz's new business parallel to Pasapalabra
But competing on television is not the only thing Pablo Díaz does. In fact, he has achieved more fame thanks to another of his hobbies: social networks such as Twich, where he now does daily live broadcasts to keep in touch with his fans and incidentally open a new line of business: that of young youtubers.
Pasapalabra has been one of the most watched and valued contests on television for years. Already when years ago it was released on the small screen in our country by the hand of Antena 3 the format achieved great audience data. So much so that Telecinco noticed the contest and bought it and began broadcasting after Sálvame and before its nightly newscast. However, a demand from the production company that has the rights to broadcast this format internationally made the main Mediaset chain have to stop broadcasting. Pass word several months ago. The contest went to a "contest" never better said and it was Atresmedia that won the rights.
The play went well for Antena 3 for two reasons: the first because thanks to this program it can boast of having made audience records (In fact, in January he was about to win the battle against Telecinco for audience after almost two years of Mediaset's reign). But the importance of Pasapalabra goes beyond And is that the contest is broadcast just a few minutes before the evening news. And all the networks want audience leadership in that segment to be able to boast that their news programs are the most viewed.