The new 400-euro Goya coins circulating in Spain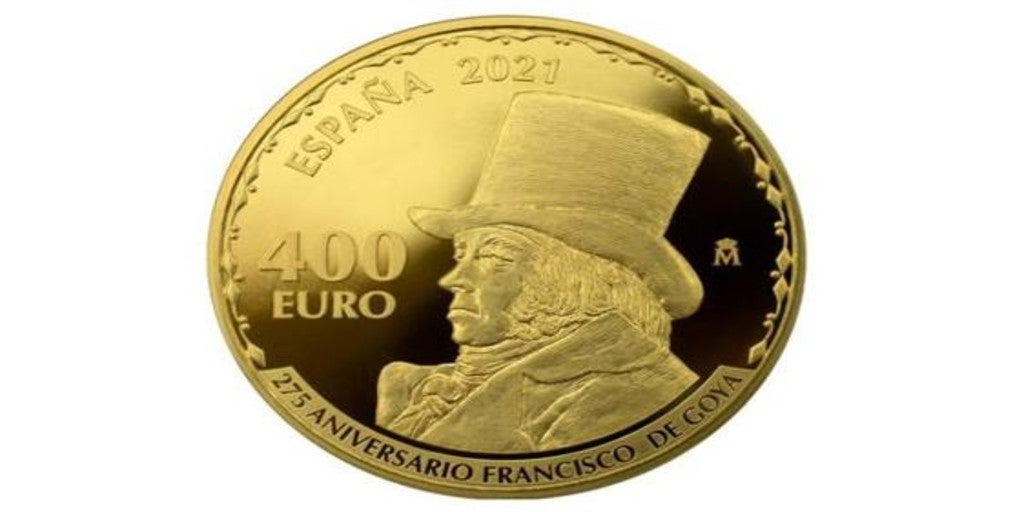 Updated:
Keep

The collectors of numismatics will have to be very attentive, since a series of coins envelopeFrancisco de Goya. Last December, the National Currency and Stamp Factory launched the coin in homage to the 275th birth of the Spanish artist.
Last December, a total of 18,000 unitsof five coins. Three of 10 euros, with a square shape in silver, another of 50 euros in silver and another of 400 euros in gold.
The coins can be purchased individually or by collections. The 10 euro coins cost 78.65 euros; the circular of 50 euros for 363 and the 400 for 1,800 euros.
The silver coins have three different works by Goya on their obverse: 'El perro semihundido', 'El Quitasol' and 'La Cometa'. Along with the painting, it has an allegorical graphic to the Goyesca madroñera, which in its inner part appears the title of the work. They have a value of 10 euros.
On the reverse there is a statue dedicated to the painter, which is in the Goya Gate of the Prado Museum. The Mint mark appears on the left, in the upper right part is the value, and below it the legend Spain 2021. An allegorical graphic to the Goyesca madroñera surrounds the motifs and legends. This is interrupted at the bottom by the legend '275 anniversary Francisco de Goya'.
The money of 'The vintage' It has a value of 50 euros and is silver. It is circular in shape and features the legend 'Spain' and the year 2021, when it was minted. On the back of it is the work 'Self-portrait, Francisco de Goya y Lucientes, painter'. Includes the value of 50 euros and the legend '275 anniversary Francisco de Goya'
The last of the coins is gold and has a value of 400 euros. The image that accompanies the painting is that of 'The sleep of reason produces monsters'. The obverse includes the same allegorical graphic as the other coins. On the reverse is the legend 'Spain', the year of minting and the value.