'The neighbor' returns with even more absurd humor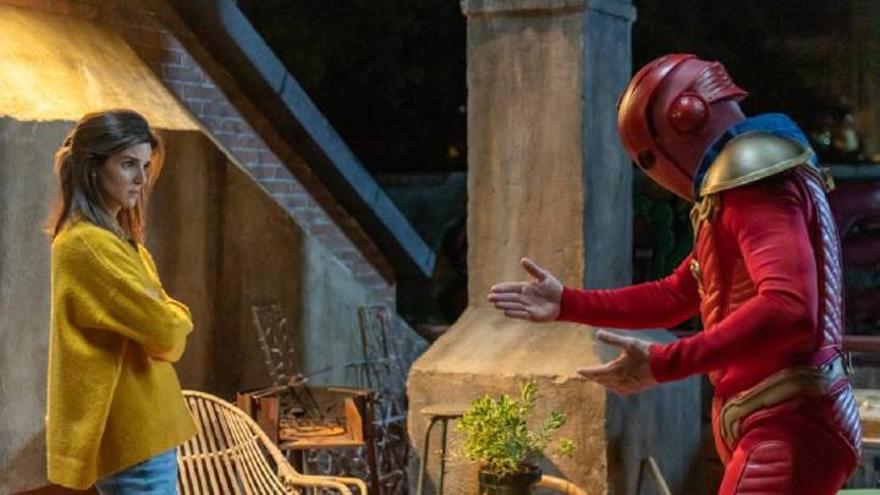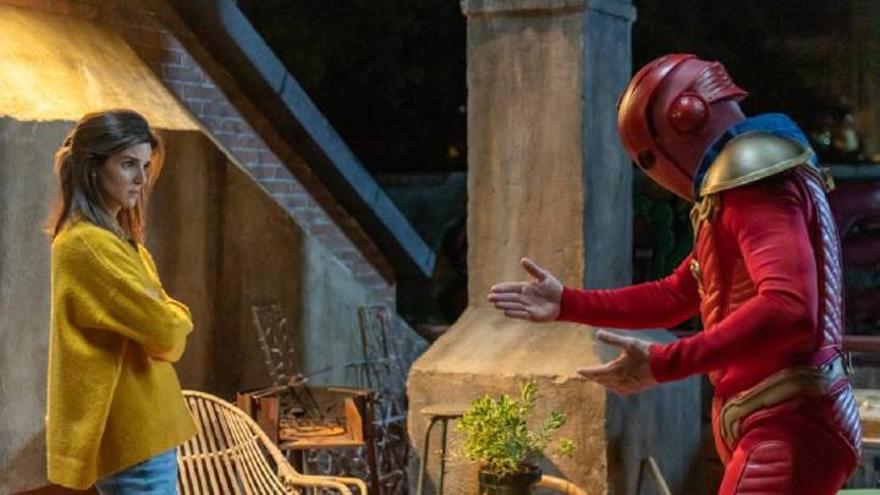 More humor, parody and empowerment. It is what the second season of 'The Neighbor', one of the first series to be filmed in Spain after confinement and that reflects in fiction the atmosphere of laughter and liberation found Quim Gutiérrez, Clara Lago and Fran Perea on the set.
"I think it's always a good time to laugh, but it's true that we shot it just two weeks after we got out of confinement. (…) I think there was a great need on the part of the whole team to see each other again, to work. , to be active after two and a half months in confinement. And there was a lot of desire to have fun and laugh, "explains Clara Lago in an interview with EFE.
The actress repeats as Lola, girlfriend at the beginning, ex-girlfriend later, of Javier (Gutiérrez), a lazy guy with few ambitions who receives powers that turn him into Titan, a rather surreal neighborhood superhero. Together with his friend José Ramón (Adrián Pino) ​​he faces in this new season the empowerment of Lola and the arrival of an unexpected rival, played by Fran Perea.
Filming after confinement
There was no contagion during the production of this new season, which opens this Friday in Netflix, and despite the pressure of being observed to see how everything was going, the filming was fun and relaxed, with some false shots that Clara Lago promises to be very funny.
As funny as the image it describes must have been Quim Gutierrez, upon arrival to take the first test before filming, where he met Fran Perea, one of the new additions of the second season.
"Fran and I met at the analysis site. I with latex gloves, double mask, it was the first time we left the house. I remember that feeling of novelty, well, we'll see each other, with the latex gloves. elbow, but with latex gloves. And from there to get to work, "says Gutiérrez amid the laughter of Perea and Adrián Pino.
Lola's empowerment
Perea makes a parody of himself as a friend of the neighborhood superhero who stars in this story, Titan (Gutiérrez) who in the new chapters sees his power threatened by Lola (Clara Lago), who, as seen in the last episode of the first season, find out how to get Javier's powers.
"There is an important evolution for me between the first and the second. There is something of an empowerment, like Lola in the first season is much more insecure. And in this second that is, little by little it is gaining in security, in strength and in character ", explains the actress.
Along with the evolution of Lola, another of the characters on which the action pivots and, above all, humor, is the one played by Javier Botet, an official who comes from no one knows where in search of the true Guardian (Titan) .
Botet is a true scene stealer that brings an even crazier touch to this neighborhood story, which has Ernesto Sevilla, Raúl Navarro, Víctor García León and Mar Olid as directors, replacing Nacho Vigalondo, who was in charge of the first season.
An actor about whom both Clara Lago and Catalina Sopelana (her inseparable friend Julia) speak wonders.
"Javier Botet is one of the people responsible for all those false shots that when they come out we will enjoy because it is very funny. He is very funny and the character that makes him so crazy is so absurd, "that all the actors almost collapsed with laughter and not being able to shoot, recognizes Lago.
With the same scheme of the first season, of short chapters, a mixture of very absurd humor, superheroes and manners, the series hopes with these new episodes -which will be the last- to continue conquering an audience that surrendered to this series last year multi-genre.
"It brings lightness, but at the same time it deals with subjects that are quite important, not only of social criticism. So it is like a very crazy mix, but very appealing", Sopelana reflects.
Titan vs Fran Perea
The third great novelty of the season is Fran Perea – although Gracia Olayo also arrives, as a mayor of Madrid obsessed with being the venue for the Olympic Games.
In order to Perea, who self-parodies his success in 'Los Serrano', it was very easy to enter the group of 'El vecino' and highlights the quality of the scripts. "It is my character, it is me, it is a fiction, but no, but it is … There is a lot of respect for what we are doing, we laugh a lot", explains the Malaga actor, who shows a great relationship with Quim Gutiérrez.
"We had never worked together, but we knew each other from the gym," he laughs. To which Gutiérrez adds: "we have shared a coach."
In fiction, they are two long-time friends who meet again at a time when Javier is Titan and Fran Perea is going through a low moment in his career.
"They have a pique that comes from yesteryear to see who has been more successful in life. Somehow Javier can remove the thorn, although he cannot tell it, that indeed he is now a Titan and the other is an actor. Finally, that the pique gave a lot of play, very ridiculous, very ridiculous, "says Gutiérrez.
They are "characters that allow a dynamic that we already tried in the first season, very creative, so to speak" and that all part of the "imbecility" of their character, which allows all kinds of situations to which more absurd.