The Navy 'disembarks' in Alisios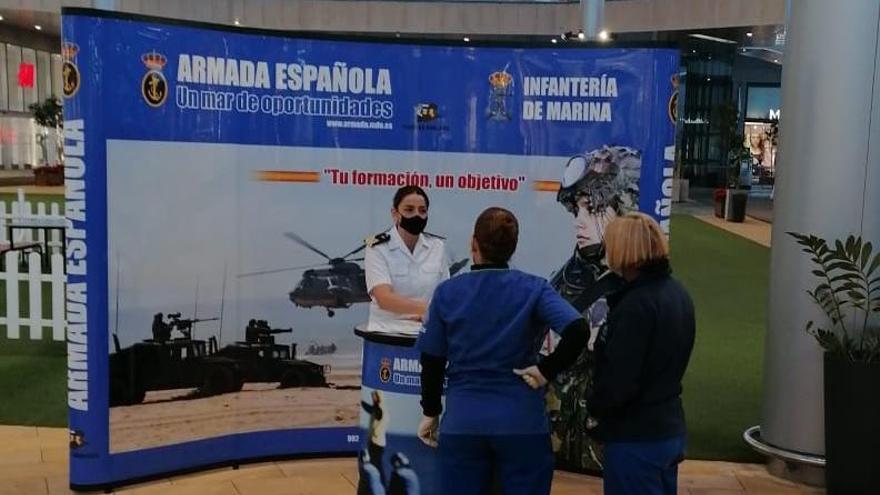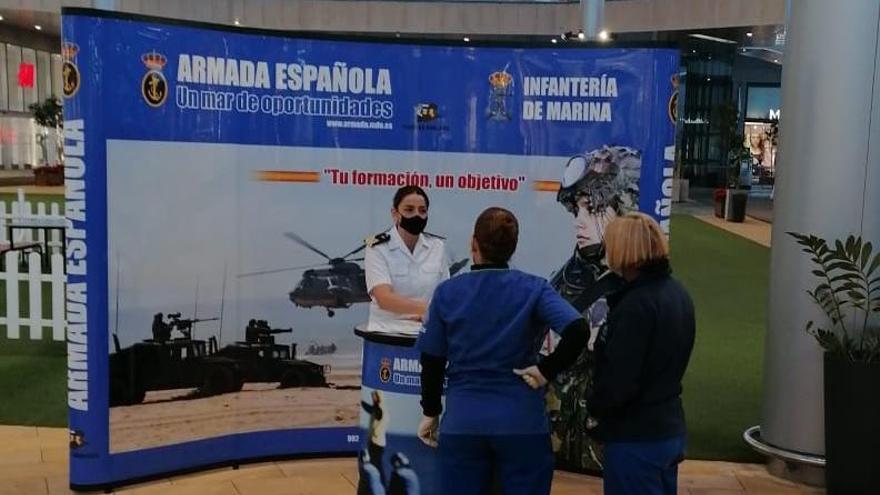 The first access cycle to the 2021 troop and seamanship scale is still open and offers 550 places throughout Spain. Today the Navy maintains an information booth in the Alisios shopping center in Las Palmas de Gran Canaria from 11:00 a.m. to 2:00 p.m. and from 5:00 p.m. to 8:00 p.m., to publicize the offer for the Canary Islands, which includes 28 places, and explain to those who want to register what the procedures are so that they can submit their application on time.
Until February 8, an appointment can be made at the Defense Delegations for a selection process that will last until the beginning of May. From then on, a training process of about seven or eight months will begin in the Navy training schools before being assigned to different units distributed in different parts of Spain. In addition to the places in the Archipelago, the call includes 119 more for ships and units in the northern area of ​​the Peninsula, another 325 in the southern area, 70 in the eastern area and eight for Marine Infantry for units in the central area.