The Navacerrada ski resort confirms its definitive closure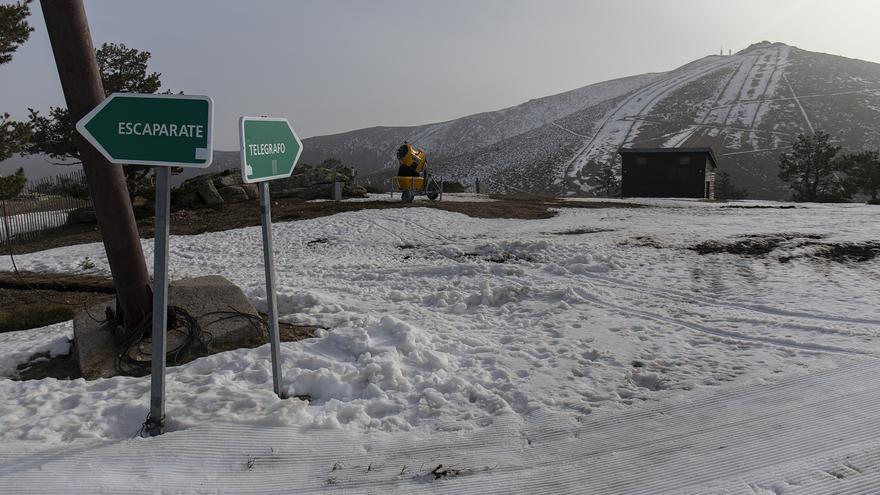 The company Port of Navacerrada, which manages the station ski of Navacerrada, has announced that "it is forced to disappear" permanently after the order of the Ministry for the Ecological Transition to close the three tracks of the Segovian slope.
As reported by the company that manages the concession of said station in a statement, the total closure is due to an "arbitrary political decision that lacks environmental and social foundations", which will mean the loss of hundreds of jobs throughout the area.
Specifically, the company criticizes that the closure involves the dismissal of more than 30 direct workers, as well as the impact on more than 200 indirect jobs and economic activity in nearby municipalities.
The central government announced on March 3 that will not renew the facility concession skiing from the Escaparate, Telégrafo and El Bosque slopes in Navacerrada, since that part of Mount Pinar de Valsaín will become public forest domain.
Therefore, the company Puerto de Navacerrada Ski Station must disassemble these tracks completely before October 30, 2021 and until this Tuesday it had not confirmed if the closure of these three tracks would lead to the definitive closure of the Madrid station, which also includes the tracks of Mount Guarramillas.
For the company, the three slopes that the Government forces to close are those that generate more days of skiing in the Central System, so this decision implies the closure of the station and the bankruptcy of the company by making exploitation unviable.
In the announcement of the definitive closure, the company states that none of the Ministry's arguments for the closure of the Segovian tracks "are real" and they point out that the environmental reports "are favorable to the presence of the station."
Along these lines, those responsible for the station and their workers have requested an urgent meeting with the National Parks Autonomous Organization, attached to the Ministry for Ecological Transition, to convey their disagreement with the decision and "the dire consequences" that they may compromise, according to the company, not only for the viability of the entire port of Navacerrada, but for many towns in the Sierra.