The National Police authorize the caravan through the Tajo-Segura transfer without trucks after two hours of blockade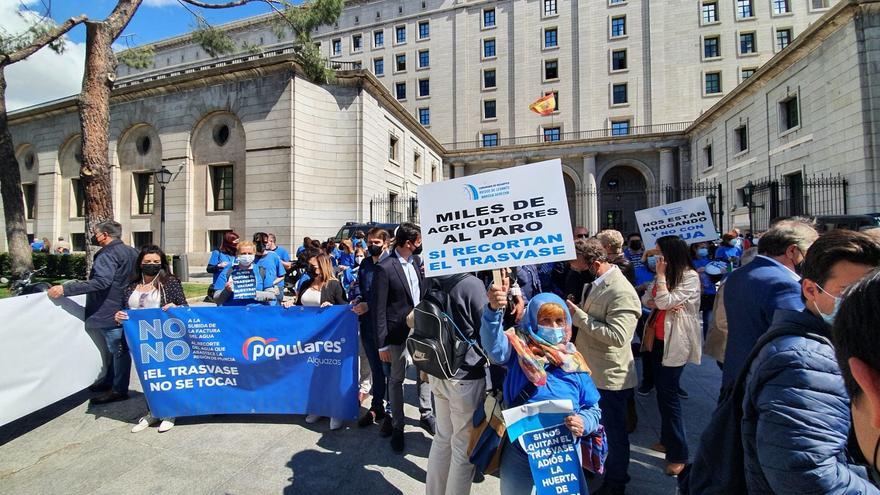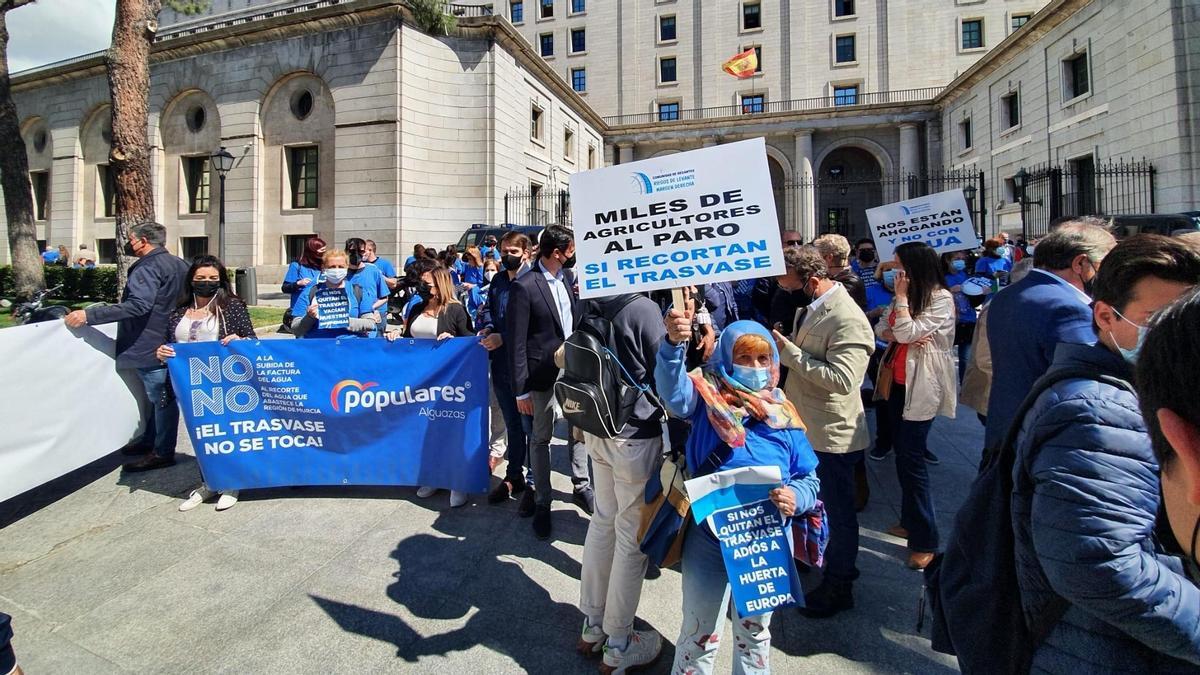 The Government has increased its pressure against the irrigators ofl Tajo-Segura transfer and right now the National Police keeps the output of the caravan of cars and trucks at IFEMA and has communicated to the Central Irrigation Union that refrigerated trucks cannot enter the Paseo de la Castellana, which keeps the spirits alternating, because they were authorized. To top it off, the vice president Teresa Ribera is not in the Ministry for the Ecological Transition and has chosen to leave Toledo to an act on the benefits of green hydrogen. In Madrid there are farmers from the south of the province, from Elche, Orihuela, Benferri, who refuse to accept desalinated water as an alternative to the Tajo-Segura. The Government Delegation says that there are many unauthorized trucks and they do not let the trucks out. Behind two thousand private cars held. A scandal after 500 kilometers of road after getting up at three in the morning. Finally, the march has just been authorized after removing the trucks from the route.
Lucas Jimenez, president of the Central Union, insists that "this is a political decision, but they are not going to stop us. The minister has gone to Toledo, I don't think anyone will receive us but they are not going to stop us." For his part, the President of the Generalitat, Ximo Puig, has once again agreed with the irrigators and demands that there be any environmental conditions, a solution must be found for farmers because "water must be guaranteed for the vegetable garden of Europe. Politicians of the PP have also approached the concentration in front of the Ministry with Teodoro Garcia-Egea at the head and the deputy of Vox, Ortega smith, which has denounced the denial of water for "Alicante, Murcia and Almería and to promote the creation of 700,000 hectares of irrigation in Morocco."