The National Lottery leaves three prizes in the Canary Islands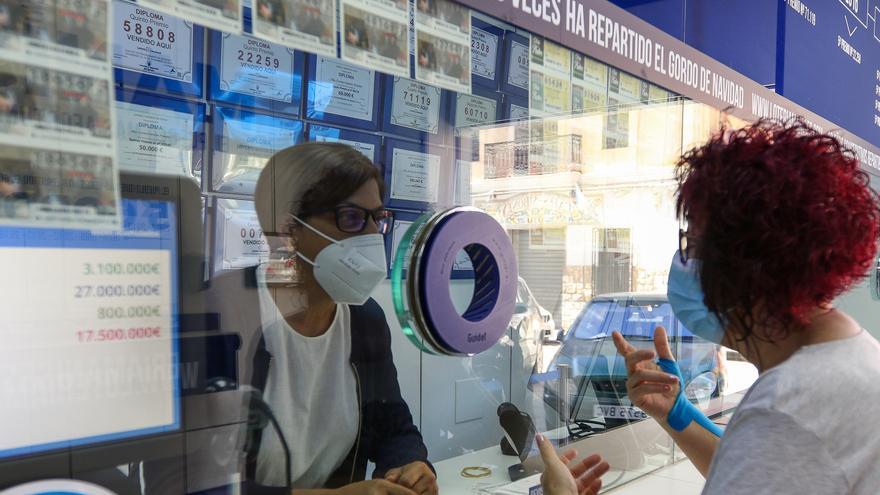 The draw for the National lottery of this Thursday, May 13, 2021, has left three second prizes endowed with 6,000 euros to the tenth and corresponding to the number 98,233. The luck was shared by the points of sale of Ruiz Muñiz, 46, in Telde (Gran Canaria) and the general road from San Bartolomé to Tinajo, 18, in San Bartolomé (Lanzarote). This second prize also played in Arona (Tenerife), distributed entirely in the Canary Islands.
The first prize of the National Lottery draw held this Thursday, which corresponded to 58,407 and which is endowed with 30,000 euros per tenth, has played in Baeza (Jaén), Málaga, Gijón, Puertollano (Ciudad Real), Barbadás (Orense) and Alaquàs ( Valencia).
The refunds correspond to the numbers 7, 1 and 8.