The National Court rejects giving more time to Lagarde to testify in writing about Bankia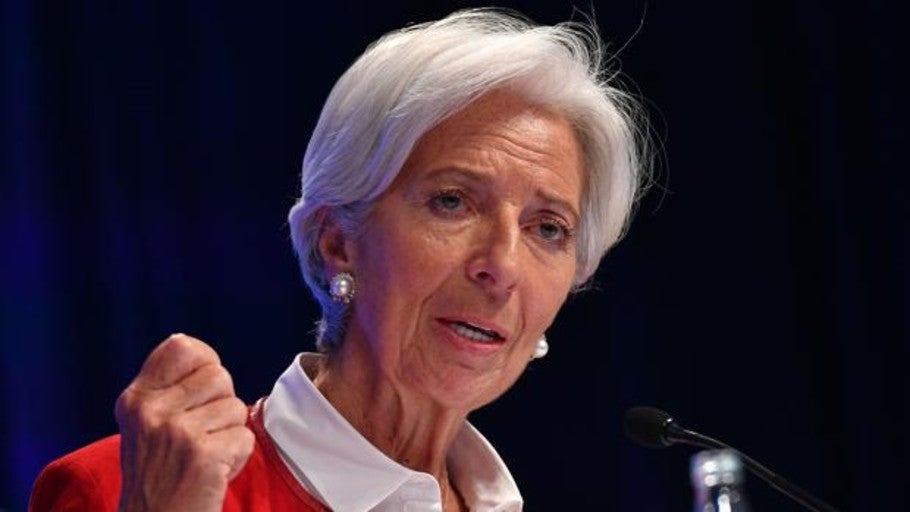 MadridUpdated:
The National Court hto rejected this Monday extend until next August 16 the declaration in the trial for the Bankia listing of the managing director of the IMF, Christine Lagarde, who had to respond to a questionnaire but asked last week for more time to receive it wet and deteriorated.
Lagarde, whose testimony was requested at the request of the popular indictment held by the Intersindical Credit Confederation (CIC), received the questionnaire on June 25, although last week it was learned that it had received wet and deteriorated, so he asked that the deadline be extended to respond until August 16. In practice, this amounted to postponing the response until September, since the month of August is inactive in Spanish courts.
Hence, the president of the fourth section of the Criminal Chamber of the Audiencia Nacional, Ángela Murillo, today declined to wait until that date, since his intention, he explained, is to conclude in July with the expert and documentary phases of the trial and start in September with the presentation of the final reports.
Murillo explained to CIC's lawyer, Andrés Herzog, that If the testimony of Lagarde does not arrive during the month of July this accusation will have to renounce the same. In the session of Monday, experts of some of the defendants have been declared, such as the ex-Counselor of Bankia Araceli Mora or the auditing firm Deloitte.
The professors Begoña Giner Inchausti and José Antonio Gonzalo Angulo, who is also the former president of the Accounting and Audit Institute (ICAC), have pointed out that Mora he made sure that Bankia "was doing it well, he spoke with the auditor and that is why he did not put any problems "in the formulation of the accounts of the 2011 exercise carried out in March 2012.
At the request of Deloitte, the lawyer Carlos Gómez Jara, expert in compliance or compliance, who has defended the cleanliness and rigor with which the audit firm performs the processes and its exhaustive control of risks.
The Anticorruption Prosecutor does not accuse Araceli Mora or Deloitte, and they are only the particular and popular accusations those who request penalties of up to 12 years in prison for fraud against investors and accounting fraud
(tagsToTranslate) lagarde (t) audience (t) national (t) bankia



Source link