The National Court agrees the extradition of the creator of the antivirus McAfee to the United States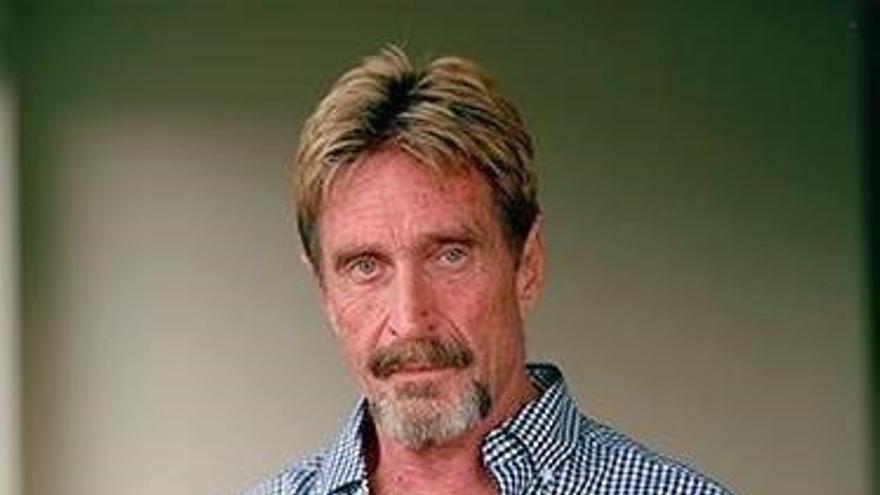 The Second Section of the Criminal Chamber of the National audience has resolved to extradite USA billionaire John David Mcaffe, creator of the antivirus that bears his name, and has denied his provisional release while this process is taking place.
The decision comes after on June 15 the extradition hearing against the tycoon took place, who was arrested last October at the El Prat airport (Barcelona) and is being claimed by the US for a tax offense. In it, McAfee He claimed to be a politically persecuted United States for his complaints against the "corruption" of the tax agency of that country. "If I am extradited, it is almost certain that I will spend the rest of my life in prison because the United States wants to use me as an example," he said.
In his pre-hearing report, the Public ministry considered that his extradition is appropriate but only for tax crimes related to the years 2016, 2017 and 2018. But the United States requested his extradition for not having presented the relevant income statement in that country in five years, from 2014 to 2018.
Depending on the basis of the extradition request, all Americans are required to file an income tax return if the minimum income exceeds approximately $ 22,000 per year - a figure that varies slightly depending on the year. And they allege that McAfee in those years lived in Lexington (Tennesee) and that he hid his income from the treasury "pretending that he lacked them."
"He has repeatedly stated be aware of your obligation and have presumed your decision to refuse to pay taxes"They explained, to later detail that in 2014 he had income from talks and events worth $ 90,000 and not only did he not make the statement but his earnings were transferred to a third person so as not to appear as a beneficiary and bought a property that he also put in the name of another person.
Talks and cryptocurrencies
In 2015 he made $ 100,000 for talks and transfer of rights to tell his life story; In 2016 he obtained $ 800,000 - most of it for consulting to MGT Capital Investments - which was paid to him by making transfers to third parties.
In 2017, the amount he obtained was 1.25 million dollars, and a large part of it was received in cryptocurrencies. Since he understood that this digital currency could not be tracked by the treasury because the payment was not nominal, he had that amount paid into an Ethereum wallet through ten transfers and then moved it to other wallets.
But the revenue jump comes in 2018 when McAfee receives $ 8 million for consulting and promoting various initial cryptocurrency offerings (up to five different). That income came to him in cryptocurrencies that he later transformed into dollars. Part of the amounts were transferred to companies controlled by him and he spent them on buying real estate and a yacht that he put in the name of his wife.
Three years
In the legal qualification, The Prosecutor's Office recalled that the United States is pursuing him for five serious crimes of tax evasion that carry a prison sentence of no more than five years for exercise, and another five minor offenses for failure to present the statement.
But the prosecutor explains that in Spain, not filing the declaration is not a crime but an administrative offense, and points out that if it had criminal significance, it would only have it within the fiscal offense. And it deepens that with respect to 2014 and 2015 there is no tax offense since in Spain the tax quota defrauded is far from the 120,000 euros required.
For this reason, they pointed out that only the facts relating to the years 2016, 2017 and 2018 are constitutive of three tax crimes. And they recalled that the extradition treaties establish that the offense must be punishable by more than one year in prison, therefore that the punitive minimum required by law is met.