The Nafti effect; the pepper effect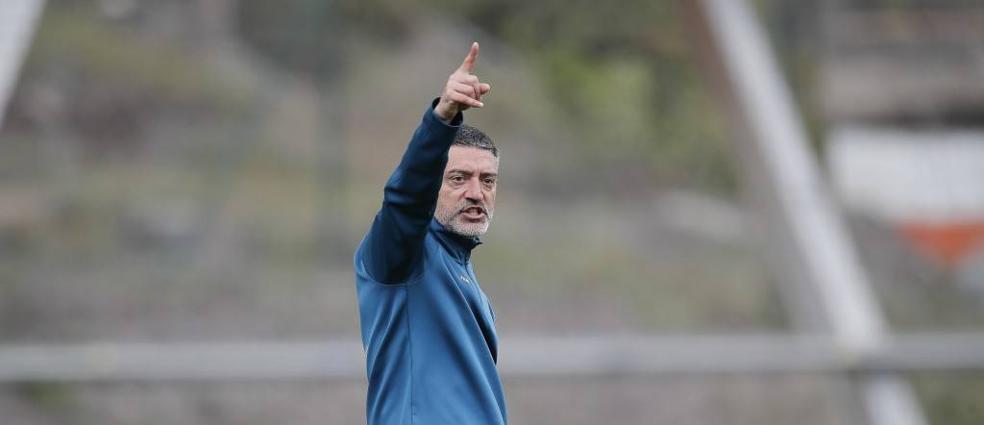 SOCCER
The Leganés coach visits Gran Canaria for the first time, with the absence of Omeruo, Bárcenas and the Japanese Shibasaki. Pimienta is confident of winning his first match at the Gran Canaria Stadium.
The statistics say that they are to break. The last three times that Mehdi Nafti, current coach of CD Leganés, crossed the path of the yellows, the Tunisian-French player ended with two wins and a draw. On all occasions, Pepe Mel directed the Gran Canarians.
On January 11, 2020, in the second round of the Copa del Rey,
the palms fell at Vivero de Badajoz 2-1 (single match).
On matchday 18 (November 28, 2021), the island team succumbed 4-1 in Butarque. Last season, on matchday 16, a 1-1 draw in Lugo (December 2, 2020).
And it is time for García Pimienta, coach of Las Palmas, to make his debut with victory in front of his fans. He faces his fifth game in Gran Canariaagainst a direct rival, and with self-esteem recharged after winning at the field of one of the league's roosters: Valladolid.
Throughout a championship, each change of manager has a different effect on the clubs. It seems that Leganés has done well, since since the arrival of Nafti, the pepineros have added 32 points in 19 games, eight of them with victory. In addition, they have not lost at home, and they have only been beaten in three games away from Madrid: Girona (3-0), Real Valladolid (1-0) and Burgos (4-0).
For the month of October, on matchday 13, when Asier Garitano was dismissed after losing in Almería 1-0, UD Las Palmas was 4th in the standings, with 23 points, and was ahead of the team from Madrid by 13, at that time in situation of direct descent (position 20), having added only 10 points. Now, the difference is only two.
Las Palmas comes to this decisive match at a time when it seems that García Pimienta's hand is starting to show after a hesitant startor at least that is the feeling that the team conveyed in its great victory on the banks of the Pisuerga river a week ago, with outstanding performances by players such as Jonathan Viera, Coco, Mfulu or Sadiku, who scored the only goal.
Alberto Moleiro, with the U'19 team, in the only loss. They return to a call, after the sanction; Raúl Navas, Fabio and Rafa Mujica. In the case of Pejiño, his evolution is favorable, and he could already be available.
Leganes He has not lost since January 23 (4-0 against Burgos) and has a total of eight games undefeated; four wins and another four draws.
The Blue and Whites won the last time in Gran Canaria in the 2017-2018 season, by 0-2. He has only won four times on the island and in one of them, in 2004-2005, he won 1-2 with a brace from Marcos Márquez, a striker who in the following season would become Miguel Ángel Ramírez's first signing as president. .
Last year, in the last precedent, yellow victory 2-1, goals scored by two players who no longer belong to the current squad: Sergio Ruiz (in Major League Soccer) and Aridai (in the Indian league), this last goal materialized from a penalty.
UD Las Palmas must take advantage of the fact that their rival arrives weakened, due to the significant absences of three of their most unbalanced players due to international commitments. Panamanian Yoel Bárcenas, who seeks to repeat World Cup participation. The Panamanians are currently fourth and occupy a playoff spot.
And in Africa, the final qualifying rounds arrive to define the five representatives of the continent that will compete in the World Cup in Qatar. Central defender Omeruo faces Nigeria against Ghana in a decisive two-leg tie. For his part, former Tenerife player Gaku Shibasaki will play his second World Cup with Japan after beating Australia in Sydney (0-2).