The mystery hidden behind the facades | Culture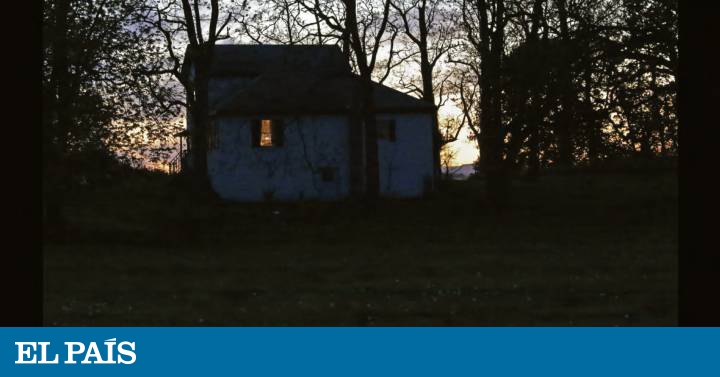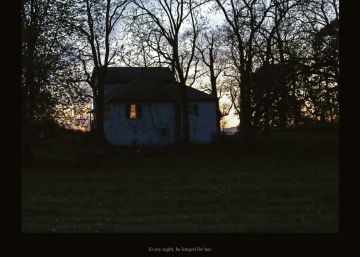 Sometimes it is not necessary to go far to discover new stories, to meet people from other geographical and mental latitudes, to feel impulses and emotions never before perceived. The American photographer Carolyn Marks Blackwood (Anchorage, 68), also a film producer and screenwriter, just had to go for a walk in her neighborhood – The Catskills, in New York State – to, with the help of her camera, delve into the deep mystery that hide on the other side of the facades of the neighbors. "All the houses seemed very nice, but I wondered: what is going on inside?", Explains the artist, who opens an exhibition with 60 of her images in Toledo on Wednesday. Roberto Polo Collection. Center of Modern and Contemporary Art of Castilla-La Mancha (CORPO) and tomorrow Thursday 14 presents another part of his work in the White Berlin gallery in Madrid. "Perhaps something terrible is happening and there is someone suffering, or an immigrant who has traveled great distances has now found security there," he illustrates.
Printed in large size, his photographs, gathered in a series under the title of The Story Series, they always present a legend at the bottom, short and direct sentences such as: "Every night, he waited for her" or "She saw more clearly than she had been able in a long time" "I saw the opportunity to combine my two loves, cinema and photography, in a different way," abounds Marks Blackwood, who is a partner of the producer Magnolia Mae Films, in charge of films such as The Duchess or Philomena. "The phrases I write are like little scripts, or like the beginning of a script, and I let the viewer finish the movie." Imagined many times from a feminine point of view, these narratives sketched through a handful of words and a still image can be as moving and convincing as those told in a book or in a film. "There are people who have told me crying that my photos have touched them deeply," says the artist.
As in a David Lynch movie, a neighborhood that apparently feels comfortable and peaceful can hide the darkest secrets. Not only in the sense of privacy that is kept indoors. "My work has a strong political component, especially in what has to do with immigration," says the photographer. "The current political situation in my country is terrible, and I feel a lot of empathy for those people who arrive to try to forge a better future. In fact, our country was built with people coming from different places, and now the doors are being closed in a horrible way. " In a contest organized by CORPO and the Museum of the Word of Quero, in Toledo, the best written story about the images of Marks Blackwood with one of his photographs will be awarded, a piece that represents a migrant woman who carries Your baby to a church to take part in sacred.
Beyond the influence of the director of Blue Velvet Y Twin peaks, the artist recognizes the weight exerted on her imaginary by the work of filmmaker David Lean and that of photographer Alfred Stieglitz, with snapshots like The terminal, with a horse carriage that crosses the snowy streets of New York. "I love winter," says the artist, whose work is almost always framed in a nighttime and unpleasant. "People have the idea that you have to take pictures on a beautiful, sunny day, but that seems boring to me," he says. "Also, when there is a storm, the light makes the sky turn pink or blue, and I love that, I love that atmosphere." Together with the natural elements and the houses that hint at the close human presence, other of the keys to his photographs mark the roads, open as doors that lead to a "decisive moment." Before this series, the actress also played with landscapes of nature, which she deprived of perspective to bring them closer to the idea of ​​abstraction. And, for the future, he may also have another series in his hands. "Last night I went for a walk in Toledo and took a few pictures, I think I have some good ones," he says. "Toledo is amazing, beautiful and mysterious. I still don't know what I have, but maybe I'll come back here."
(tagsToTranslate) mystery (t) hidden (t) facade (t) American photographer (t) (t) carolyn marks blackwood (t) take (t) image (t) neighborhood (t) raise (t) issue (t) have (t) eye (t) answer (t) leave (t) viewer



Source link