The musical 'Malditas Mentiras' begins its Canarian tour in Fuerteventura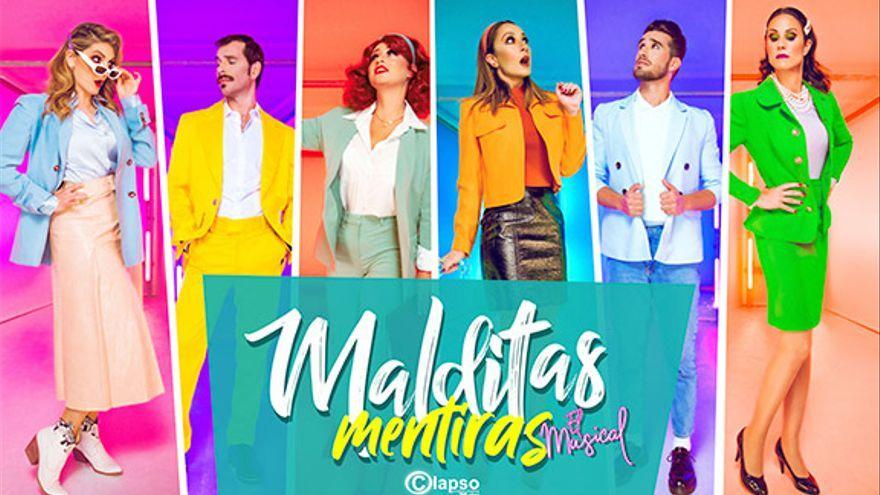 The play 'Malditas Mentiras', by Clapso Producciones, starts his tour by Canary Islands next June 18, in the Fuerteventura Training and Congress Palace with a cast including Canarian actors Lili Quintana and Maykol Hernández.
In a statement, the Cabildo of Fuerteventura has reported that the theatrical performance, which will take place at 8:00 p.m., is within the Cabildo's cultural agenda and tickets can now be purchased at entrees.es.
This musical, with a live band, is starred by six different characters, played by the actors Lili Quintana, Maykol Hernández, Florencia Aragón, Thania Gil, Raúl Martín and Saray Castro.
A total of thirty songs take the viewer on a tour of the seventies, eighties and nineties. The work recounts the mystery of the disappearance of producer Alexandro Conde, through the testimony of four women mentioned by Martín, the bartender at the cocktail bar where the musician is a regular customer.
A mysterious letter turns the meeting into a musical game to try to discover who lies more than speaks and who manages to escape the damn lies in which they live trapped.