The museums of the Cabildo and the Food Bank of Las Palmas sign two cooperation agreements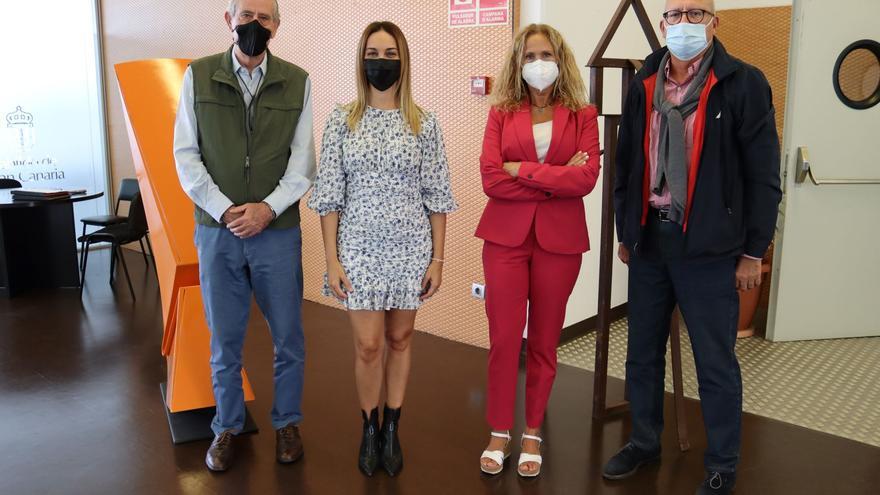 The Minister of Culture of the Cabildo de Gran Canaria, Guacimara Medina, and the president of the Las Palmas Food Bank Association, Pedro Miguel Llorca Llinares, signed today, the extension of the collaboration agreement that currently maintains the aforementioned association with the Cueva Pintada de Gáldar Archaeological Park and Museum.
The signed agreement activates one more year the collaboration that the archaeological site develops periodically in the framework of the activity of its solidarity night visits, in which the amount of these visits paid by the public is destined to social actions promoted by the Food Bank, work that has been accentuated lately as a result of the devastating impact, both socially and economically, that the pandemic has caused.
Likewise, through the Museum Service of the Council of Culture of the Cabildo, Medina and Llinares signed a new cooperation agreement with the aforementioned entity that will be valid for two years, which will materialize in the collection of donations in all those activities that , included in the annual programming of each of the museums managed by the Cabildo de Gran Canaria, are defined by their management.