The murder of the Canary Asun in a garage turns three years without guilty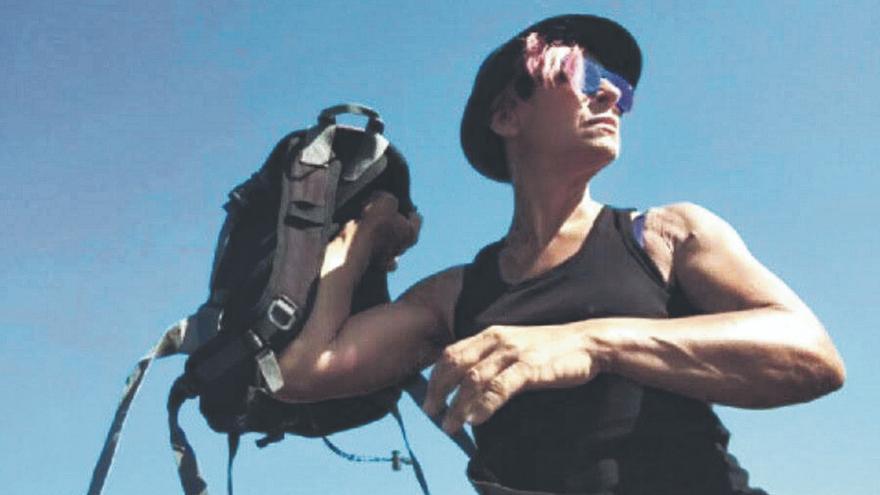 Last Monday it was three years since the murder of Asuncion González Hernández, Asun for its closest environment, inside the parking lot of a building in the Santacrucero neighborhood of Añaza, right in front of the health center in the area. In these 1,100 days there has been no arrest of the author or authors of the events. And the family fears that those involved will never pay for it and remain at large. The victim had two daughters and one of them, Sonia Fernández, shows her bitterness that the matter has not been clarified.
Asun He lived in an apartment located on Rambla de Añaza and on October 19, 2017 he left his home to go to work in a warehouse of a company dedicated to the distribution of chickens. His shift began at dawn and that day was developing normally. A few weeks ago he had bought a car and rented a garage space in the parking lot of a building on Rambla Bentacayse. The distance between your house and said enclosure is covered in a few minutes on foot. As Sonia explains, a security guard told her that the access door to the parking lot was broken when the violent death occurred, since, supposedly, a vehicle had hit her the night before the events occurred.
Assumption He entered his Opel Astra and supposedly gave him time to close the door, as well as to exchange a WhatsApp message with a friend, according to his daughter. It was 2:35 a.m. From that moment on, other people also tried to contact her via mobile, but the victim no longer responded. The author or authors dealt him many blows. Some coworkers missed her that day, since they had not received notice from Asun that she could not go to the ship. At 5:00 p.m., these women went to the garage and found her body in the car. Sonia remembers that she was notified of what had happened at 7:20 p.m. And, from that moment on, he lives his ordeal.
The young woman explains that the summary secret is still in force and regrets that communication with the National Police investigators who are handling the case has not been as fluid as she would have liked.. "They don't tell me anything and I found out part of what my mother went through through the media," he says.
In all this time, Sonia has asked investigators to take a statement about five times to try to help with the information they collect. He remembers that his mother had a romantic relationship with a woman of Polish origin for 17 years. In mid-2016, that bond broke and Asun met another woman, with whom he had a relatively short relationship. The victim had begun a period of rapprochement, again, with his first female partner when her murder occurred.
Sonia Fernandez insists agents to try to locate a second mobile phone used by her mother, while the deceased's home remains sealed. On several occasions they have tried to steal inside, he says. "You come to believe that the author knew my mother," he points out amidst the uncertainty about who could act with such violence. "No one saw or heard anything that Thursday morning," says Sonia sadly. Furthermore, he imagines that Asunción did not die a quick death, but suffered until her heart stopped beating. And, for now, she does not know what motivation the murderer had to unleash so much violence on her mother.
Fake photos
The garage squaree where the attack occurred is a short distance from the front door. Sonia affirms that she has also had to endure the lack of sensitivity and scruples of other people, who came to spill brake fluid on the spot, to pretend it was a pool of blood, and stain the columns with their hands. Then they took photos that reached her when just two days had passed since the event. Sonia Fernández changed her address after the death of her mother and her father now resides in her apartment in Añaza so that it will not be occupied. He angrily expresses that death came to his mother when she was happier and more stable. She affirms that she will continue to fight so that the murder is not forgotten.