The municipalities require the Treasury to create three funds to spend its 18,000 million saved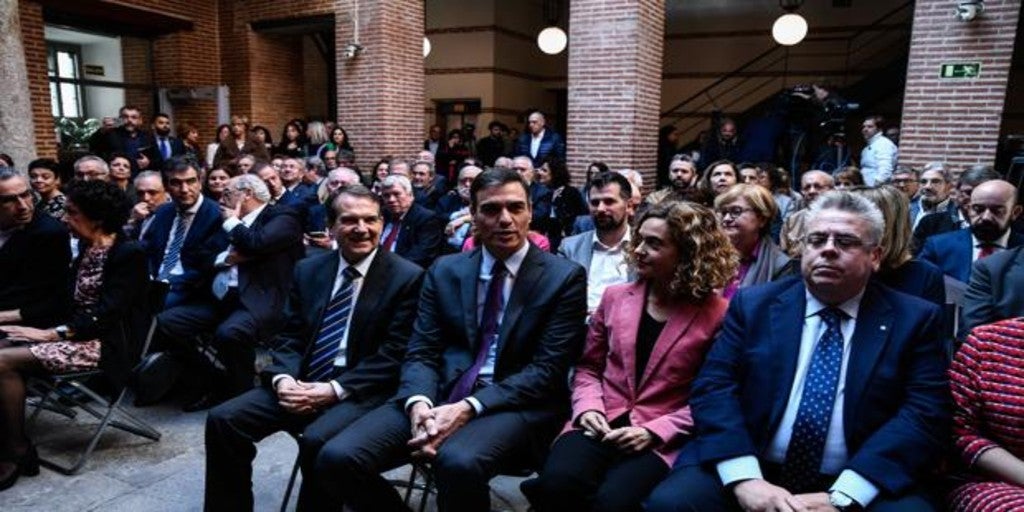 MADRID
Updated:
save

The Governing Board of the Spanish Federation of Municipalities and Provinces (FEMP) has approved this Friday a document in which they propose to the Government the creation of three extraordinary funds, as well as having funds from the European Union and insist on having their Remnants for the social and economic "reactivation" after the coronavirus pandemic.
The text, called "Local Pillars for the social and economic reactivation of the Local Administration", includes the FEMP proposal through two pillars: the remnants and the creation of extraordinary funds. The full use of the remnants raised by the FEMP reaches 17,841 million euros.
Thus, it is contemplated to facilitate the full use of the remaining cash for general expenses, generated by each Local Entity, making the parameters of budgetary stability, financial sustainability and spending rule more flexible.
"We want to use those resources in their entirety because they are the savings of each municipality and province, of the citizens of each municipality and province and are to be used in their field», Has underlined the president of the FEMP, Abel Caballero.
The second pillar indicated in the proposal requires three funds to be available to local entities: a financial fund that can be used exclusively to promote social recovery and economic with two financing blocks, the first with an amount of € 5 billion in 2020 and an amount of not less than € 1 billion in 2021, and the second block with 14.16% of the funds from the EU.
It is also foreseen that the Territorial Federations of municipalities and provinces demand from their respective Autonomous Communities the constitution of Funds destined to local Shock Plans in their territories.
In second place is the Urban Public Transport Fund for which two extraordinary funds are requested: one, for the amount of 1,000 million euros, for collective land transport (bus and tram) and another, of 725 million euros, for the metro.
The third is the Fund so that the Local Entities can meet the minimum vital income, funds that must not come out of the resources of the Local Entities mentioned above.
«We make all our approach for the future about the functioning of the municipalities in everything related to the Covid-19 crisis. We establish as a principle of action that we want to be essential cooperators in social care, the proximity to those who are in health and in the reconstruction of the economy of each Local Government, "Caballero said.
De-escalation process
On the other hand, the Governing Board has also agreed to create an Extraordinary Commission for Large Cities, made up of municipalities with more than 250,000 inhabitants and chaired by Abel Caballero himself.
Likewise, a document has been approved with more than 300 proposals for extraordinary measures aimed at facilitating and promoting the current de-escalation process and the subsequent social and economic recovery from the Local Governments.
These proposals have been raised by 13 FEMP Work Commissions, constituted in recent weeks by electronic means, and they move in the areas of social welfare, consumption and trade, economic development and employment, rural development and fishing, demographic challenge, Deputations, equality, youth, environment, public health, transport and mobility and tourism