The multidisciplinary artist Pedro Déniz starts his workshop 'Body Hybrids'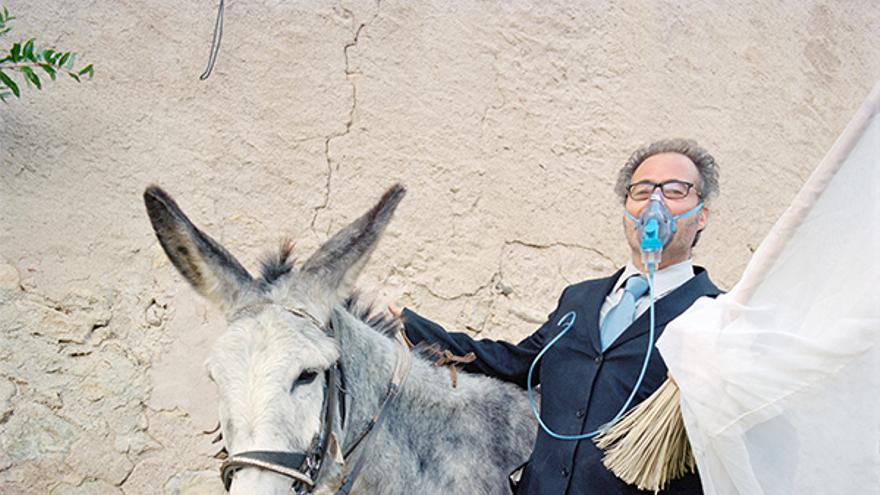 The creator Pedro Deniz (Gran Canaria, 1964) begins on November 22 at CCA Gran Canaria Audiovisual Culture Center, the workshop called Hybrid bodies, an initiative of photo performance that investigates the resources that the body provides as a tool for the realization of creations from the limits that the body itself offers together with objects and other organic elements incorporated as appendices or supplements.
The multidisciplinary artist, who has developed works and experiences since the 90s that range from the objectual to the installation, making forays into photography and video, cultivating action art or performance-art, visual poetry and graphic design, It will also investigate in this workshop that is held until December 3, in space, the link with the other and the time in which it happens, to configure a unique work of an ephemeral nature in a diorama.
Déniz will influence Hybrid body in the search, from the experimentation, that will lead the assistants to multiple possibilities of photographic representation, who will later present the results of the workshop in the center itself as a conclusion of the experience. Déniz will promote a reflection on the multiple ways in which the human being has manipulated, transformed and fused his body to project himself, question himself and find in the reflection of 'the other' his own identity, where the monstrous, the strange and the fabulous are they become expressive instruments.
Some of Pedro Déniz's projects have been presented at different biennials and festivals, such as Welcome, at the African Biennial of Photography in Bamako, his video-action Ajuy, missives to the sun, within the collective multimedia project Meeting point at the Dakar Biennial (Senegal, 2006), Who is watching? Who sees, at the Canariasmediafest, or Trench of thought at the Havana Biennial.
His work is present in public collections such as the University of Las Palmas de Gran Canaria (ULPGC), the Centro Atlántico de Arte Moderno (CAAM), Espacio C, in Santander, the Fundación MAPFRE GUANARTEME Collection, or the Moleskine Foundation Collection of Milan.