The moving and hopeful message of Ana Obregón for 2022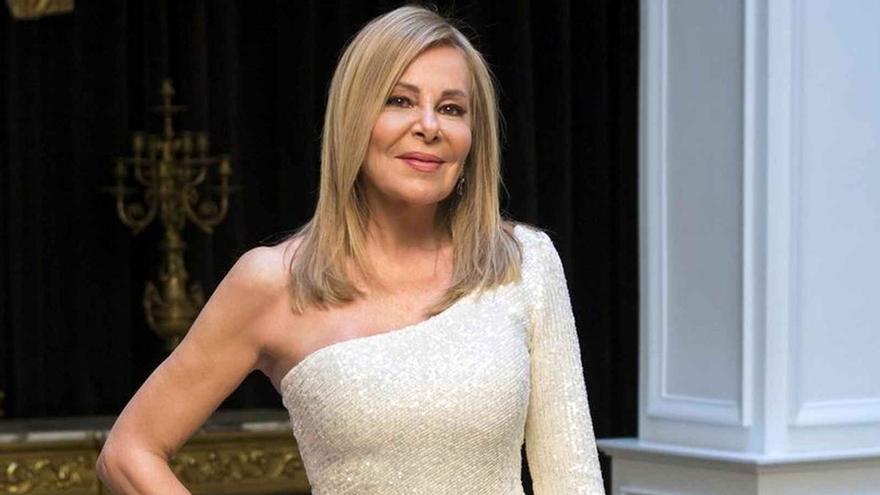 2022 is going to be the year of Ana Obregon.
The beloved and popular presenter and actress has left behind what she herself has called "worst year of his life" after losing their son Aless just over a year ago, and to his mother and her dog in 2021. A year in which she has received infinite expressions of affection that she herself was going to thank the whole country in the past bells but that, after catching Covid, she could not do as she would have liked.
The actress has been working on her recovery for a year and we have been able to see how Ana was gradually recovering her life by joining and assuming different professional commitments with more and more frequencies.
In addition, in this hard and expensive process, he has not stopped sharing devastating posts on his Instagram in which the presenter shared with his followers how was his heart and soul.
However, Ana Obregón has decided to shelve 2021 and has published a hopeful, exciting and exciting message in the aforementioned social network in which you acknowledge that has embarked on a new path marked by freedom.
"I no longer fear anything"
This publication is, without a doubt, the most special that the presenter has published to date due to the positivity and the force it gives off.
Accompanied by a photograph in which Obregón appears from behind while walking along a path that is lost in the middle of the trees, Ana affirms that "I no longer fear anything."
"Neither my shadows that with your light form this beautiful twilight of the Day of Kings. Neither solitude disguises destiny. Nor pain clothed with hope. I no longer fear nor fear itself. Nor life without you, much less to death with you ", the presenter writes before dedicating these precious words to her most special star. "Thank you Aless, my love, my everything, you have granted me true FREEDOM", the letter says.