The mourning timple: Totoyo Millares dies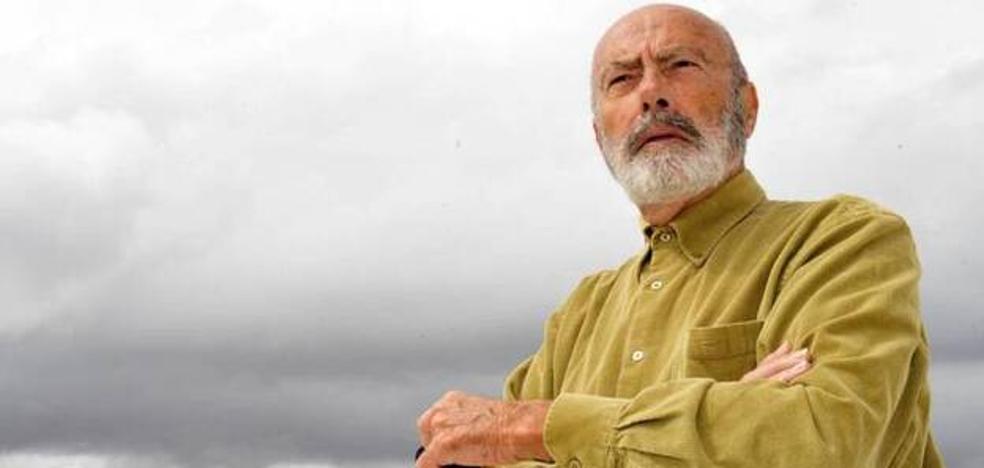 obituary
He trained numerous interpreters on the islands
Luis Millares Sall, better known as
Totoyo Thousandshas died. The timple loses one of its teachers and trainer of many performers.
He had been ill for months
was in palliative care.
born in 1935 within a family of painters, poets, writers and musicians in Las Palmas de Gran Canaria.
Their
childhood was spent between the beach of Las Canterasin Gran Canaria and the island of Lanzarote.
As the Canarian Institute of Traditions (ICT) recalls,
Millares conducted the instrument par excellence of the Canary Islands, the timpleto a stage never seen before.
He studied piano and violin and when he was only ten years old he began to give timple classes with a teaching method devised by him (until now no method was known regarding the timple) creating the first timple academy in the entire archipelago.
Already in the fifties he turned completely to the teaching of the instrument,
becoming the greatest teacher and teacher who has known the islands, passing through his classes up to 45,000 students since he began his career, in which the timplist Jose Antonio Ramos stood out, in addition to collaborating with more than 40 schools on the island of Gran Canaria.
In 1969,
After meeting the journalist Nanino Díaz Cutillas, he founded Los Gofiones, with which he worked to rescue the purest and most traditional Canarian folklore, for which he toured the islands in search of traditional melodies and interpretations, preparing a large field study.
Circa 1983after many jobs as a soloist recording albums or offering concerts and recitals, he founded the Orquesta popular del timple.
In 2005, through the Association of mid-range municipalities of Gran Canaria, framed in the
Medianías meeting of the timplereceived a well-deserved tribute, and in 2008 a show was presented whose objective is to honor Totoyo's career, called "Totoyo Millares: The legend of the timple" held at the Alfredo Kraus Auditorium in Las Palmas de Gran Canaria.
In 2015 he was awarded the
Canary Islands Awardin the popular culture category.
Reactions and condolences

The news of his death has caused great commotion not only in the world of culture, but also among the institutions and the Canarian citizens.
There are many who have turned to the Twitter social network to present their condolences and dedicate a few words to the musician. One of them has been the president of the city of Las Palmas de Gran Canaria, Augusto Hidalgo, who has emphasized: "His legacy has left a
indelible mark in the Canary Islands and in all of us who had the honor of meeting him«.