The mother who faces ataxia | Society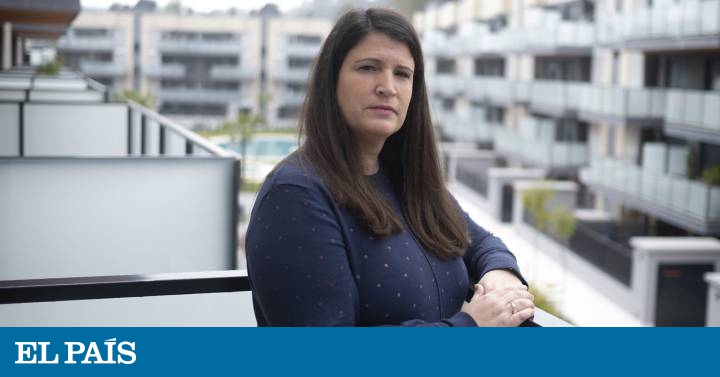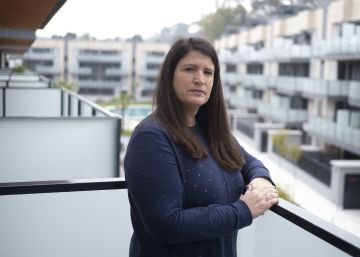 In the game of life odds, bad luck has touched Marian Vaya's family. His three children, aged 12, eight and five, suffer from Friedreich's ataxia. Also his nephew. This degenerative neuromuscular disease is cataloged within the group of rare diseases and it is suffered by two to four people per 100,000 inhabitants worldwide. Friedreich's is a hereditary and recessive ataxia. For a person to suffer from it, it is necessary for both parents to carry the gene. Even so, the chances of her offspring suffering from it are 25% - 50% of her being a carrier and another 25% of her being free of the mutation.
"This case is absolutely exceptional in inheritance diseases," says Dr. Carmen Serrano, coordinator of the Ataxias study commission of the Spanish Society of Neurology. Being a hereditary disease there are usually cases in which several siblings develop it. In Vaya's family there is a circumstance that her brother is married to her husband's sister and her son has also been born with ataxia. "Yes, I think I've had bad luck," says Vaya, far from collapsing, has decided to channel his duel through the Facebook account Living with ataxia, where he is reeling his experiences and sharing them with his followers. "My goal is to publicize a disease that is hidden and who knows if someone who can get involved to promote research and the search for a cure reads to me," he explains
There is no cure for ataxia or any medication that alleviates irreversible degeneration in the body's mobility. "Start awkwardly in some movements, which progresses until you finish in a wheelchair. Over the years it affects speech, it can cause problems swallowing and generate heart conditions, "explains Dr. Serrano. Friedreich's ataxia usually manifests during the pre-adolescent development phase of the child, around 15 years old, so the case of early diagnosis of Vaya's children is also not common.
"I began to see that Daniel, at five years old, had trouble walking, when tying his shoes… I was referred to the neurologist, but they didn't detect anything the first time. I insisted, "says his mother. After two years of diagnosis, on October 15, 2019 they confirmed the ataxia with genetic analysis and recommended that they do the rest of the siblings. On December 20 of last year they were informed of the positive result. An early detection allows the symptoms to be attacked earlier and to alleviate the intensity of degeneration, but does not delay it.
Daniel is the only one of Vaya's three children in which the ataxia has already manifested and goes to physiotherapy once a week and swimming. Visits to the cardiologist are also increasingly frequent. All three exercise to develop mobility at home and none carry weight to school. "I have managed to leave a sample of books at home and another to stay in the classroom so they don't have to carry the backpacks," explains Vaya.
He knows that in a while he will have to add the speech therapy and that, probably, he will also need the psychological attention that the Ataxia Association of Seville Offers for free. Now, she complements her fears and hopes with her husband and does not need her. "The ugly I have it already, because I will enjoy the beautiful," he says with a smile that does not fade even in moments when he remembers how he got up earlier to cry alone. Only a fear clouds his countenance: "Dependence is what terrifies me, because all three have the same, when I can not attend to them, they will not be able to help each other."
The obstacles of the investigation
Go knows that the fate of their children, like the rest of patients with this type of ataxia, is the wheelchair, but does not lose hope that, as they grow, some of the few lines of research in Spain are occupied of this disease find some remedy. In our country there is no official record of patients with ataxia or equipment studying the disease. From the Spanish Ataxies Federation They point out that in the last census conducted two years ago they accounted for 13,000 affected by Friedreich's ataxia and three investigation teams.
One of them is the one led by the teacher José Antonio Sánchez Alcázar at the Pablo de Olavide University of Sevilla. Alcázar has already seen Vaya's children. "Early diagnosis is very important because we can continue with them a therapy, which although not effective, can always help," he explains. His group of 14 researchers works on several rare diseases through the drug repositioning technique applied individually to each patient, a line of research he considers a pioneer. "We are the only ones who make this kind of approach in the world," he says.
Alcázar part of existing drugs, which does not have to have the pharmaceutical industry and eliminates the additional cost involved. "What we do is look for combinations that allow effective concentrations that get past the barrier that sometimes interposes our brain so that medications can be used effectively," explains the researcher. "There are drugs for ataxia, but without the right concentration to be effective. We are working on new combinations, "he says.
"The drugs are under patent or research of the pharmaceutical industry and it is the industry, rather than the researchers, who have control of the information in the case of rare diseases," says Serrano. "Reformulating a molecule, which is the basis of gene therapies to mitigate the mutation, can take about 10 years and the support of the industry is needed," he says. Not having a treatment does not mean being alone or isolated. "Patients always have to be linked to a neurology service, so that in the case of a patent being developed, they can have access to the medicine or treatment," warns the doctor.
Serrano explains that the frequency of carriers of the bad gene of Friedreich's ataxia is 1/60 to 1/100. With these figures it would be possible to avoid the possibility of developing an ataxia from an analysis that would allow parents to make a genetic selection. "If I had known that both my husband and I had the recessive gene, I would have considered it," says Vaya. For Serrano, the future goes through a panel with recessive genes such as ataxia in which each individual can know what he carries.
As usually happens in the case of rare diseases, The main barrier is the cost of the research lines. The Alcazar team mainly maintains contributions from the various rare disease associations, as well as public assistance and support from the Carlos III Health Institute. "The annual cost, including payroll, amounts to about 200,000 euros a year," explains the professor.
Vaya's Facebook profile is altruistic, but through the support of his followers he is moving his label #Vamosamoverelmundo to extend knowledge of this disease and attract support to continue investigating. For his work in networks, he steals hours of sleep. Those of the day are dedicated to their children.