The most surprising cases of Dr. Lee, the dermatologist who triumphs on television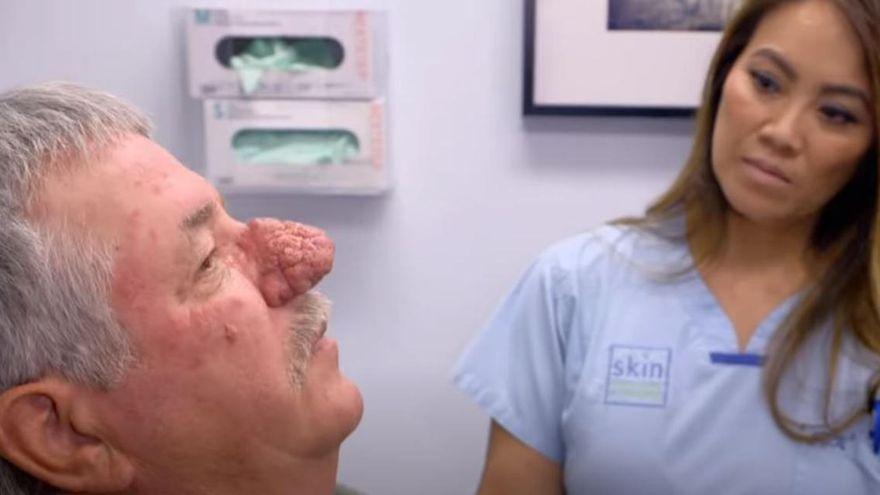 Pimples with pus in industrial quantities, black spots with the size of a marble, the largest cyst in the world… Cases of Dr. Sandra Lee, known in the United States as "Pimple Popper"They are not suitable for the most squeamish. His program, an original "docu-reality" on the TLC chain, has four seasons and is broadcast in Spain by the chain DKISS.
Kim kardashian and Selena Gomez are some of the famous ones who have passed through the clinic of the most famous dermatologist on television. However, it is the operations on anonymous people that have given it the most fame and repercussion. social networks, and on a regular basis, how he removes all kinds of pimples and bumps that seem anything but real. The images, far from causing rejection, have a large number of views and "likes".
Here we collect some of the most surprising cases in the last seasons of the dra. Read:
The largest cyst
One of the cases that most impacted viewers was the one that the American dermatologist described as "the largest cyst in the world". With just an incision from the inside, a white paste began to sprout much like … A plate of porridge.
A lump in the hand
Gerald, a Chicago traffic guard, is the protagonist of one of the rarest lumps who have gone through Dr. Lee's office. It is a lump, the size of a golf ball, located at the end of the middle finger.
The largest lipoma on the Internet
5.4 kilos. It is the weight of lipoma who holds the record for being the largest on the Internet and who extirpated Dr. "Pimple Popper" in one of the episodes of his show.
Huge keloids
Four huge keloids and heavy due to infection after getting multiple piercings. Jennifer, who has had the lumps in her ears for 11 years, decides to go to the dermatologist's office "Pimple Popper" to have them removed after the refusal of several doctors.
Rhinophyma
A very bad rhinophyma that obstructs the nostrils. This is the case of Patrick, a man who has been in this situation for 11 years. Dr. Lee, using a cauterizer, manages to clear the holes so that he can breathe better.