The most supportive brick in the world | Culture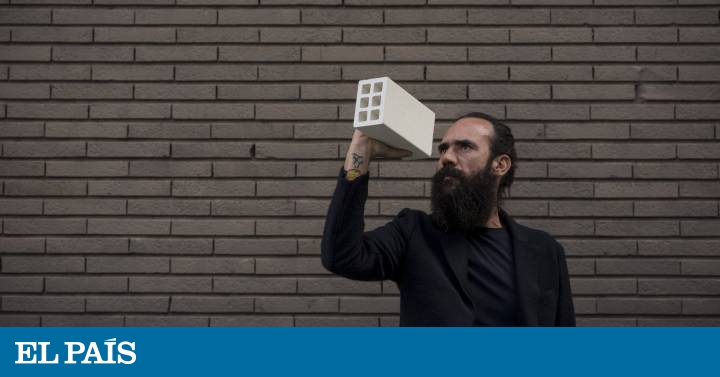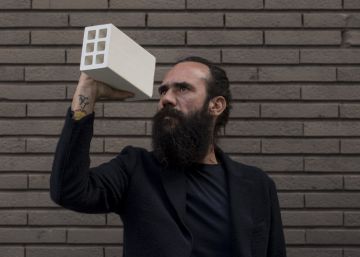 It is touched by the gift of solidarity. It carries a white brick to rebuild Aleppo, Syria, a lot of ruins. Invented in 2011 Pills against the pain of others. With the collection of the sale of that solidary placebo, Doctors Without Borders saved lives in the world. This communication idealist, Jorge Martínez, Murcia, author of that charity madness, now exhibits this brick. It will be thousands for Aleppo.
At age 12 he helped in an orphanage. "Hence the need to find answers to the pain of others." Energy "to generate campaigns that sensitize to fight against the pain of others". The pills were born when photographer Juan Carlos Tomassi showed him images of victims of neglected diseases that killed 8,000 people every day. "They did not have a medicine to save them. We do not want anything to hurt and we are unable to prevent the death of poor people who disappear without their pain being heard. And it occurred to me to invent an analgesic that does not cure your pain but that of someone who has no pills to heal … An expert told me: 'You have made a real pain reliever: the pain of others can cause real pain, stress, anguish."
He insisted that Luis García Berlanga, already very ill, participate in the campaign with which he appealed to people's conscience. Berlanga died when he was going to introduce himself. "Helping was his way of saying goodbye." 36 million pills were sold, five million euros were raised. He has worked with the Barça Foundation, with Save the Children (in collaboration with Chicho Ibáñez Serrador), has been in Kenya with Surgeons Without Borders, "where hundreds of patients operate daily … The world is very different from what we see "
And now he has this brick in his hands. By Aleppo He does it for the NGO Rescate and the United Nations. He visited the place with another photographer, Samuel Aranda. "Millions of tons of rubble. The destruction that man is capable of… The NGO Rescate, with the help of the United Nations, has created a brick factory there. Syrian men and women turn the rubble of war into new bricks that they use to rebuild homes. They really feel that they are participating in the manufacture of a brick. But above all they know that they are helping to rebuild their lives. "
He contributes by convincing the Spanish construction sector to buy them the bricks he has designed "to help maintain that solidarity factory in Aleppo." It is "a seemingly normal brick, hollow, completely white, smooth. It will go on sale for 500 euros. It will be the most expensive brick in history because it is the most valuable. The idea is that each construction company assumes its purchase to help maintain this Aleppo factory, to rebuild the hope of living for thousands of people who now only know destruction and death. "
This Tuesday presents the campaign at the Casa Árabe, in Madrid. To the touch the brick is blunt and soft. A message that could fly, like the dove of peace. Or like the soft sand in which you can't play because it is now stained with blood.
. (tagsToTranslate) brick (t) solidarity (t) world (t) new (t) new (t) campaign (t) idealist (t) jorge martínez (t) be (t) involve (t) builder (t) reconstruction (t) aleppo



Source link