The most stressful weeks of an essential industry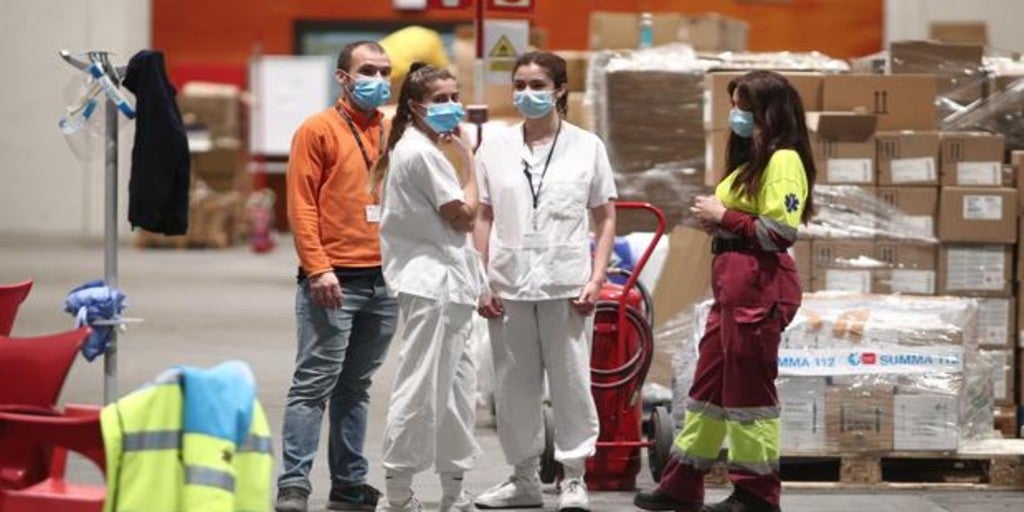 Updated:
save

The pharmaceutical sector It has responded in solidarity to the health crisis, collaborating in many different areas. Farmaindustria estimates the amount of aid carried out by the 30 companies associated with the employers at 11 million euros. Since the epidemic began, they have been made available to public administrations, medical societies and charities to contribute to their most urgent needs. "Protective equipment has been donated and collaborations have been carried out with different NGOs, with the Red Cross, with autonomous communities that have asked us for help in very specific things," says Martín Sellés, the president of Farmaindustria.
"The number of employees of our companies who have offered to help is very relevant and exemplary. In addition, dozens of doctors who work in our departments have been in hospitals in Madrid and Barcelona. They have been splitting their faces with the rest of the health professionals, "adds the person in charge. Beyond the economic value of all aid and donations, "we are proud of what these people have done."
Fully operational
As an essential sector, «It's been intense, complicated weeks, a lot of stress and work on many fronts so that regular patients have their medications and so that those affected by Covid-19 can be treated, "Sellés acknowledges. During these last eight weeks, the priority of the pharmaceutical industry has been to ensure that all its plants in our country, 82, were fully operational. "It was difficult due to the lack of EPIS or tests to know if the employees were infected. In addition, several companies have adapted their production plants to produce medicines and material for Covid-19, "explains the president of Farmaindustria.
During the harshest weeks, one of the sector's priorities was to ensure that medicines that come from other countries arrive in Spain on time. "The companies have been firm and have distributed the existing stock according to the history of each country, avoiding stockpiling. There has been very good coordination between all the agents of the health system for the correct supply of medicines ", point out from the employers. Without hiding that there have been days of a certain crisis that could be redirected in time.
And for Martín Sellés it is important to highlight that the pharmaceutical industry has complied with 25 million patients who take medications daily in Spain. "Diabetics, cancer patients, mental illness ... They have all had their medication and we have avoided relapses and hospitalizations." And once again the sector has shown its solidarity with small but important gestures such as taking medication home.
Sanitary materials
Some of the production plants have adapted linear systems to produce large quantities of disinfecting hydroalcoholic gel and deliver it to the health authorities, and other laboratories are collaborating in making available to the Ministry of Health both coronavirus diagnostic tests and respirators for intensive care units of hospitals. There are also companies that have mobilized staff from their production plants to collaborate in developing prototypes of respirators for the seriously ill, and others are using their 3D printers for the urgent manufacture of personal protective equipment (PPE).
More than 3 million specific masks have been donated for healthcare professionals, in addition to just over 300,000 units of protective material, such as personal protective equipment and gloves, glasses and hats for professional use. Material donations include lot of basic supplies right now, such as advanced surgical equipment, monitoring or disinfection equipment, among others.
Now the industry has another challenge, that of having a treatment and a vaccine as soon as possible in order to stop this virus. And in this sense Farmaindustria highly values ​​the close collaboration between pharmaceutical companies, researchers, institutions, "sharing information to get to the vaccine as soon as possible." Martín Sellés remembers that Spain It is one of the countries in the world with the largest number of clinical trials against Covid-19.