The most spectacular CrossFit in Europe reigns in the Lanzarote Summer Challenge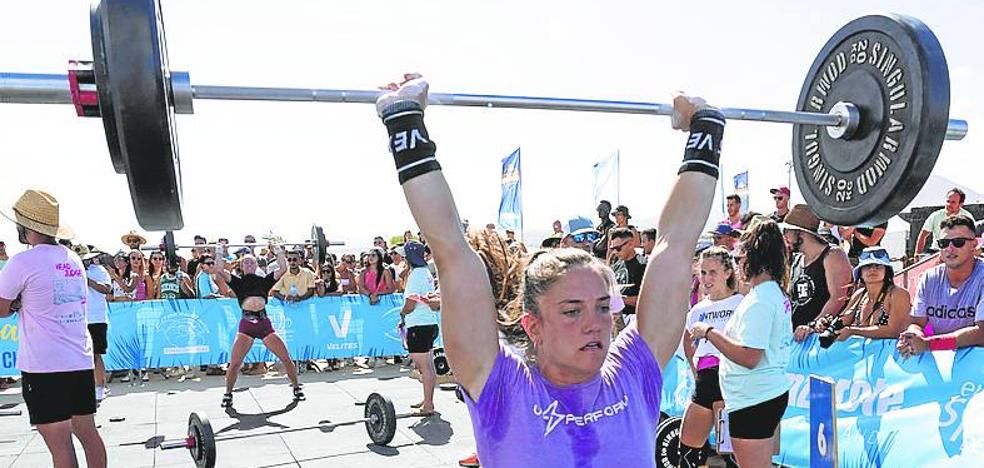 The 192 participants exceed expectations in a duel of demanding tests and absolutely full of stands on the Islote de la Fermina and Playa del Reducto
The
eighth edition of the Lanzarote Summer Challengethe International CrossFit Championship that brings together
Reef some of the best athletes of the moment, started this Saturday with all the emotion of one of the most demanding disciplines, the adrenaline of live competition and the spectacle of live sport at the highest level.
In one of the most impressive enclaves of the Lanzarote capital,
Fermina Islandwith absolutely packed stands and a spectacular atmosphere, the 192 participating athletes have had to face the most extreme exercises of strength, resistance, balance and speed.
At stake, the prize for the best in the categories
RX, Intermediate and Scale male and female, Team and Team Master-35.
Bars up to 160 kilosendless repetitions suspended on rings and jump ropes with a heavy rope to hinder their movements are just some of the tough tests they had to overcome.
To the applause of the attendees and the encouragement of their teams, the participants toured
walking several meters on their bare hands or lifted more of their own weight over their heads. In the team categories, there was also the
synchronization between both partners.
luxury competition

The competition moved
from tapestry to sand, a luxury setting on the Reducto beach to run a kilometer across the beach and swim 100 meters in the sea. Impressive the effort of the athletes with their strength to the limit to reach the goal in the shortest possible time, the most outstanding,
in less than 12 minutes.
At the close of this note, in the queen category, RX, some of the most outstanding athletes of the day and with the highest score were the man from Madrid
Fernando Llaneza, the British Sam Robinson and the Lanzarote Bryan Hernández, common in world competitions. Among the girls, the athlete from Guadalajara
Andrea Valenciano, Ludivia Ortiz from Gran Canariaweightlifting champion of the Canary Islands, and Madrid's
Theresa Pereira.
With very good position
Liana González and Aythami Oronoz in Scale, Claudia Rodríguez and Adán Díaz in Intermediate and the Kom Nuuu and Team Cartuchos Master teams.
This Sunday The competition resumes from 9:00 a.m. in the
Redoubt beach. The celebration of the grand final of all categories will be from 11.20 on the Islote de la Fermina.
Lanzarote Summer Challenge 2022 is organized by CrossFit Lanzarote with the sponsorship of Promotur Islas Canarias, Arrecife City Council through its Department of Sports, the Cabildo de Lanzarote, the Lanzarote Foreign Promotion Society (SPEL-Turismo Lanzarote) through its European Sport Destination (ESD) brand, Art, Culture and Tourism Centers of Lanzarote and Clima Arquitectura.