the most necessary road is also the most impassable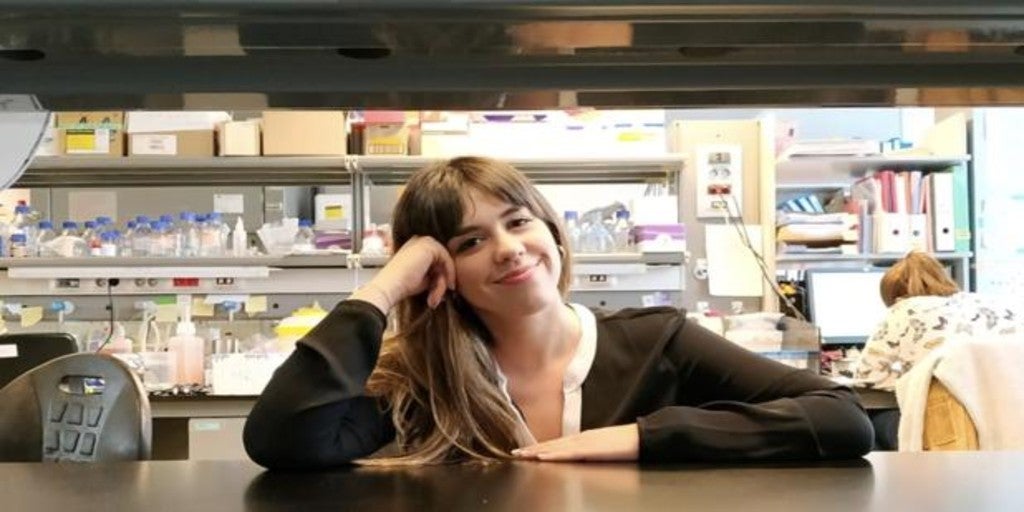 Updated:
Keep

A priori, dedicating yourself to research can bring great satisfaction. But in practice it ends up being an unattractive alternative for young Spaniards. The scientific career is excessively bureaucratic, often lacks future expectations and there are
an aging of the templates. Perhaps for this reason, and despite the fact that the Covid has highlighted the importance of this work, we are not going through the best moment in scientific vocations, especially in the case of women. But we must not forget that our country has great researchers and that there are still young people who choose this difficult path. Of course, the scientific community recognizes that it is an excessively demanding career, with limited places and a future marked by uncertainty.
«Scientists encounter many difficulties when developing their research careers. The growing gap between the number of new doctors and new research positions or contracts in the academy and the heterogeneity between the autonomous communities raises the need to create initiatives that contribute to consolidate the research fabric and promote scientific talent", it states Antonio Fernandez Anta, Research Professor at the IMDEA Networks Institute. At 55 years old, he feels privileged since he entered the university as soon as he finished his degree, when there were many civil servant positions to fill. «Then I went to the US to do my doctorate and a postdoctoral stay. I have been able to choose where to work and research: UPM, URJC and currently
IMDEA Networks», He clarifies.
Lack of stability
Fernandez Anta believes that with patience it is relatively easy to end up finding a position in a research group. «However, these positions do not usually have stability, so it is common to find researchers with more than 40 years without permanent positions, and have low salaries (a doctoral assistant at the university is a mileurista, despite requiring a doctorate for the position ) ", Says the researcher. «These are the reasons why many of the best Spanish researchers end up working in other countries, and the Spanish system is not very attractive for foreign researchers ", he adds. Among the obstacles that exist in this career, he also points out "the difficulty of developing their own lines of research, since the system is designed for large and hierarchical groups." Without forgetting the financing, «Scarce, difficult to obtain, and with a large quantity of bureaucracy and associated management ", he points out.
But even with all the difficulties found in Spain, they are not lacking
good examples of young researchers who have chosen this path. Carolina González Riaño is a researcher at the Center for Metabolomics and Bioanalysis (Cembio) from the San Pablo CEU University of Madrid. This 30-year-old girl, from Miranda de Ebro, arrived in Madrid at 18 to study Pharmacy at the UCM, did her doctorate at San Pablo CEU and her thesis at Cembio. As he progressed in his career, he considered dedicating himself to research, "it attracted me and what decided me was my internship at the Ciempozuelos psychiatric hospital. You study medications, their application, but there are people for whom the medication does not have the expected effect. My thesis was on neurodegenerative diseases, "says Carolina. She is associated with a research project that lasts four years and hopes to continue at the Cembio for as long as she can. "It is a center that achieves many research projects," he assures. It is regretted that the doctorate is not valued in Spain. She made stays in Sweden, Portugal and Poland. "They offered me to stay, but I was very angry, we were trained in Spain, we are good and leading and I want to apply my scientific knowledge in my country," says the young researcher.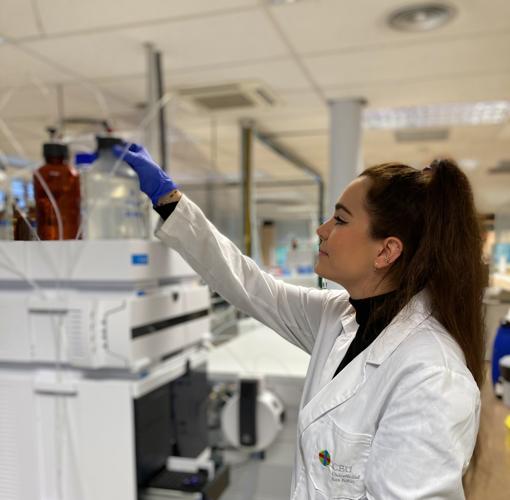 Carolina is working on a Parkinson's project. Healthy people are followed, some develop this disease and others do not, and it is intended to "detect metabolic alterations through blood samples long before detecting the disease." When Parkinson's is diagnosed, "the disease is advanced and there is no treatment that will cure it 100%. We have found alterations and we want to take him to the clinic ", he adds. 30 people work in his research team "and we complement each other a lot."
It is true that there are areas more called by their nature to the world of research, such as Biochemistry. Ana Paredes Garcia, 28 years old, is doing his doctoral thesis at the National Center for Cardiovascular Research (CNIC) after receiving a Severo Ochoa scholarship. He studied Biochemistry and a Master in Molecular Biomedicine. «I always knew that I wanted to dedicate myself to research, at the university they give us quite a few professional company opportunities. From my inner circle of six friends, they are all with the thesis ». «The research career is very beautiful, it is the vocation that can give you the most joy when you discover something. You feel great fulfillment. But it is difficult at all stages ", assures Ana." PhD scholarships are difficult to come by, you need to publish well to go abroad and at the same time you need funds to publish. We have many limitations and it is a sacrifice at an economic level because salaries are low", Add. This young Sevillian understands going abroad as "a natural step in her research career." In his case, he wants to do the postdoctoral degree and then decide whether to continue in the academic world or to make the leap to business.
For Ana Paredes "basic research is very important." The PCR technique, so important now, "was discovered long ago by analyzing a virus that was of no interest to anyone. You have to investigate and investigate, "he adds. The research in which he works, under the supervision of Dr. Mercedes Ricote «tries to understand the role of the transcription factor" Retinoid X receptor "(RXR) in cardiac physiology and damage. Although it seems quite intuitive, much remains to be known about how the cells of the heart function transcriptionally. Therefore, the objective is to understand how RXR regulates the metabolic processes of the heart when both in a homeostatic and pathophysiological context ", he clarifies.
Scientists agree when talking about the importance of promoting collaboration between the university and private companies, as well as in the transfer of knowledge between basic and applied science. Since the Spanish Federation of Technological Centers (Fedit) They work on generating knowledge and transferring it to the market. "We do it from the bottom up, concerned about what companies need and we approach it in different ways: we work with our researchers, with universities and we create consortia with companies," he explains. Aureo Diaz-Carrasco, CEO of Fedit.
They try to fill that gap that exists between universities and companies "always attentive to what companies need and monitoring what they will need in the future," he adds. He believes that something is wrong in this transfer of scientific knowledge to the company: «It is difficult to find doctorates who want to go to work, they prefer to do research. They are not instilled in them from the beginning and all the possibilities of doctorates are not well valued. ' At Fedit, this cooperation with the university is vital, "without it we would cease to be what we are." For Díaz-Carrasco, it is not a question of talking about little R & D & I investment because «it is difficult for politicians to bet on something if society does not demand it. There is an important public awareness work to be done ". The Covid has helped to give relevance to this issue.
"The research career must be stable, although we are in a competitive and global world and it is difficult to ensure", indicates the executive director of Fedit. In his opinion, "it would be interesting to facilitate mobility between the public and private sectors, make it more flexible." For Antonio Fernández Anta it would be change the entire research system in Spain. "If you want a competitive system that has an impact on the economy in the long term, you need to make decisive changes." There are models in other countries that can be imitated at the national level, and that coincide in aspects such as international vision, autonomy to make decisions, evaluation of results, greater investment and, above all, attraction of the best researchers, regardless of nationality.