the most expensive and cheapest countries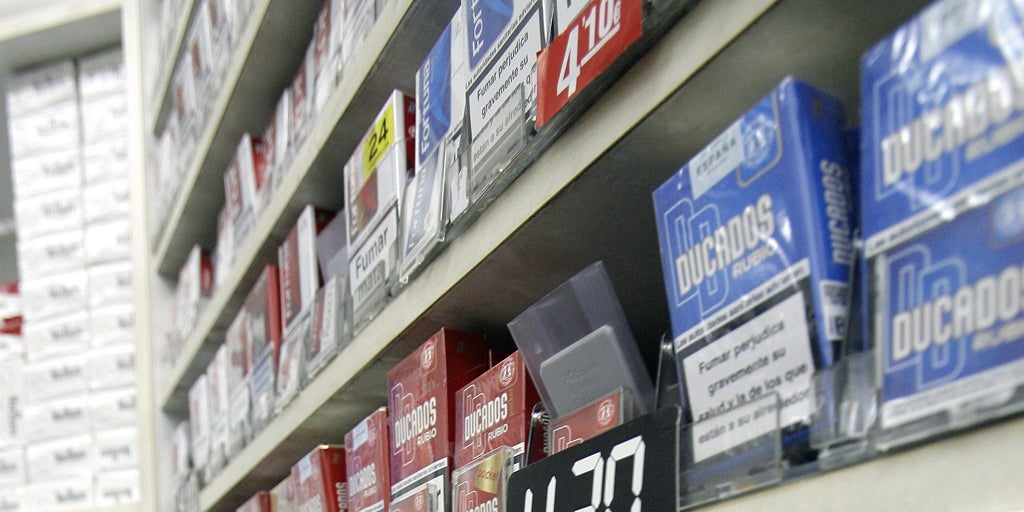 Not yet one of the healthier vicesMany people use tobacco on a regular basis. Especially in Europe. According to the latest report published by the Statistical Office of the European Union, Eurostat, up to 18.9% of the EU population is a smoker. This study states that Bulgaria, Greece and Latvia are the largest consumers of this product. While Sweden, Finland and Luxembourg are at the bottom of the list.
One of the factors that can help explain this ranking is the tobacco price. Being in the most expensive where fewer smokers proliferate. Although those who are heavy smokers will pay whatever it takes to have a pack in their pocket. Because each EU country applies its own taxes, resulting in costs being quite disparate even between neighboring nations.
The countries with the most expensive tobacco
In this way, and by a landslide, the country where you have to scratch your pocket the most to go to the tobacconist's is Ireland. There, the average price of a package is almost 13 euros, 12.81 specifically, since the tax is 83.1%, according to data published in July 2021 by the European Commission.
Behind Ireland, France is the second country with the highest costs, with a price per pack of around 9.70 euros and a tax burden of 84.8%. In this way, it is very common to see French people crossing the border to Spain with the sole objective of buying tobacco, since in our country they save practically half.
The podium of the most expensive countries is closed by Finland. This State is by far the one that applies the most taxes to cigarettes, with 89.8%, raising the bill for a package to 7.73 euros.
1
Ireland: €12.81/package
two
France: €9.70/package
3
Finland: €8.60/package
4
Netherlands: €7.16/package
5
Denmark: €6.92/package
6
Belgium: €6.40/package
7
Germany: €6.18/package
8
Sweden: €5.91/package
9
Malt: €5.39/package
10
Italy: €5.16/package
eleven
Austria: €5.15/package
12
Luxembourg: €4.73/package
13
Portugal: €4.64/package
14
Spain: €4.53/package
fifteen
Cyprus: €4.36/package
16
Estonia: €4.27/package
17
Greece: €4.19/package
18
Romania: €3.97/package
19
Hungary: €3.93/package
twenty
Slovenia: €3.81/package
twenty-one
Czech Republic: €3.80/package
22
Lithuania: €3.76/package
23
Croatia: €3.71/package
24
Latvia: €3.67/package
25
Slovakia: €3.46/package
26
Poland: €3.32/package
27
Bulgaria: €2.77/package
Thus, it is more understandable that those countries where the tobacco package is cheaper, the number of smokers is greater, as is the case of the Bulgarians, who are the largest consumers as they have the cheapest prices in the EU.
As far as Spain is concerned, it is at an intermediate point in the price range, since it is in the middle of the table (in 14th position). However, it ranks ninth among the countries with the most daily smokers, according to data from the European Commission.
1
Bulgarian: 28.7%
two
Greece: 23.6%
3
Latvia: 22.1%
4
Germany: 21.9%
5
Croatia: 21.8%
6
Cyprus: 21.2%
7
Slovakia: 20.4%
8
Austria: 20.2%
9
Spain: 19.7%
10
Malt: 19.4%
eleven
Czech Republic: 19.3%
12
Hungary: 19.3%
13
Estonian: 18.9%
14
Romania: 18.7%
fifteen
Lithuania: 18.4%
16
Poland: 18.4%
17
France: 17.8%
18
Slovenia: 16.6%
19
Italy: 16.5%
twenty
Belgium: 14.6%
twenty-one
Ireland: 13.8%
22
Denmark: 11.7%
23
Portugal: 11.5%
24
Luxembourg: 10.5%
25
Norway: 10.2%
26
Iceland: 7.5%
27
Sweden: 6.4%
A new study led by researchers at the American Cancer Society has shown that nearly 123,000 cancer deaths, or nearly 30 percent of all deaths from tumorswere from cigarette smoking in the United States in 2019, leading to more than two million person-years of life lost and nearly $21 billion in lost annual earnings.
These losses were disproportionately higher in states with weaker tobacco control policies in the South and Midwest, according to the findings of this research published in the International Journal of Cancer.