The most confined Beethoven and four more albums | Babelia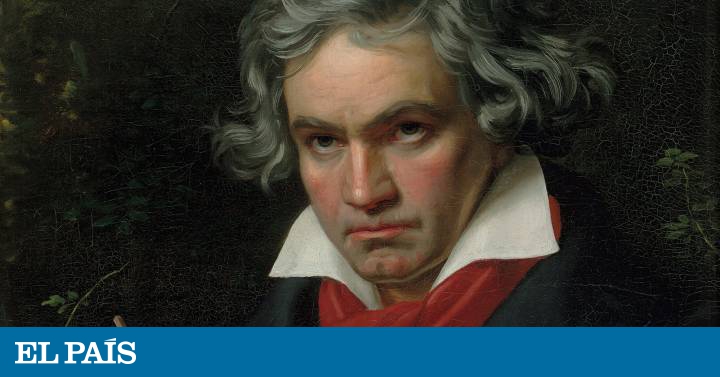 Transparent loudness
By Luis Gago
The only opera by Beethoven it's the perfect soundtrack for confinement. He develops in a Sevillian prison and his prisoners crave nothing more than "to breathe freely in the open air", because "the dungeon is a grave". The protagonist, Florestan, has it even more difficult: he is a political prisoner, a personal enemy of the prison governor, Don Pizarro, and he slowly rots, alone, in a secret underground dungeon with little food or drink. His wife, Leonore, disguises herself as a man to save him, adopting the very revealing name of Fidelio after cross-dressing., a nod to the unwavering fidelity that she professes to her husband. Up to four overtures and three different versions of the opera (released in 1805, 1806 and 1814) Beethoven wrote before his worth was finally recognized: a true martyrdom, as he himself recognized the year of the premiere of the last version in a letter to Georg Friedrich Treitschke, his latest librettist: "I assure you, dear T., that the opera is going to win me a martyr's crown."
The third and final version is usually always programmed in theaters, Fidelio, which could have been heard this month in Berlin and Baden-Baden conducted by Kirill Petrenko at the Berlin Philharmonic or in Madrid and Barcelona with the Mahler Chamber Orchestra under the leadership of Gustavo Dudamel, but the pandemic has started with everything, great beethoveniana ephemeris included. We must not lose sight, however, of the other two versions, especially the first, oblivious to all subsequent turbulence, which is the Leonore Now published by Harmonia Mundi from a live performance recorded at the Philharmonie in Paris in 2017. René Jacobs, its director, gives a better carving in the conventional initial petty bourgeois plot than in the final transcendent drift, tinged with a kind of universal brotherhood very much in line with the Ninth Symphony.
Marlis Petersen (who would have sung the role with Petrenko) is a friendlier Leonore than a fighter, while Maximilian Schmitt is a decidedly lyrical Florestan, a far cry from the heroic tenors who often sing the short but momentous role. Dimitry Ivashchenko's Rocco imposes more than Johannes Weisser's Don Pizarro, which is not intimidating vocally and psychologically. All this is in some way in line with Jacobs' classicist postulates, far removed from his natural comfort zone and whose direction stands out more for specific instrumental findings than for its dramatic entity and cohesion. There is jurisprudence of the highest level in this opera and the Belgian is far below the largest (Furtwängler or Klemperer), but being able to hear this protocol-Fidelio in three acts in a much more trustworthy version than the pastiche recorded by John Eliot Gardiner in 1996, and with the extraordinary incentive of much more transparent and sometimes stark loudness of vintage instruments, they undoubtedly constitute two serious incentives that compensate , at least in part, its shortcomings.
Leonore. Marlis Petersen, Maximilian Schmitt and Dimitry Ivashchenko. Freiburg Baroque Orchestra. Dir .: René Jacobs. Harmonia Mundi, HMM 902414.15. 2 CD.
A new peace
By Laura Fernández
In the same way that there are novelists who always write the same book, there are musicians, like M. Ward, who always deliver a variant of the same universe, the universe of the man who loves calm folk soul who wanders phantasmagorically through a world on fire (' Torch ') telling stories. This time, in a once again abysmal little hole in space-time in which everything trots but at the same time rests, on a dream-like basis ('Heaven's Nail and Hammer') and mantric (Chamber Music) and expansive ( 'Independent Man'), his stories speak of leaving the past behind and seeking a certain kind of (new) peace ('Unreal City'). Adequate, yes, and at the height of its classics. And, perhaps, slightly denser than most of them.
Migration Stories. M. Ward. Anti
Confessional work
By Fernando Navarro
After I Speak Because I Can (2010) and Once I Was an Eagle (2013) Laura Marling excelled in the ever-effervescent British folk scene as a great talent. Reminiscent of Joni Mitchell, her whispering and powerful voice was capable of creating enigmatic acoustic atmospheres. Three years ago it peaked with Semper Femina, all an allegation of the feminine condition with a sobriety of resources as suggestive as shocking.
This last record reference set the bar high, but with this new album the composer maintains her ascension and offers another beautiful work. A conceptual album dedicated to an imaginary daughter and in which Marling, rather than giving advice or exemplifying, displays a catalog of personal concerns about the role of being a woman and mother.
A confessional work, sung with sweetness and traced with correct passages of strings that recall the intimate folk of Damien Rice. With its extremely fragile nature, Song for Our Daughter It is positioned as one of the best albums by its author, if not the best. It sounds imperishable.
Song for our Daughter. Laura Marling. Partisan / PIAS!
The architect and the orchestra man
By Javier Losilla
Fela Kuti has gone down in Music History as the Pharaoh of the Abrobeat, but his drummer Tony Allen was Imhotep, the architect who built the rhythm. Ten years ago, Tony and South African trumpeter, singer, songwriter and conductor Hugh Masekela (who died in 2018), creator of township-jazz, fulfilled the old dream of recording an album together. For various reasons the album (Rejoice) has remained unpublished until now and is published with instrumentation added to the original recordings made in trio format.
Top musicians such as bassists Tom Herbert and Mutale Chashi (from Kokoroko), tenor saxophonist Steve Williamson, drummer Lekan Babalola, keyboard players Joe Armon Jones and Elliot Galvin, and vibraphonist Lewis Wright have all participated in the final result, By the way, the original bass lines have been changed. It has been a joyous contribution to what was already a fascinating album. Allen (80 years old) goes beyond afrobeat patterns, and Masekela reformulates his own findings with flugelhorn.
The first one sings in 'Weve Landed' telling young people that the future does not wait; the second is happy in Zulu of the meeting with Tony ('Jabulani'). The instrumental conjunction in 'Agbada Bougou' is very brilliant; the paradigmatic dialogue with Steve Williamson's post-bop in 'Slow Bones', and the tribute to Fela in 'Never' ("Lagos will never be the same without fela, they sing"). They are just examples of a global gathering that is certainly exhilarating.
Rejoice. Tony Allen & Hugh Masekela. World Circuit / BM
Plastic inspiration
By Yahvé M. de la Cavada
It is difficult to know why this 2012 recording has not seen the light until today, even more so when Pieranunzi, one of the most refined pianists in European jazz, is prone to record overproduction (in the last 10 years he has published more than 20 titles ). Lyrical and profound creator, he builds in this album a series of suites inspired by artists like Pollock, Rothko or Hopper, and other short pieces from Picasso or Klimt. The music, perhaps the most interesting recorded by Pieranunzi on piano alone in recent years, has a certain abstraction, but also a delicate sense of form that makes each piece a fresh attraction of the relationship between plastic inspiration and musical performance.
Frame. Pieranunzi. Cam Jazz / Distrijazz