The mortgage firm suffers from the rise in the Euribor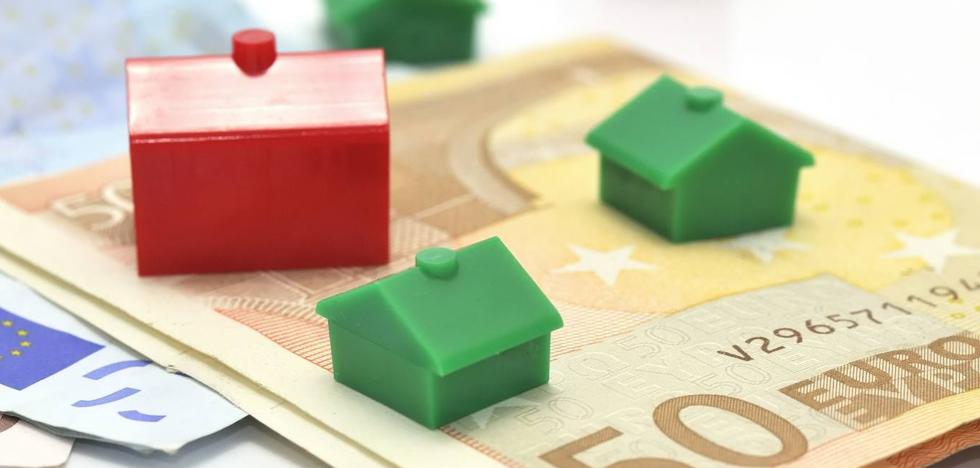 The number of operations increased by 2.3% year-on-year in July, compared to 12% in June and 24.7% in May. 75.4% of loans are already subscribed at a fixed rate
The Spanish mortgage market confirms the symptoms of moderation that it has been experiencing since the European Central Bank (ECB) announced the beginning of the end of its expansionary monetary policy. In July, coinciding with the first increase in interest rates of the monetary institution in eleven years, the number of mortgages to buy a home increased by 2.3% compared to the previous year.
It is true that growth maintains a record for this type of operation, which has accumulated 17 months on the rise, with a total of 35,918 loans signed in July. But it is notably lower compared to the 12% that the market grew the previous month and almost 25% in May, according to the historical data of the National Institute of Statistics (INE). In fact, that of July was the smallest increase registered since February 2021.
The figure shows the reluctance of future buyers to acquire a mortgage, at a time of strong rebound in the Euribor, which since March and April began to anticipate the rise in ECB rates, accelerating its rebound in the market.
This situation has caused banks to erase fixed-rate mortgages from their showcase -or worsen their conditions-, in an attempt to make variable rates more attractive, in which they now see a greater possibility of business with the rise in the Euribor. However, customers are looking for just the opposite given the rise in the indicator to which most mortgages in Spain are referenced.
According to INE data, 75.4% of these home loans that were signed in July 2022 were at a fixed interest rate. It is the highest percentage of the entire historical series.
According to statistics, the average interest rate on mortgages to buy a home in July was already 2.50%. As they recall from the institution, the figure represents 1.51 points more than the average Euribor for that month, which was 0.99% (today it is trading above 2.4% in the daily rate). The average interest rate for fixed mortgages was 2.68%, while that for variables stood at 2.03%.