The mortgage firm falls in June for the first time in six years | living place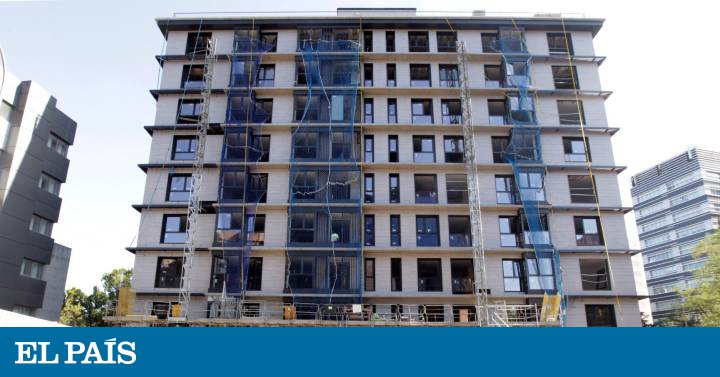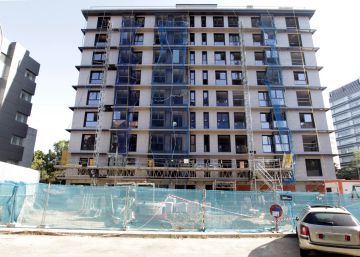 The premiere of the new mortgage law came with an unpleasant surprise for the market. In June the constitution of new mortgages on homes fell 2.5% compared to the same month of 2018. In number were 29,900 loans, compared to almost 30,700 a year earlier. It is not a pronounced but atypical fall: since 2013, the last year of a sharp fall in the market due to the bursting of the bubble and the withdrawal of fiscal incentives for the purchase of housing, which did not happen that a sixth month of the year ended up negative .
The new regulation reached the market with some technical setbacks, which were solved delaying the mandatory use of the new computer platform in which all new loans must be registered. This fact caused some market players to predict two months ago that the loan firm could stop.
But there is more. Apart from the technical effect, for months the data points to a cooling of the real estate. In mortgages, it becomes very visible in the percentages at which the market advances. Taking into account the month of June, two years ago mortgages grew more than 16%, last year they stayed at 4% and this year they receded. However, in the first six months of 2019 the sector resists. The sum of all home loans signed between integer and June is 9.3% above those of the same period last year. In part, thanks to good behavior which was showing the market in the months of April and May and that now has been abruptly interrupted.
More fixed loans than ever
Another of the data that attracts the attention of the statistics published this Friday by the INE, based on data from property records throughout Spain, is the sharp rise in fixed-rate mortgages compared to those of variable rates. The first accounted for 44.5% of total signatures. Until now, the highest percentage known was 43.2%, which is an absolute record. Only five years ago, these types of loans accounted for around 6% of the total, but the fear of buyers of a rate hike by the ECB, a possibility that now seems quite distant, makes many opt for the option more conservative
Another effect that influences the rise in fixed interest may be the evolution of mixed type mortgages, a product that usually contemplates that the first years of the loan be paid a fixed rate and in the future this will change to variable. The statistic does not detect this type of options because it is based exclusively on the type paid in the first year of the loan.
As for the price of loans, the average rate was 2.57%, which means that last June's mortgages were the cheapest in the statistical series and probably in history. Despite the pull of the fixed rate, it stood at 3.01%, close to its lowest levels, but slightly above those recorded at the end of last year. If the record achieved the variable rate, which stood at an average of 2.29%, down for the first time from 2.3%,