The month of March, the driest of the 21st century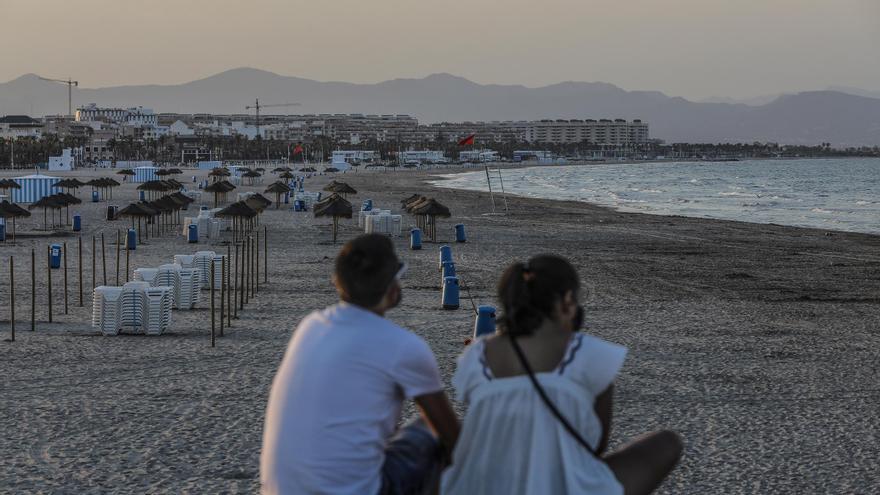 The past month of March has been normal in terms of temperatures and the fourth driest March since the series began in 1961, behind those of 1997, 1994 and 1996, and the driest of the 21st century.
This month's climate balance, prepared by the State Meteorological Agency (Aemet), made public this Monday, advances that March has been very dry, with an average rainfall over mainland Spain of 17 liters per square meter, which is 37 percent of the normal value for the month.
It has been humid or very humid in the southeast of the peninsula and in the Balearic Islands, while it was dry or very dry in the rest of the peninsular territory and in the Canary Islands, Aemet points out to detail that the accumulated precipitation doubled and even tripled the normal value in points of the coasts of Alicante, Murcia and Almería.
In this sense, it is worth highlighting the 95 liters per square meter collected in the main station of the Alicante-Elche airport, a new record for accumulated precipitation in March since the beginning of 1967.
Conversely, precipitation was below 25 percent of normal in large areas of Galicia, southern half of Castilla y León, Extremadura, Aragon, interior of Andalusia and the Canary Islands.
Regarding temperatures, March was cold or very cold in the southeast of the peninsula and normal or warm in the rest of the peninsula; in the Balearic Islands it had a character between normal and cold, while in the Canary Islands the cold prevailed.
They signed up negative anomalies, close to -1 degree centigrade, in most of the Valencian Community, Region of Murcia, southeast of Castilla-La Mancha and the eastern end of Andalusia, and, on the contrary, there were positive anomalies close to 1 degree in areas of Galicia, the eastern Cantabrian, the Pyrenees and in points of Extremadura and Andalusia.
The daily maximums averaged 0.2 degrees above normal, while the minimums were 0.1 degrees below the average value, with a daily thermal oscillation of 0.3 degrees higher than the normal for the month.
Aemet highlights that from the 23rd to the end of the month a warm episode was observed with values ​​well above normal, exceeding 30 degrees on the last day of the month in areas of Extremadura and Andalusia and in some parts of Cantabrian.
In seven main stations (Oviedo, Badajoz / Talavera la Real, Pontevedra, Vigo / Peinador, Salamanca / Matacán, Valladolid and Zamora) the maximum recorded on the 31st was the highest for a March since 1961; In four main stations (the Almería Airport, the Cádiz Observatory, the Rota and Pontevedra Naval Base Observatory) the highest daily minimum was also reached for March.