The moment when debris from the landing gear enters the engine of the Canadian plane | Economy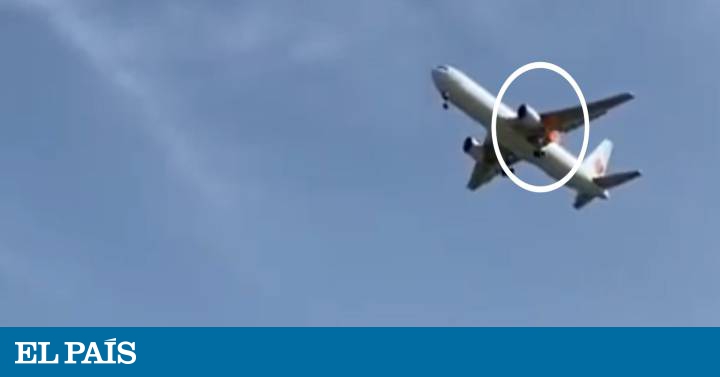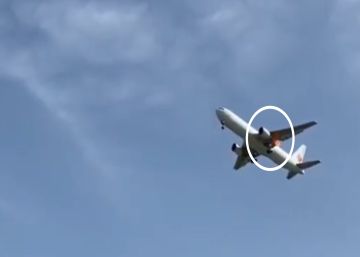 Air Canada AC837 flightWith 128 passengers on board, which has been circling around the south of Madrid since midday, the alarm has awakened many of the residents of the area, who have recorded some images with their mobile phones. The ship, a Boeing 767 bound for Toronto, took off from Barajas at 14.30 and has suffered some damage to a wheel when it took off, complicated with an engine problem, and is burning fuel to make an emergency landing, as reported sources of Enaire, the air traffic control agency.
The video shows the moment when some pieces of the landing gear hit the left engine of the plane and a small explosion occurs. The turbine has been rendered useless and the commander has decided to cancel that engine.