The moment of truth has arrived for Molina Sport in its fight for the championship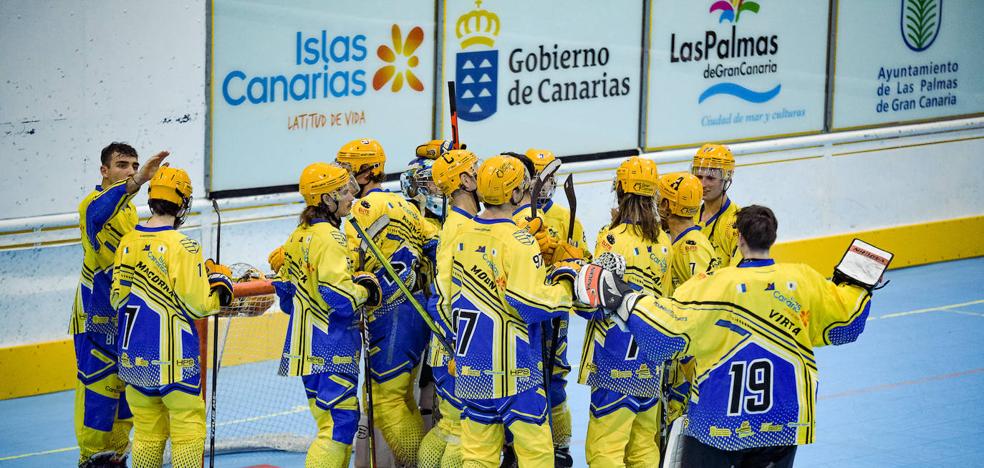 CH Molina Sport will fight this Saturday (8:00 p.m.) to lift a new Elite League champion trophy in the second game of the playoff finals. The islanders won the first match against Tres Cantos and now, with home court advantage in their favour, they will try to
consummate in the San Román what would be a historic night with another league title.
The island team faces one of those nights that are saved forever in a special corner of memory because they are only one victory away from being champions of
Elite League. The islanders will have to beat Tres Cantos again to be able to certify a new double and they will do it with the support of a devoted public. However, it will not be an easy challenge since the people of Madrid are without a network.
Even so, in case of yellow defeat on Saturday, there would still be the third and final match on Sunday also in San Román. An appointment with history arrives and the Molina can make it unforgettable.
Molina and Tres Cantos have been doomed to meet on many occasions throughout this 21/22 season.
In fact, the faces have been seen a total of 5 times, the last being in the first match of the final last Saturday. In that clash, the team from Gran Canaria did not give an option and put the first point of the series in their locker with a serious performance (2-6). Tenemyr and Baldwin scored 2 goals each.
Molina has earned the respect of all the teams in the competition and has had a spectacular 2022 in which they know no defeat.
The Copa del Rey conquered in Cartagena It was the first stimulus for an ambitious squad with clear ideas, but now it's time to give the final blow. Respecting the rival and knowing that it will not be easy, the islanders will come out with the maximum motivation to touch the sky again. At least they already know the way.