The Mobile alleges that the cancellation for major cause exempts them from paying compensation and other economic news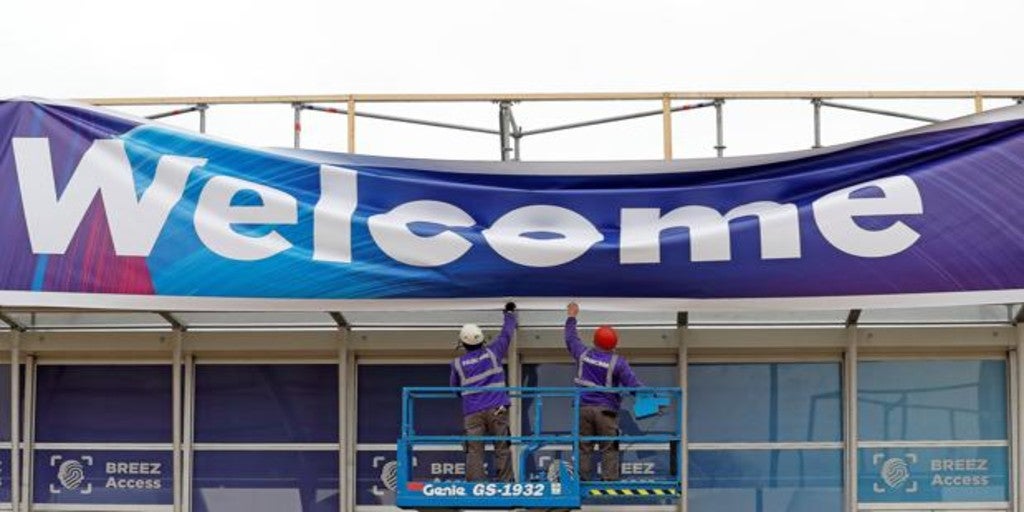 Madrid
Updated:
save

1.-The Mobile ensures that the cancellation by force majeure exempts them from paying compensation. The GSMA association, organizer of the Mobile World Congress (MWC), said Thursday that the Cancellation of the 2020 edition is due to a situation of "force majeure" due to the coronavirus epidemic, which, in his opinion, exempts them from economic responsibilities. The CEO and the CEO of GSMA, John Hoffman and Mats Granryd, respectively, have participated in a joint press conference with representatives of the public administrations and Fira de Barcelona to give explanations of the cancellation of Mobile and show a common front for work for future editions, which they hope will repeat the success of the past.
2.-MWC: the hall that overcame all kinds of controversies and has failed with the coronavirus. «We had everything ready to make the best edition of the Mobile World Congress (MWC)». With these words, Mayor Ada Colau regretted this Thursday the cancellation of the annual mobile technology event because of the coronavirus. The show, which was held in Barcelona since 2006 and which in its first editions He didn't even have half the attendees who, in his last years, have lived since then the important growth of this hall for the city but also a host of controversies around him that, with everything they could not with the hall.
3.-All events and trade fairs that are pending the evolution of the coronavirus. Hundreds of fairs and other international events whose celebration is scheduled for the coming months are pending the evolution of the coronavirus epidemic, whose risk of expansion has led to the cancellation of the Barcelona Mobile. While the Mobile or the Art Basel contemporary art fair in Hong Kong has been canceled, some have been postponed and others keep their calls, such as the ISE, the largest in the world of the audiovisual sector in Europe, which is being held since Tuesday with normality in Amsterdam.
4.-Brussels raises a tenth, up to 1.6%, the growth of Spanish GDP in 2020. The winter forecasts of the European Commission improve a tenth, up to 1.6%, the forecast of growth for Spain in 2020, what the commissioner of Economy, Paolo Gentiloni, considers "a good fact" but for now depends only on what the Spanish Government has informed, which Community authorities continue to ask for "a budget with full powers as soon as possible". It is no accident that the Commission's data aligns with the macroeconomic chart published by the Government of Pedro Sánchez this week, since Brussels lacks other indications of its own, in the absence of knowing what budgets it intends to approve. Minister Nadia Calviño had advanced the same figure this week.
5.-The former Chief of Security of Iberdrola denounces «procedural fraud» in the Villarejo case. The defense of the former Chief of Security of Iberdrola Antonio Asenjo has registered a letter before the Central Court of Instruction number 6 of the National Court that charges against its owner, Manuel García Castellón and against the Anti-Corruption prosecutors who carry the Villarejo case in which he is investigated , because he understands that his actions incur "procedural fraud", such as keeping the summary secret, which generates "helplessness."