The mixed 4×400 relay, to the final and to the Tokyo Games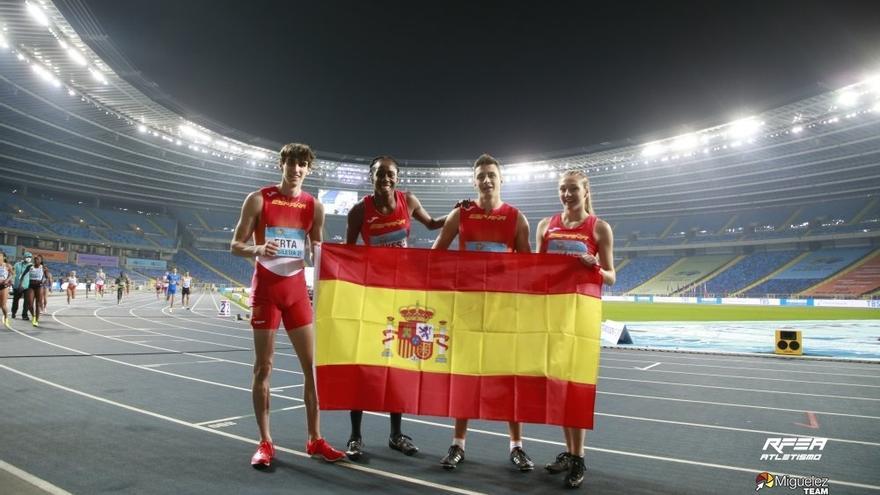 The mixed 4×400 spanish quartet, composed of Julio Arenas, Andrea Jiménez, Aauri Lorena Bokesa and Bernat Erta, achieved qualification for the World Relay final Silesia 2021 and ticket for Tokyo Olympics.
Spanish athletes achieved second place in series 1 with a new national record, 3: 18.97, only beaten by the Dutch Nout Wardenburg, Femke Bol, Lieke Klaver and Tony van Diepen (3: 18.03), who clearly dominated the event.
Julio Arenas completed a good first post, delivered in second place, which Andrea Jiménez managed to maintain after a tough fight with Turks, Kenyans and Czechs. Bokesa consolidated the project classification by opening the gap tremendously and Erta finished it with solvency.
Behind, France, who started the test with the two women, progressed at the pace of Crhistopher Naliali and Thomas Jordier, but could not jeopardize the classification of Spain (3: 20.95).