The mirage of the 'universal pill' against covid-19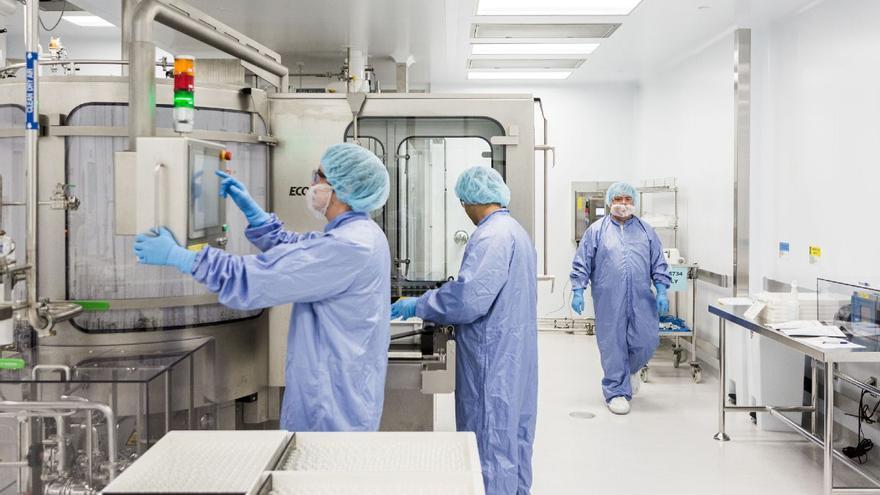 Two years have passed since the outbreak of the coronavirus pandemic. covid-19 and, although the world already has a dozen vaccines to mitigate the spread and severity of this virus, It has not yet found a 'universal anticovid pill' to nip, in the bud, the possible damage caused by this infection. The definitive drug against covid-19 is, for now, still a mirage. Months of research and clinical trials have managed to gather a small arsenal of drugs to help patients in more serious situations, but none of the compounds found can be considered a panacea. Promising results have also been achieved from some drugs for patients with mild infection, although for now these pills remain inaccessible to the vast majority of the population.
The search for treatments against covid-19 has compared, in just over two years, the effectiveness of hundreds of drugs, molecules and compounds. Since the beginning, pharmaceutical and laboratories around the globe have focused on rummaging through the medicine cabinet medicines already approved to see if any of them were effective against covid-19. That is, if there was something capable of "Winning the battle against the virus in already sick patients" or, better said, to suppress the replication of the virus once it has entered the body. For this reason, after an exhaustive search and extensive clinical trials, the vast majority of drugs approved to date to fight the coronavirus are, in turn, medicines already used against other diseases.
Right now there is no universal consensus about which medicines have a free hand to be used to stop the damage caused by this coronavirus. Each drug agency maintains its own balance on which drugs are approved (they have the definitive 'ok' to be marketed), those that are authorized (conditionally during the emergency period) and those that remain under study. In EuropeFor example, right now there is six authorized formulas, three who have requested authorization Y one more that is being reviewed. In the United States, by contrast, there is only one officially approved drug and a handful more that can be used under the umbrella of emergency authorization.
According to the World Health Organization (WHO), the balance of these drugs includes many nuances. There is only three compounds with solid scientific evidence that supports its use (in severe and critical patients). There are also a couple of drugs with limited evidence of their effectiveness. Finally, the list concludes with a compendium of drugs that, today, have scientific evidence against their use. Meanwhile, research and clinical trials continue. The good news is that, after two years of the pandemic, although There is no universal pill that prevents contagion, we do know that in case of contracting covid-19, paracetamol is the best ally to relieve symptoms.
This is a list of the most popular drugs that have been tested to deal with covid-19.
Olumiant (Baricitinib)
Baricitinib is a drug developed for the treatment of rheumatoid arthritis in adults and atopic dermatitis (eczema). After being tested in several clinical trials, this drug is also recommended for treat patients with severe or critical covid-19. It is marketed under the name of olumiant and, for the time being, it continues to be on the list of drugs that have requested authorization from the European Medicines Agency (EMA).
RoActemra (Tocilizumab)
Tocilizumab, marketed by Roche Pharmaceuticals under the name RoActemra, is a drug originally designed for arthritis. It is approved by the European Medicines Agency (EMA), as well as other international agencies, for use in patients with covid-19 who are in serious condition that require assisted mechanical ventilation. Its use is recommended in combination with other drugs.
Ronapreve (Casirivimab/imdevimab)
Ronapreve is a drug that includes two active ingredients: casirivimab and imdevimab. The combination of these compounds has shown some effectiveness both to treat patients with covid-19 in serious condition, and to 'prevent' the appearance of symptoms in populations at risk. According to clinical studies, people who took this drug right after testing positive developed symptoms to a lesser extent than the placebo group. This suggests (limited) evidence in favor of its use.
Xevudy (Sotrovimab)
Sotrovimab is the main active ingredient in Xevudy treatment. Clinical trials with this compound suggest that, when used in recently infected patients at risk, this drug reduces the risk of hospitalization. Its use is approved in Europe.
Lagevrio (Molnupiravir)
The moInupavir, marketed by pharmaceutical company Merck under the name Lagevrio, is an antiviral drug designed to be taken on 'day zero' of infection. That is, right after testing positive. According to clinical studies, this pill would achieve halve the risk of hospitalization and death from covid-19. At the moment, its use is not approved by any drug agency (although Europe is studying it). Although the final cost of this drug is still unknown, some sources suggest that the treatment could amount to 700 dollars (614 euros) per patient.
Paxlovid (Nirmatrelvir and Ritonavir)
Paxlovid is an antiviral drug developed by the pharmaceutical company Pfizer and has two active ingredients: nirmatrelvir and ritonavir (the latter being a compound also used in drugs against AIDS). In the United States, the drug it is indicated for high-risk patients and moderate cases of covid-19 and, with a medical prescription, it begins to be taken in the first five days after the onset of symptoms. Recently, Spain announced that it would buy 340,000 doses of this drug, whose authorization is still in the hands of the European Medicines Agency.
Veklury (Remdesivir)
Remdesivir was one of the first drugs that it sounded like a possible treatment against covid-19 and that, as a result of its media success, it starred in one of the 'massive purchases' of the then presidents of the United States, donald trump. This drug, also known as Veklury, has shown some improvement in "Reduced recovery time" of patients with covid-19. On the contrary, hardly any benefits have been observed in reducing mortality. Currently, according to the report of the World Health Organization, its use is not recommended (except in very specific cases).
Hydroxychloroquine and other discarded drugs
Some of the drugs that were once advertised as great promise against covid-19, like ivermectin and hydroxychloroquine, have gone through exhaustive studies and, finally, have shown zero effectiveness against coronavirus. The largest clinical trial to date, dubbed 'Solidarity', has shown that hydroxychloroquine, lopinavir and interferon "appear to have little or no effect on mortality or in the hospital evolution of patients with covid-19". Its use, therefore, is not recommended.