The miraculous Lady of the Volcanoes spreads her mantle over Lanzarote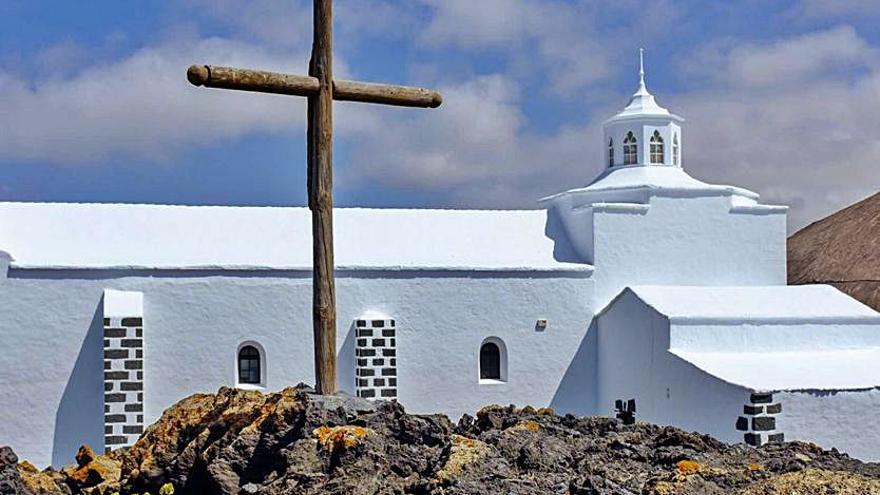 A second volcanic eruption took place on July 31, 1824 in the Cleric Duarte Chaplaincy, between the nuclei of Tao and Tiagua. (Municipality of Teguise) caused the neighbors to raise prayers to the Virgin of Los Dolores, so that in a fervent procession they directed their steps towards the Sanctuary of Our Lady of Dolores, and before her prostrate they invoked her help, to prevent the lava devastate both their property and their crops.
An individual hugged a wooden cross and nailed it to the laundry, which stopped
The inhabitants went out again in procession from Guiguan towards the Vegueta and when they reached the foothills of Tamia, kneeling, they implored the Virgin so that their lands would not be devastated. Soon after, plumes of smoke began to come out of the crater, thus ending the phenomenon. After this new miracle, the Virgin of Los Dolores was proclaimed Lady of the Volcanoes.