The Minister of Education is open to the History of the Canary Islands continuing as a compulsory subject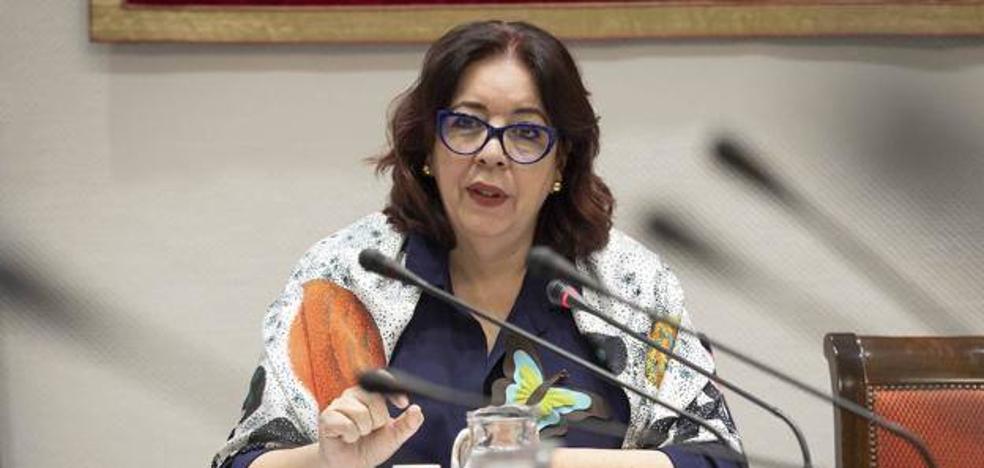 Manuela de Armas has indicated in the plenary session of the Parliament of the Canary Islands that what there is at the moment is "a draft" on the educational curriculum
The Minister of Education of the Canarian Government,
Manuela of Armshas been opened this Tuesday to maintain the subject of History and Geography of the Canary Islands as
mandatory in the fourth year of ESO in view of the unanimous position of all groupsexcept the Socialist, against making it optional.
Armas has referred in any case to the report of
he Canary Islands School Council, which will meet next weekand has warned that adjustments will have to be made, so this rectification would be detrimental to other contents of the curriculum.
Already in the morning, the counselor had indicated in the plenary session of the Canary Islands Parliament that what there is at this moment is "a draft" on the educational curriculum, in response to the demands of the deputy of Nueva Canarias Carmen Rosa Hernández that she rectify it.
Hours later, all the groups, including those that support the Government of the
"Pact of the Flowers"those who have demanded that change of criteria.
Even the socialist deputy Patricia Hernández has asked the counselor, from her own party, to clarify certain aspects of said draft, such as, for example, that
the teaching of contents of the Canary Islands it does not depend on "the will" of the teachers, as the nationalist Jesús Alexander Machín slipped.
Manuela Armas has insisted that she is open to any contribution that improves the proposal of her department and that beyond one hour a week, the contents of the Canary Islands must be impregnated in different subjects.